Parents upset about how CMS handled telling them lead found in water fountains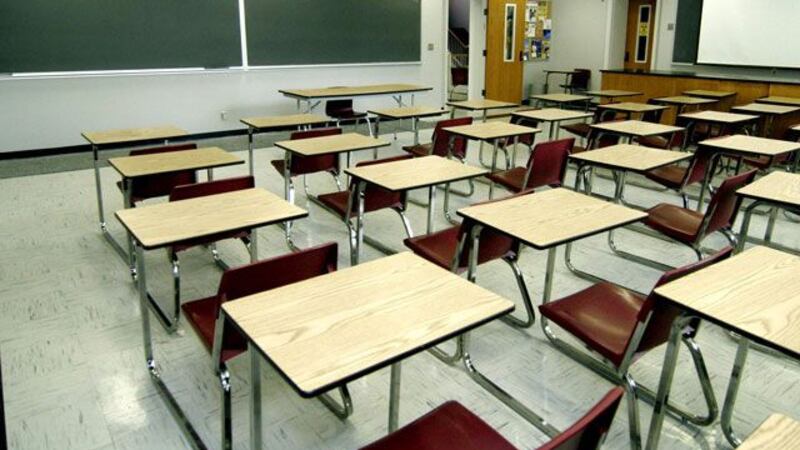 Updated: Aug. 16, 2018 at 7:08 PM EDT
CHARLOTTE, NC (WBTV) - Charlotte-Mecklenburg School (CMS) District parents are concerned about the communication the district used when notifying them about lead being found in the water at several elementary schools.
CMS says it notified parents that testing was being conducted on the water, but didn't inform parents immediately when those results showed high amounts of lead in the water. CMS says the results showed no health risk so there was no need to contact parents immediately.
"When we find something that we believe is an issue, we will share that information with our broader community so parents are well-informed," CMS Superintendent Dr. Clayton Wilcox said.
Some parents believe they should have been notified as soon as the results came back. Parents say finding out months later about lead in the water is a problem.
"I think CMS took away our choice as parents," parent Nakisa Glover said. "As a parent, I may have wanted to make other decisions or make other preparations so that my child was protected."
Glover's son is a student at University Park Creative Arts Elementary School. A high amount of lead was found at the school, and CMS says five fixtures were replaced to fix the problem.
"We expect as parents to have open communication," Glover said, "To be notified of situation that could impact or harm our children."
For more than seven years, Brian Kasher worked for CMS in the department that dealt with mold, asbestos, and lead found in schools. He says when he worked for the district, his department followed the Environmental Protection Agency's protocol when dealing with health alerts.
"EPA protocols have always suggested an open approach to communications," Kasher said. "Inform people in advance that you are going to sample, inform them as quickly as possible what those sample results are, for various reasons. First, it bursts the bubble before it forms, and two, if there are potential problems - parents can deal with their medical professionals."
Kasher wants CMS to make some changes as the district continues to check the water quality at all middle and high schools.
"I am calling on CMS to revise with their Legal Department and PR departments their environmental health communications strategies," Kasher said. "So that they share with their self and the larger community results as they become available."
CMS is responding to the criticism. The district says everything parents and the community need to know about the lead found at schools is located on the district's website and that the district is being proactive and transparent. When it comes to notifying parents earlier about lead found in the water, here is the district's response.
"The district is committed to constantly improving communications with families," CMS Chief Communications Officer Tracy Russ said. "And looks forward to sharing timely, accessible and accurate information as the proactive water quality program continues."
Parents hope CMS has learned a lesson and will change its ways when it comes to reaching out to parents.
"We cannot take this lightly," Glover said. "When there is lead found in the water - there are known health impacts."
CMS spent about $230,000 to conduct tests at elementary schools.  No word how much it will be to test the water quality at all middle and high schools.
Click here to learn more about water testing in CMS.
Copyright 2018 WBTV. All rights reserved.