Kannapolis and Concord Police tackle an overlooked area of public safety- Good Health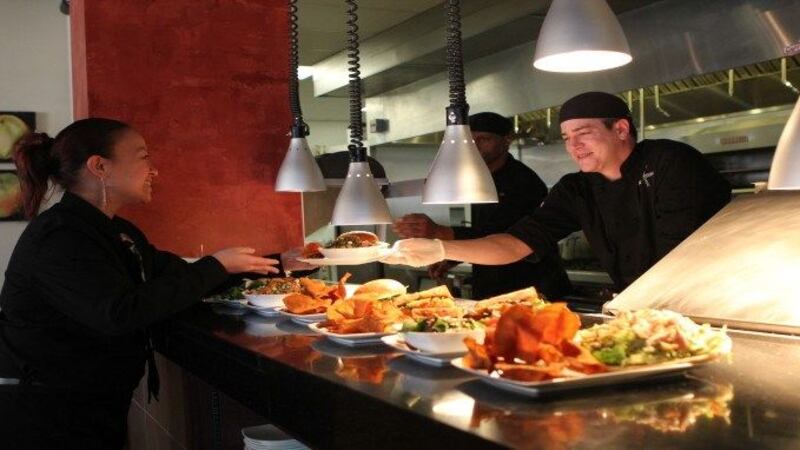 Updated: Jun. 26, 2018 at 7:23 PM EDT
KANNAPOLIS, NC (WBTV) - From the City of Kannapolis: Wednesday, June 27 from 8 am to 10 am, the Kannapolis and Concord Police Departments are taking part in a joint training mission to improve an often overlooked aspect of public safety – the health of police officers.
As part of Cooking for a Healthy Life, the newest program under the city of Kannapolis' Discover a Healthy Life initiative, nutrition experts and scientists at the NC Research Campus are collaborating with the police to host an event that teaches and tests each department's nutritional acumen.
A total of 20 officers, ten from each department, will meet at Restaurant Forty Six, 101 West Avenue in downtown Kannapolis. The morning will begin with a nutrition briefing led by Cabarrus Health Alliance's Nutrition Program Coordinator Meghan Charpentier, MS, MPH, and Dole Food Company's Nutrition and Health Communications Manager Melanie Dwornik, RD.
After the briefing, the officers will go into a head-to-head challenge to make up to three dishes from a provided pantry of food items and spices.  The goal is to prove to a panel of evaluators that they successfully applied the nutrition lessons to the healthy meals they create as a team.
Evaluators for the event are:
·        Concord Mayor Bill Dusch
·        Kannapolis City Council Member Roger Haas
·        Executive Chef John Blumreich, restaurant Forty Six
·        Martin Kohlmeier, MD, PhD, Professor of Nutrition, UNC Chapel Hill Nutrition Research Institute
·        Colin Kay, PhD, Associate Professor of Translational Nutrition and Food Sciences, NC State Plants for Human Health Institute
·        Chef Mark Allison, Director of Culinary Nutrition, Cabarrus Health Alliance
"I congratulate both teams for taking part in this important effort," said Concord Mayor Bill Dusch. "Our Police officers are an extreme example of what many in our community face every day with busy, demanding jobs that do not always allow for the healthiest choices at meal times. Both Concord and Kannapolis are committed to fostering healthy work forces and communities, and the competition will provide some great ideas."
Kannapolis Mayor Darrell Hinnant commented, "The health of our officers is crucial to the wellbeing of our City. I thank our community partners for joining us in providing the tools our officers can use to sustain their health in an easy and fun way."
The idea for the event stemmed from conversations at the last two high school chef challenges sponsored by Cabarrus Health Alliance. At those events concerns were expressed about the challenges police officers have maintaining their health because of the high levels of stress and the physiological demands of shift work.
A research study entitled "Health Disparities in Police Officers: Comparisons to the U.S. General Population" found that overall police officers have higher risks for cardiovascular disease and experience depression, obesity and metabolic syndrome at rates up to four times higher than the general US population .
Concord Police Chief Gary Gacek commented, "Many thanks to the Cabarrus Health Alliance, NC Research Campus, Chef John Blumreich, and Restaurant Forty Six for their commitment to nutrition and wellness; and for providing local officers with a hands-on educational opportunity to lead healthier lifestyles."
"We are pleased that we can participate in this important first event of its kind to teach us about healthy meals and snacks. Police officers work long hours on the go, and this can make finding time for a healthy meal challenging. We look forward to learning and challenging each other to be healthier," said Kannapolis Police Chief Woody Chavis.
Copyright 2018 WBTV.  All rights reserved.