Cooper hires pipeline, petroleum lobbyist as legislative director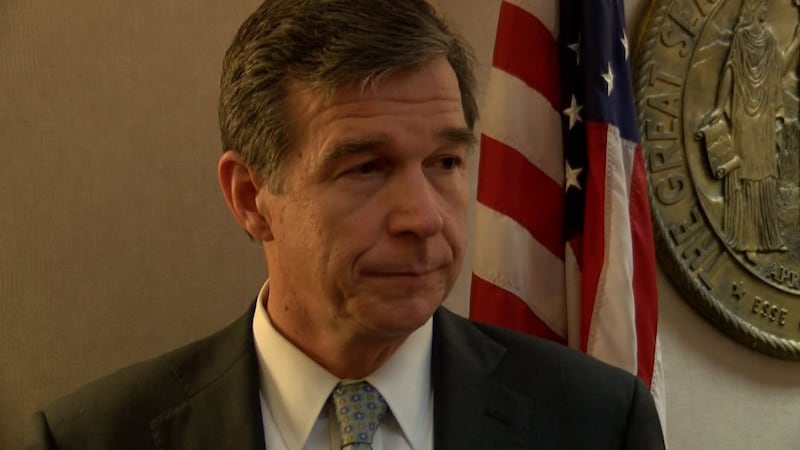 Updated: Feb. 7, 2018 at 6:00 PM EST
RALEIGH, NC (WBTV) - Governor Roy Cooper hired a new legislative staffer with ties to the petroleum and natural gas industry the same month he announced a deal to approve permits for the Atlantic Coast Pipeline.
An invitation obtained by WBTV shows Cooper's office recently held a meet and greet event for Lee Lilley, who the invitation billed as "Governor Cooper's new Legislative Director."
Lobbying disclosure records maintained by the U.S. House of Representatives show Lilley worked as a lobbyist on behalf of companies and trade groups connected the petroleum, energy and natural gas industry.
Included in the companies on whose behalf Lilley was registered to lobby Congress in 2017 was Dominion Resources, Inc.
Dominion is a major investor in the Atlantic Coast Pipeline project. Lilley was also registered to lobby Congress on behalf of the American Petroleum Institute, American Transmission Company and Arkema, Inc, a multinational chemical company that manufactures products in the oil and gas industry, among others.
Previous Story: Legislative analysis raises many questions, few answers about proposed pipeline fund
The North Carolina Department of Environmental Quality—a cabinet agency that reports to Cooper—announced it would approve crucial water permits for the Atlantic Coast Pipeline on January 26, 2018. That same day, Cooper's office announced Duke Energy and Dominion Power would contribute nearly $58 million towards the creation of an environmental mitigation fund.
The fund has come under scrutiny amid questions over who would control the fund, what it would be used for and whether such a fund is allowed under state law.
A copy of a memo drafted for lawmakers by the non-partisan staff at the North Carolina General Assembly found such a fund was unprecedented in state history. The memo concluded that staff from Cooper's office had yet to answer many questions about the project other than to say the fund would be administered by a committee whose makeup had yet to be announced.
The meet and greet for Lilley was held on January 30, 2018, four days after the pipeline announcement.
Staff in Cooper's press office have not responded—or even acknowledged—a request for comment submitted by WBTV prior to the publication of today's story.
However, Cooper's office formally announced Lilley's hiring in a press release a little more than one hour after the story detailing Lilley's hiring and previous lobbying work.
The release from Cooper's office does not mention his previous work as a lobbyist.
According to the release, Lilley will make $128,000 a year.
Copyright 2018 WBTV. All rights reserved.