They own the bottom of Lake Norman. Now they're suing dock owners for damages.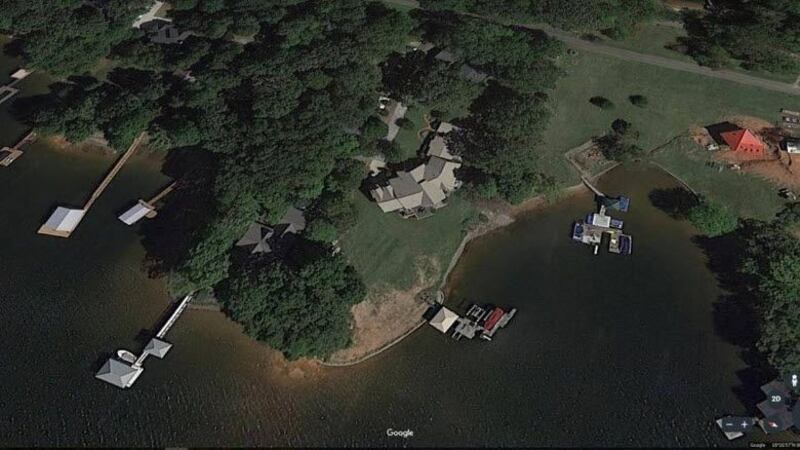 Updated: Dec. 20, 2017 at 1:45 PM EST
LAKE NORMAN, NC (Bruce Henderson/The Charlotte Observer) - More than 50 Lake Norman property owners have been swept up into a lawsuit between Duke Energy and a Catawba County couple who built a retaining wall that Duke wants removed.
The case pits one of the nation's largest electric utilities against property owners who still own land under the largest reservoir on the Catawba River.
Duke bought thousands of acres, now underwater, before filling the lake in 1963. Duke manages Lake Norman under a federal license that gives it authority over where shoreline structures such as piers and marinas are built.
But not everyone sold their land to Duke.
The late B.L. and Zula Kiser were among a few landowners who instead sold Duke only an easement allowing the utility to flood 280 acres of their land in Catawba and Lincoln counties. Three grandsons now own the lakebed property.
Years later, in 1998, one of the Kisers' grandsons and his wife, Michael and Robin Kiser, built a retaining wall at the lake's edge on their property. They acknowledge seeking a permit only after it was built, but say Duke was satisfied that the wall was outside the flood easement.
The Kisers say their relationship with Duke changed in late 2015, when they made repairs to the retaining wall. Duke contends they "constructed" the wall. In January, Duke sued the Kisers to force them to remove the wall and also revoked their dock permit.
Duke says the Kisers built the wall 17 feet into the lake and backfilled it with dirt. It says the U.S. Army Corps of Engineers, which operates similar reservoirs, allows such walls to extend no more than 5 feet from the shoreline.
Duke says the wall interferes with its water rights under the flood easement. The company says an unpermitted wall could result in fines against Duke or even loss of its license by the federal agency that granted it.
"We work with hundreds of lake neighbors at Lake Norman each year, some of whom have improperly engaged in activities that are in violation of Duke Energy's Shoreline Management Guidelines," Duke spokeswoman Kim Crawford said in an email. "Typically this occurs when owners are not aware of the need for prior approval from Duke Energy, not because they own a portion of the lakebed."
The Kisers contend the flood easement doesn't give Duke authority to make them remove the retaining wall.
"He's never believed he needed (a permit) because he owns the land," said their lawyer, David Redding of Charlotte. "To take it down would be costly, but it also affects the value of his property."
The Kisers not only responded to Duke's lawsuit but went a step further. They claimed owners of 54 lake properties are trespassing on their lake bottom by building docks under permits Duke granted.
The Kisers say Duke's flood easement doesn't allow neighbors to sink dock pilings into their property without consent. They want compensation for damages they put at more than $25,000.
One similar case suggests the Kisers could have a valid claim.
In 1989, a Catawba County jury awarded $9,000 in damages to a property owner who sued a Lake Hickory marina for trespassing on his submerged property. A state appeals court ruled that Duke Power, as the company was then known, didn't have the authority to grant the marina exclusive rights to the lake's surface over that property.
Attorneys representing the neighboring dock owners didn't return the Observer's calls.
"Duke Energy opposed the effort by the Kisers to bring you and your neighbors into this lawsuit," Duke wrote the neighbors in October. "Duke Energy believes this matter should be just between Duke Energy and the Kisers. Unfortunately, over Duke Energy's objections, the judge allowed the Kisers to amend their claims to add you to this case."