Child burned with lighter, perfume after watching popular videos on YouTube
Published: Nov. 30, 2017 at 2:43 PM EST
|
Updated: Dec. 4, 2017 at 12:22 PM EST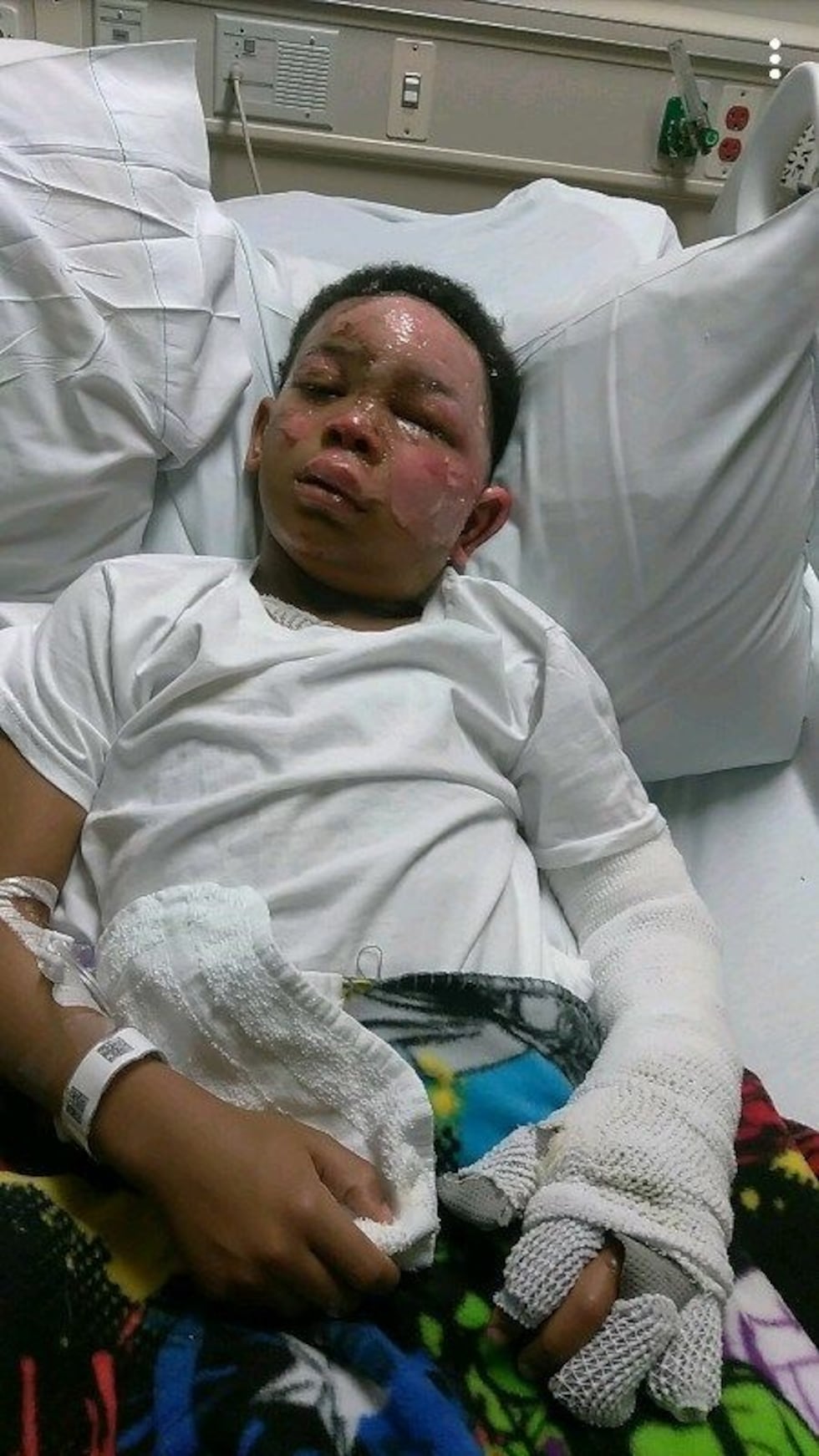 SALISBURY, NC (WBTV) - An 8-year-old child was left with "severe 2nd degree burns" on the left side of his body after playing with a lighter and a bottle of perfume, according to Salisbury Police.
The incident happened on Wednesday morning at a house in the 1700 block of 2nd Street in Salisbury.
According to police, Rhondarius Barnhardt and two other children had been watching YouTube videos that showed how to use a lighter with a bottle of perfume to create a quick flash of fire.
Police say when the boys tried it that the perfume sprayed on Barnhardt's clothes, causing them to ignite.
"The three had sprayed perfume on the little boy that got burned and lit, had a lighter and lit it and actually caught him on fire," said Captain Shelia Lingle. "They sprayed so much perfume that it adhered to him and set him on fire."
Barnhardt has burns on his arms, neck, and face, according to police.
An adult in the home heard the child screaming and was able to extinguish the fire.
The child was taken to Wake Forest Baptist Medical Center and Brenner Children's Hospital.
There are nearly 400,000 videos that come up under the search title of "perfume and fire" on YouTube.  Most show young people creating a blowtorch effect, or actually lighting themselves on fire.
"It's a curiosity thing, watching videos, hey that's pretty cool," said Kimberly Boling, a Fire Inspector/Fire and Life Safety Instructor with the Salisbury Fire Department.
"Even though the videos may say this is dangerous, don't try this at home, check with parents type of things, they ignore all of that because the curiosity is I can do this too, I just saw another 10-year-old, 12-year-old, whatever, do it on video so they try the same thing not understanding the end result is catching the room on fire," Boling added. "They don't understand beyond lighting that lighter or striking that match, what it's going to do, the end result."
Boling says there are resources, such as books and educational tools that are available to parents, and that often a trip to the local fire department can also be very helpful.
"You can always bring kids here for a tour, ask questions, teaching opportunities," Boling added.  "We're always willing to help."
Copyright 2017 WBTV.  All rights reserved.