Modeled after a charter, this $32 million Charlotte school sets trends for 2017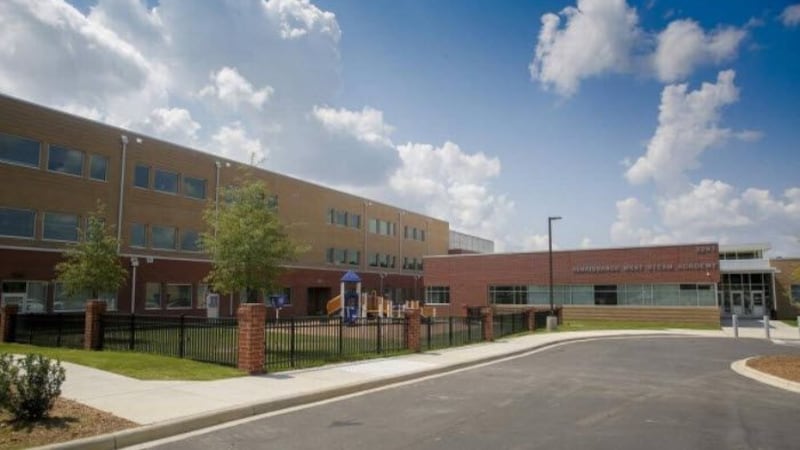 Updated: Aug. 24, 2017 at 9:56 PM EDT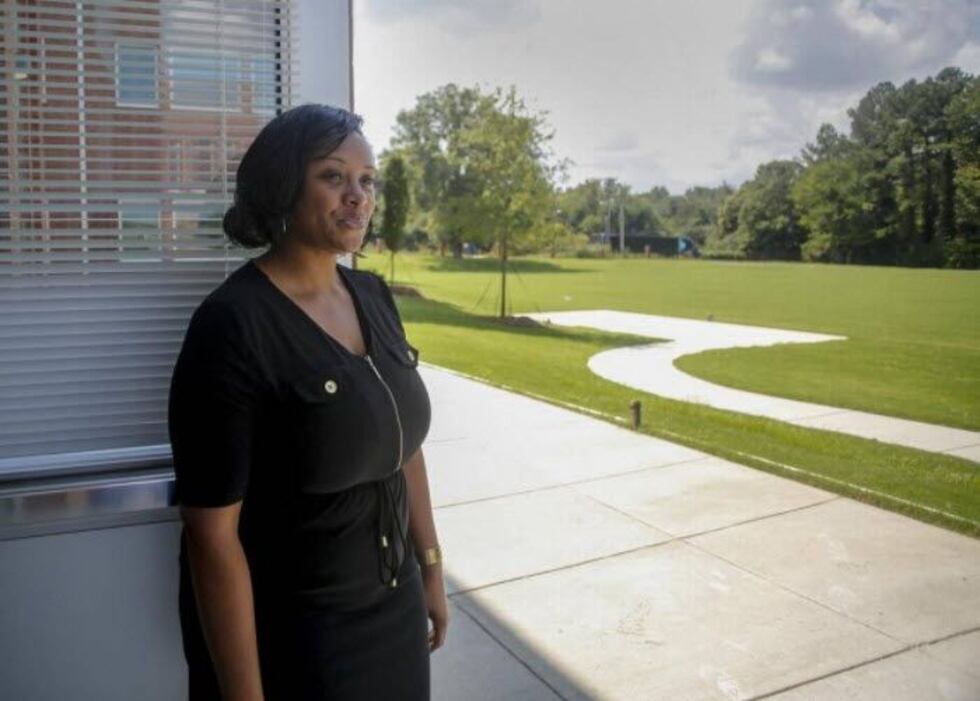 CHARLOTTE, NC (Ann Doss Helms/The Charlotte Observer) - When about 360 students walk into Renaissance West STEAM Academy Monday morning, they'll see the future of Charlotte-Mecklenburg Schools.
The $32 million building, which will eventually house up to 1,000 preK-8 students at the site of the demolished Boulevard Homes housing project, could serve as a demonstration of what to look for in the school year that begins Monday.
CMS is part of a public-private team that has worked together on a vision – and pooled money to provide extras for students and families.
A successful charter school serves as the model for Renaissance West, exactly the kind of innovation spillover that school choice advocates celebrate. The new CMS superintendent, Clayton Wilcox, touts partnerships and creativity as the key to competing in the public education market.
The new school is the district's latest effort to provide top-flight education to the black, Hispanic and low-income students who traditionally trail their more advantaged peers. Renaissance West will serve them in their neighborhood, despite its high concentration of poverty, rather than assigning them to more diverse schools.
And the building is designed for high-tech, project-based learning, where students will find a lab with robotics kits, arts classrooms full of natural light and furniture that can be moved and written on as groups brainstorm. CMS hopes to persuade voters to approve $922 million in bonds Nov. 7 to build similar new schools and upgrade old ones across Mecklenburg County.
On Monday the back-to-school trickle becomes a deluge, as most of North Carolina's 1.5 million public school students return to class. In CMS alone, almost 1,100 buses that have been crawling around the county on practice runs will start real pre-dawn pickups.
With only a few days left before the doors open at Renaissance West, Principal Erin Barksdale stood in the sunny atrium gazing at inspirational quotes she chose to greet everyone who walks through the door.
One, from African-American poet Audre Lorde, talks about daring to be powerful and using one's strength in the service of vision. The other, from Mexican-American activist Cesar Chavez, tells students to "learn to think and act for themselves – and be free."
"Who we want our kids to be and who we want our community to be lives in those two quotes," she said.
Opening day at Renaissance West brings life to plans laid before some of the students were born.
In 2009 the Charlotte Housing Authority unveiled a proposal to replace the 40-year-old crime-plagued housing project with a revitalized community. The housing authority, the federal government, the city of Charlotte and private donors all kicked in to create a site that includes mixed-income housing, a senior citizens center, a neighborhood school and a child-care center.
The governing partnership, now known as the Renaissance West Community Initiative, studied two national models for groundbreaking urban education: The Harlem Children's Zone in New York City and the Drew Charter School, part of a community revival project in Atlanta's East Lake neighborhood.
They zeroed in on the latter, which had turned a perennially low-performing area into an academic success story. Seventeen years after its founding, the charter school draws visitors from around the country.
"They're learning skills that I learned once I graduated from engineering school. It's really amazing to see," says Mack McDonald, CEO of the Renaissance West Community Initiative.
The group at one point planned to create its own charter school, but decided instead to work with CMS, which could build a neighborhood school that would be the default option for all the community's students. CMS, in turn, signed an agreement to work with a panel of community and nonprofit leaders and to pattern its education strategy on Drew's. CMS works with Purpose Built Schools, a nonprofit that supports expansion of the Drew model.
"We're the first public school they're working with," Barksdale said, referring to non-charter schools.
It's a bit like a small-scale version of Project LIFT, the $50 million public-private partnership that began running West Charlotte High and its eight feeder schools in 2012. Project LIFT is winding down this school year, even as the Renaissance West counterpart ramps up.
More than a year ago, CMS tapped Barksdale, a Charlotte native and Butler High graduate, to lead the yet-unopened Renaissance West. Outside money helped pay for her to spend a year planning, including study visits to Drew Charter School.
She also got to help shape everything from the four-story building – the first designed from the ground up to serve 4- to 14-year-olds – to the school colors and mascot.
She's particularly proud of the Soaring Eagles logo, a stylized eagle head created by Antonio Livingston of the CMS graphics department. In the past, when CMS has merged middle and elementary schools, the mascots have sometimes had the cartoonish look appropriate for younger students. This design is "a little sleek, almost collegiate," she said.
This school year Renaissance will house only elementary students, with one grade level being added each year as the classes move up. A separate wing, with a full-size middle school gym and all facilities sized for bigger bodies, will be ready when that happens.
The first year will focus on building basic skills, especially reading. The Drew curriculum includes an extra daily session for students who are behind on reading or pre-reading skills, such as recognizing letters and the sounds they make. In addition to the traditional music, art and physical education classes, students will spend time doing hands-on engineering and robotics as part of the STEAM theme (that's science, technology, engineering, arts and math).
Starting in 2018-19, Renaissance students will work on a central theme, such as "How do we create healthy communities?" Every class will explore the question in a different way, incorporating art, engineering, design and field trips with all the academic standards.
The goal is to create a cradle-to-career support system for students and their families, ultimately helping break the invisible shackles that often keep children of poverty from becoming prosperous adults. The Howard Levine Child Development Center is scheduled to open this fall. Students who used to be zoned for Reid Park, Berryhill and Westerly Hills will attend the new school, eventually moving up to Harding, West Meck or Phillip O. Berry high schools, Barksdale said. And CMS hopes to add a high school at the Central Piedmont Community College Harris campus, which is within walking distance of the preK-8 school.
Turning the lofty vision into life-changing results won't be easy. CMS, like districts across America, has repeatedly tried and fallen short.
But Barksdale, whose parents also graduated from CMS and who was an assistant principal at Ranson Middle School, practically sizzles with excitement at getting a chance to try. She worked for a Texas charter school and an Atlanta girls' school before being hired to return to Charlotte.
"It's really cool to come home," she says.