Pancreatic Cancer takes life of young mother. How her family continues to fight the disease.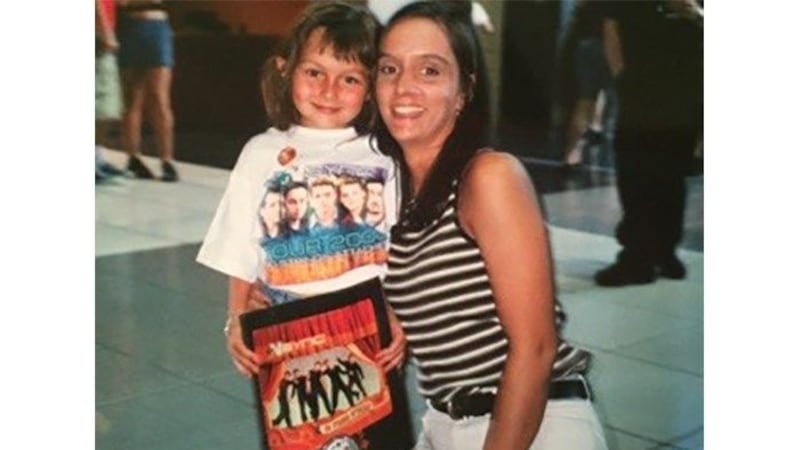 Published: Aug. 2, 2017 at 4:37 PM EDT
|
Updated: Aug. 3, 2017 at 7:40 PM EDT
CHARLOTTE, NC (WBTV) - PurpleStride, Walk to End Pancreatic Cancer, is a major undertaking for The Pancreatic Cancer Action Network, Charlotte Affiliate. The local chapter is run entirely by volunteers, people who dedicate a great deal of time to raise awareness and research dollars in hopes of one day finding a cure.
Everyone who takes part has somehow been touched by pancreatic Cancer.
Grace Lynch is the PurpleStride Chair. As she'll tell you, she plans the walk, soup to nuts, all the while shining the bright beautiful smile she's known for. She carries the torch to "Wage Hope" in memory of her dear niece Carmen Reyes.
"Carmen was an amazing woman we were only two years apart in age so she was like a sister me in a lot of ways. We grew up together, she was just very passionate, she was feisty, she could be stubborn when she wanted to be. But she was just so caring and giving. She would do anything for anybody," Grace remembers.
"Carmen was a great mom. She doted on her daughter, she was her world. Definitely the best thing she ever did was bringing that beautiful little girl into this world. She just loved her dearly and would do anything for her."
Grace remembers the confusion and shock as Carmen got sick.
"When she first started getting sick I didn't know what was going on at first then she kept having to make trips to the emergency room and there were at least a couple of trips to the emergency room where they just couldn't figure out what was wrong with her. It took a while for them to come back with a cancer diagnosis. And then they came back with the site of origin as pancreatic cancer."
Carmen's fight against the disease was a short one. Like many others, the pancreatic cancer wasn't diagnosed until it was advanced.
"Her journey was about four and a half months. She was diagnosed around July Fourth weekend. She passed away the day before Thanksgiving. When my dad passed away many years ago I was a little girl. He passed away the day before Thanksgiving as well. I wonder if it was a gift to her that she died on that particular day. Instead of having us mourn on two different days, you know, we think about them both on the holiday," Grace told me.
As on most mornings of PurpleStride, you'll see teams made up almost entirely of family members. They come from near and far. Carmen's grown daughter, Ashlynn, is always part of the walk.
"I'm so proud of her, (Ashlynn). She organized her own fundraising goals in Georgia for PurpleStride. She's like all of us, she's doing it to honor her mother," Grace says about her niece.
Pancreatic cancer does not garner a lot of headlines. But there is big news, and it is not good. Last year pancreatic cancer surpassed breast cancer as the third leading cause of cancer-related deaths in the US.
That's why families, like Carmen's, come together for PurpleStride.
The money raised by the teams goes to important research dollars to find a tool for early detection. The Pancreatic Cancer Action Network has a goal of doubling the survival rate by 2020. That goal will take millions in research funds.
You can do your part by joining our team, the WBTVandMe team by going here.
The walk is September 9, 2017, at First Ward Park, on 7th Street and Brevard in uptown Charlotte.
We hope by sharing these stories on WBTV.com, we are raising awareness about pancreatic cancer, and connecting you to the real families devastated by this disease.
The walk will be a family friendly event with lots for kids to do. Please, help us Wage Hope and lift up survivors.
Copyright 2017 WBTV. All rights reserved.