350+ animals removed from Catawba County home where opium poppy field discovered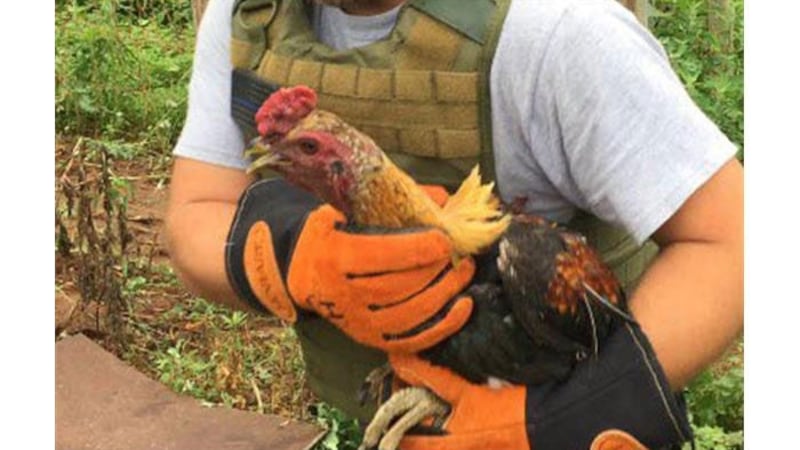 Updated: May. 25, 2017 at 12:24 PM EDT
CLAREMONT, NC (WBTV) - More than 350 animals were removed from a home in Catawba County where an acre opium poppy plant field was recently found, according to Catawba County officials.
The animals were discovered Tuesday.
According to officials, 358 dogs, cats and chickens were removed from the home and officials are investigating if the chickens were used for cockfighting.
On Tuesday, while seizing the poppy plants on the farm down Poultry Road, deputies noticed several chickens with unusual wounds on their backs. After consultation with Animal Control officials, they returned on Wednesday with a search warrant in hand.
RELATED: Authorities return to poppy fields, seize chickens in Catawba County
"Many of the animals appeared injured with open sores and missing feathers or sick and had signs of neglect," officials said. "In addition to the live animals, officials also found 40 dead animals in cages and pens."
The animals were taken to a secure location and were fed and hydrated. They are being examined by veterinarians, tested for communicable diseases that are a public health risk.
Catawba County says it is working with the North Carolina Department of Agriculture to "assure the humane treatment of the animals and that all steps are being taken to protect the public's health."
Catawba County Animal Services and the Catawba County Sheriff's Office are continuing their investigation in this case and will be discussing their findings with the District Attorney.
Cody Xiong was arrested and charged with manufacture and trafficking by possession in the poppy field discovery. The sheriff estimates the plants could be valued at $500 million or more.
RELATED: Arrest made in discovery of opium poppy plants in Catawba County
Copyright 2017 WBTV. All rights reserved.