Authorities return to poppy fields, seize chickens in Catawba County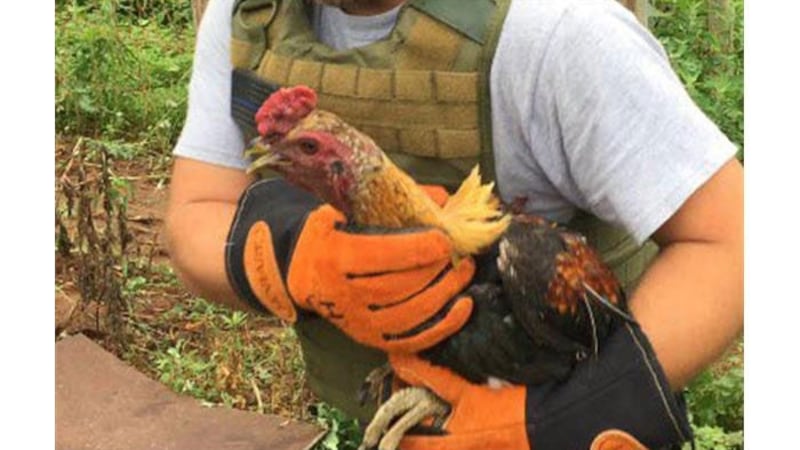 Updated: May. 24, 2017 at 10:56 PM EDT
CLAREMONT, NC (WBTV) - A day after Catawba County deputies pulled up over 2,000 opium poppy plants near Claremont, they returned with animal control officers to take animals off the property.
On Tuesday, while seizing the poppy plants on the farm down Poultry Road, deputies noticed several chickens with unusual wounds on their backs. After consultation with Animal Control officials, they returned on Wednesday with a search warrant in hand.
PREVIOUS: Arrest made in discovery of opium poppy plants in Catawba County
Karyn Yaussy of Emergency Management said the chickens needed to be taken.
"They may have possibly been used in illegal activities," Yaussy said.
The wounds, said the sheriff, are consistent with what would be found on chickens used in cockfighting, which is a felony in North Carolina. Eighty chickens and several dogs were taken from the property. No charges were filed Wednesday in connection with the animals, but an investigation is underway.
Meanwhile, Cody Xiong appeared before a judge on charges involving the poppy plants. Sheriff Coy Reid said Xiong also faces a stiff tax penalty.
The NC Department of Revenue, according to Reid, has levied an illegal drug tax of $186,000,000 on the plants. The investigation into the poppy field is ongoing.
Copyright 2017 WBTV. All rights reserved.