The loss of retail jobs is only going to get worse in Charlotte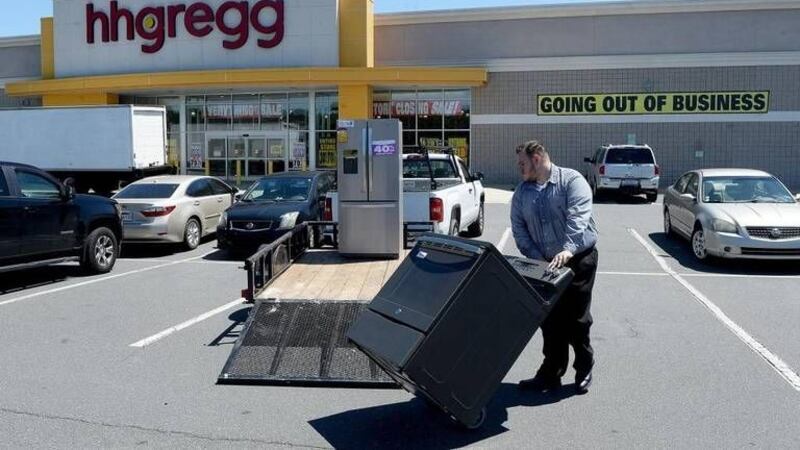 Updated: May. 7, 2017 at 3:41 PM EDT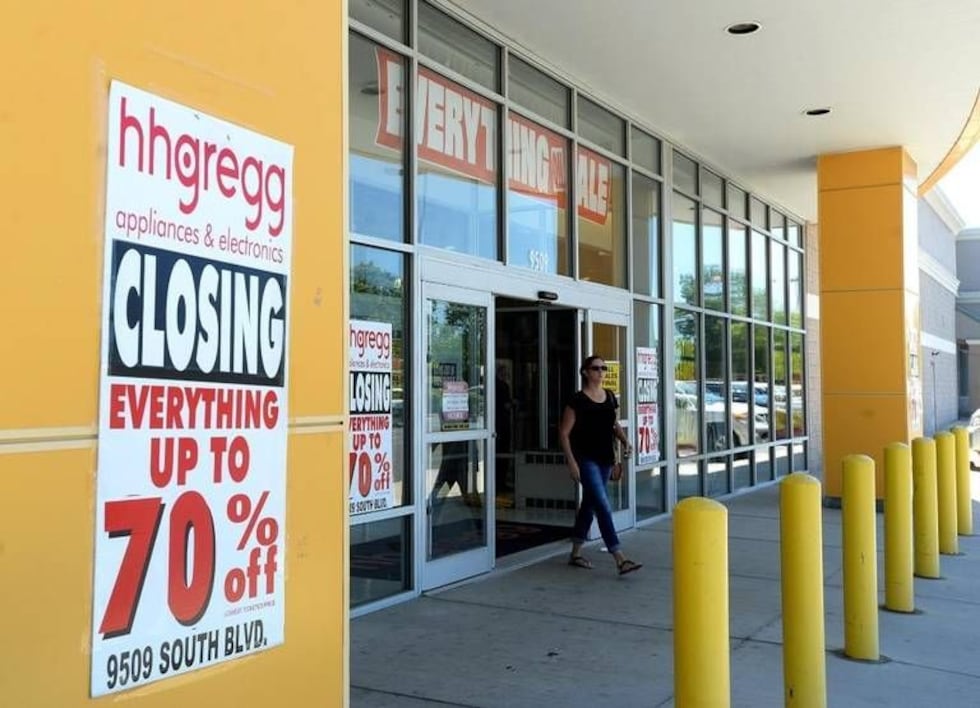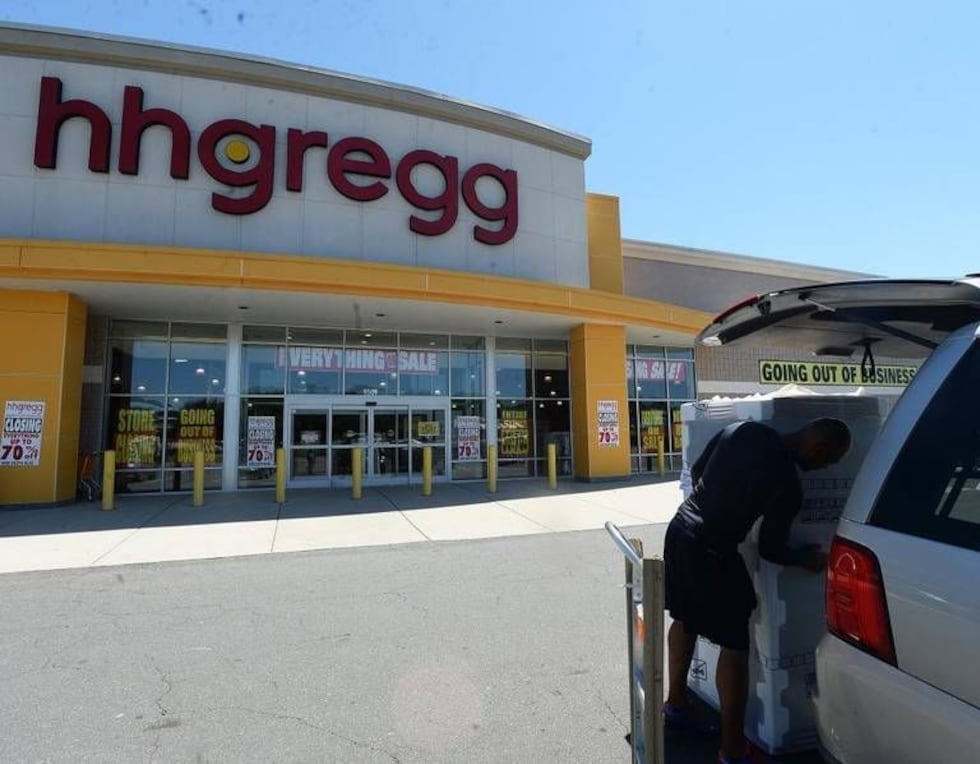 CHARLOTTE, NC (Katherine Peralta/The Charlotte Obs - Charlotte is hemorrhaging retail jobs, and the bleeding isn't expected to let up anytime soon.
Pressured by the competition from online retailers like Amazon, retail companies have grappled with a slowing of customer traffic in their stores over the years. But stores are closing this year at a pace unseen since the Great Recession, experts say.
PREVIOUS: Charlotte probably has too many malls. Here's what experts say about the future
Charlotte, like other big markets, will continue to see stores shutting their doors until retailers achieve what they consider a sustainable number of brick-and-mortar locations. And when stores close, the dozens of employees who staff them must also find work elsewhere.
The list of national chains that have announced store closures in the Charlotte metro over the last year is growing: Macy's, J.C. Penney, Hhgregg, Bebe, Hollister, The Limited, J. Crew, BCBG Max Azria, Wal-Mart Neighborhood Market, Kmart, Kohl's, Wet Seal.
PREVIOUS: Retailer hhgregg to close 88 stores, 1,500 to lose jobs
RELATED: Bebe to close all 175 stores
It's hard to tell – especially on the local level – exactly how many people have lost jobs because of recent closures. For one, retail employment is made up of a mix of full-time and part-time workers. Retail companies are also often reluctant to disclose job losses on the individual store level.
But the loss of retail jobs still stings. That's especially true for low-income workers who make up a large portion of the store-level workforce, and who might have a difficult time traveling far to find work elsewhere, said Mark Cohen, the director of retail studies for Columbia Business School and a former executive at Sears Canada and other department stores.
"At the end of the day, this is kind of a slow-rolling crisis that doesn't have a solution really because these folks can't relocate, can't likely commute long distance, don't have marketable skills," Cohen said.
When 100 or so people lose their jobs when a Macy's closes, for example, Cohen said, it may be hard for that many people to find similar work nearby.
The trend is going to accelerate, he added.
"The number of store closings has reached a level we haven't seen since the recession and in 2017, it's going to exceed that," Cohen said. "The crisis in brick and mortar is the reckoning everyone knew was coming. There are too many malls, too many stores, too much square footage."
Everything must go
At the Hhgregg store near Northlake Mall, all the merchandise is being liquidated as the company prepares to close all 220 of its stores nationwide. Dishwashers are an additional 25 percent off their already discounted price, gas ranges are 40 percent off and washing machines are 30 percent off.
The Northlake-area store used to employ roughly a dozen people, but that number has been whittled down to about four, as rumors began to swirl about the company's failure to find a buyer of the business, according to one full-time employee who asked to remain anonymous.
The employee has worked at the Hhgregg location for about nine months. "There are ups and downs in retail," said the employee, though the interviews she's had for new positions were at Spectrum and a position at a group home.
According to Federal Reserve data, the Charlotte-Concord-Gastonia metro employed 28,100 people in general merchandise sales in March, up from 23,000 a decade ago. The total number of people working in retail has been relatively flat over the last three years, however, and is actually down slightly from 28,200 in March 2014 – suggesting retailers have slowed their pace of hiring here.
In a report released Thursday, the research firm Challenger Gray & Christmas said retail led all industries with job cuts in April. The retail industry cut 11,669 jobs nationwide last month, bringing the year-to-date total to 50,133. That represents a 36 percent increase in the sector this year compared with the same four-month period a year ago.
Stephen Cox, a marketing professor at Queens University of Charlotte, said retail employment may start to shift from one kind of company to another.
"Retail sales overall are not dropping, it's just the big retailers. I think what we will see is a movement from working in big retail stores to working in smaller, specialized ones.
Headquarters jobs cut
The decline of retail jobs also goes beyond those at the store level. The Charlotte area was once hotbed for retail corporate headquarters, but thousands of those high-paying jobs have been slashed, too, amid industry challenges.
Belk, which was bought by private equity firm Sycamore Partners in 2015, late last year laid off dozens at its headquarters on Tyvola Road. A month after laying off nearly 2,400 full-time workers at stores across its U.S. footprint, Lowe's cut 430 corporate jobs at its headquarters in Mooresville earlier this year, and another 70 in Wilkesboro.
PREVIOUS: 430 corporate employees laid off at Lowe's HQ in Mooresville
Dollar Express laid off 110 people at its Charlotte corporate office in March after owner Sycamore Partners decided to sell the chain to Dollar General. Another 3,000 store-level jobs could be lost nationwide when the deal closes.
RELATED: 3,000 jobs could be cut as regulators approve the sale of Charlotte discount retailer
PREVIOUS: One year later, Family Dollar deal spurs uncertainty in Matthews
Dollar Tree said last August it was cutting 370 jobs at the former corporate headquarters of Matthews-based Family Dollar, which it acquired last year. And amid sluggish sales, apparel retailer Cato last month laid off nine in its real estate department in Charlotte.
Losses of jobs at traditional retailers could, at least in some part, be partially offset by Amazon's growing presence in the Charlotte area. The metro area's place as a transportation hub, namely with Charlotte Douglas International Airport, has made it a growing e-commerce hub, too.
Amazon is notoriously quiet about its local hiring plans. But the online retail giant is expanding its receiving center in west Charlotte, the Observer reported last August. The Seattle-based company also has distribution center in Concord, where it employs about 360 people.
PREVIOUS: Charlotte-based Cato lays off employees amid retail woes