Charlotte-based Cato lays off employees amid retail woes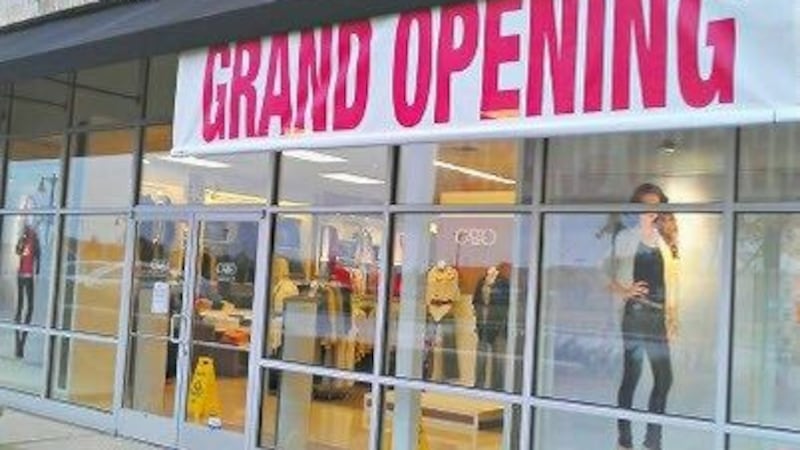 Updated: Apr. 11, 2017 at 9:53 PM EDT
CHARLOTTE, NC (Katherine Peralta/The Charlotte Observer) - The sluggishness in retail is hitting home for Charlotte-based Cato Corp.
The company said Tuesday that it has "reorganized" its real estate department, resulting in the layoff of nine employees. In an email to the Observer, CEO John Cato said the company, similar to others like it, is "always adjusting staffing to align our resources with our business needs."
"We recently reorganized our real estate department in response to conditions in the real estate market, including a slowdown in the development of new shopping centers and a lack of desirable space in existing shopping centers," CEO John Cato said.
Cato added that since 2014, the company has seen a steady increase in employees in its corporate office off South Boulevard in south Charlotte, thanks to initiatives the company has launched in e-commerce, in-house design and product sourcing operations.
The company isn't the only local retailer to turn to layoffs amid industry headwinds. Earlier this year, Lowe's laid off about 430 employees at its headquarters in Mooresville. Late last year, Charlotte-based Belk laid off about 40 people at its headquarters on Tyvola Road.
Cato employs about 10,200 full- and part-time workers, including approximately 760 in the Charlotte area, Cato said.
The company operates about 1,370 stores in 33 states. Cato said the company has not closed any locations in 2017.
The corporate layoffs are the latest evidence of the challenges the local retailer has faced.
Last month, Cato issued a downbeat view of 2016, calling the year a "very disappointing" one for the company. Cato called the overall retail industry difficult, but its challenges were compounded by "several mistakes of our own," as well as e-commerce growth by other retailers.
"In the back half of the year, we made several mistakes in our merchandise assortment, fit and timing. This resulted in significant reductions to regular priced sales causing us to liquidate a large portion of our slow selling inventory which put severe pressure on earnings," Cato said in a securities filing.
Sales at stores open at least a year – a key industry metric – declined 6 percent in 2016, Cato reported.