NASCAR drivers, community honor Hickory boy at funeral service
Updated: Nov. 9, 2016 at 5:54 PM EST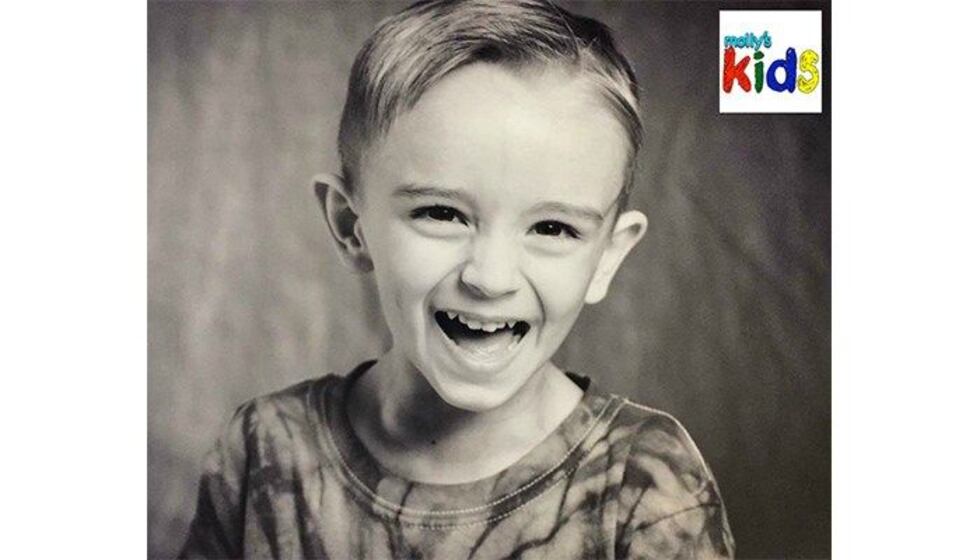 HICKORY, NC (WBTV) - A bittersweet and beautiful perspective came in the middle of a Hickory funeral home Wednesday afternoon.
More than 60 people who work and live in the NASCAR world – including drivers, their wives and pit crew members – showed up to Jake Leatherman's service in their racing uniforms. It was his mother's final wish for her son. Jake had fought the very nasty juvenile myelomoncytic leukemia (JMML) his whole life and died last week.
Crystal Leatherman said she was hoping to have any one person who even had a racing suit show up and help their family "send her son home" in a way he'd love. She said they knew Jake would love a NASCAR-like funeral, but she didn't know anyone in the NASCAR world to approach and ask.
"He never got to go to a race," she told anchor Molly Grantham. "But in all his hospital stays and tough up-and-down battles, NASCAR would keep him going. So I know it sounds like an odd request, but I'm asking you if you happen to know anyway to help me get this done?"
Molly had followed Jake's battle the past two years. He's one of her longtime #MollysKids, local children she follows with uphill medical battles. Last week Molly wrote a Facebook post putting Crystal's request out into the #MollysKids universe.
The response was incredible.
One of the first people to respond was Matt DiBenedetto, a driver who's hometown is Hickory. He and teammate Ryan Ellis showed up to the funeral home dressed and ready, as did driver JJ Yeley. The crew chief for Tony Stewart's car was there as well as several crew members from Danica Patrick's team.
MOBILE USERS: CLICK HERE TO SEE PHOTOS OF JAKE AND HIS SERVICE
But one of the most notable faces was Joey Logano and his wife, Brittany. Brittany emailed Molly directly after seeing the Facebook post. She asked what she could do, and Molly connected Brittany with Jake's family.
In a selfless, incredible gift, Brittany ended up getting a racing suit small enough for 5-year-old Jake's body. It was draped across the casket during the service. Jake was buried with it.
Pallbearers included crew members from Jimmie Johnson's #48 car, Aric Almirola's #43 car, Kyle Busch's #18 car and Dale Earnhardt's #88 car - competing teams all coming together to carry a little boy who had fought cancer his entire five young years.
The family also asked Molly to read a poem and speak. Molly said looking out at the audience showed, "the power of people, and the power of love."
One of the most poignant moments was listening to Jake's 13-year-old cousin sing "Amazing Grace." When her child-like voice broke down in the middle, much of the crowd joined in, helping her get through the lyrics.
"There are no words to thank NASCAR," said Crystal Leatherman. "My husband Wayne and I are overwhelmed. I don't know what to say. Thank you, NASCAR. Thank you, Molly's Kids. Thank you, everyone. Jake is in a better place now."
PREVIOUS ARTICLES:
Copyright 2016 WBTV. All rights reserved.