The long walk to Section 60: What Memorial Day means to a son of a soldier
Published: May. 30, 2016 at 3:03 AM EDT
|
Updated: May. 30, 2016 at 9:47 PM EDT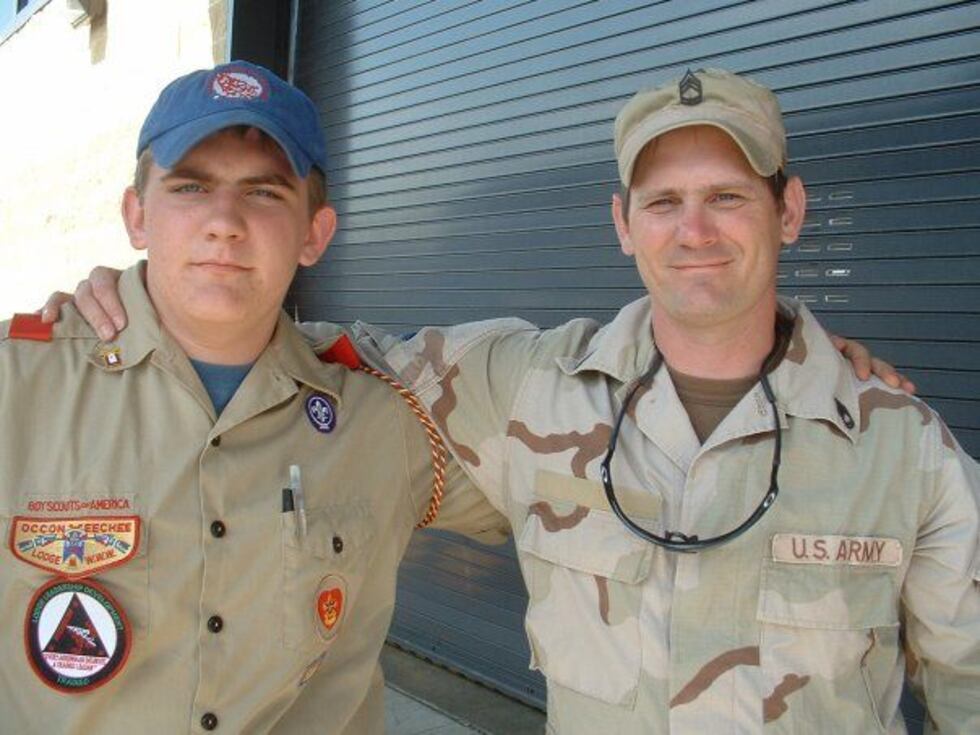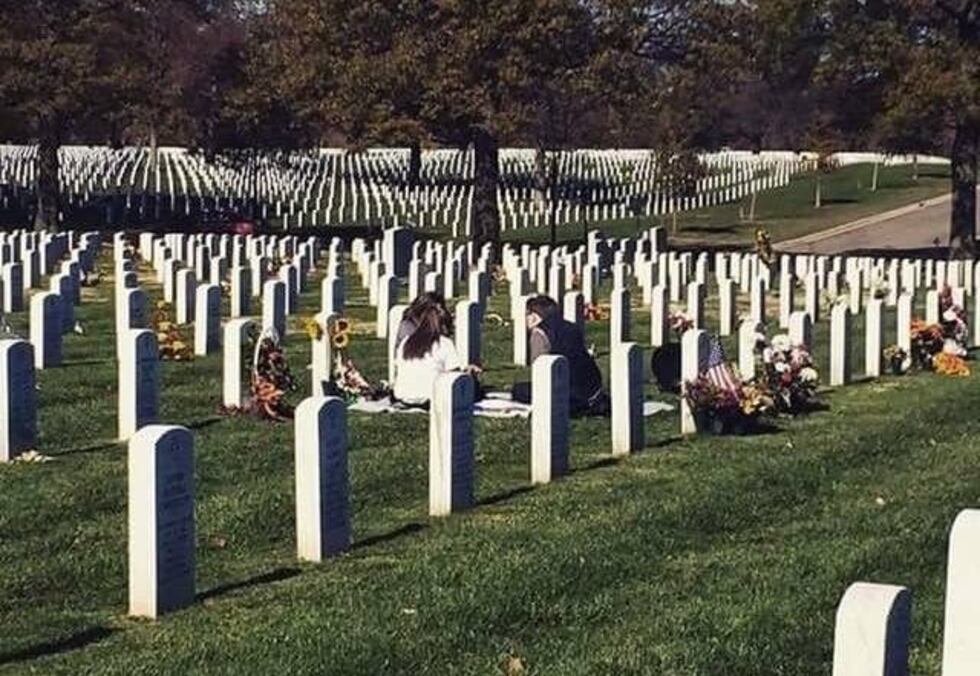 CHARLOTTE, NC (WBTV) - The first time I walked through Arlington National Cemetery, I was in eighth grade. My parents decided to take us on an impromptu Memorial Day weekend trip to Washington, D.C.
They found a reasonable hotel room in Crystal City—"Where is Crystal City?"
I remember my dad asking—and we packed into the family van for the five-hour drive up Interstate 95 from our home in Fayetteville, North Carolina. We wound up getting terribly lost and driving through a questionable part of Maryland, then traipsing all over the District, before finally finding the Embassy Suites on the Virginia side of the Potomac River.
Mostly, what I remember about that weekend is walking. We walked to and from the Metro stop three blocks from our hotel. We walked up and down the National Mall, marveling at the Washington Monument, the Vietnam Wall and the Lincoln Memorial. We took a walking tour through the U.S. Capitol and then made the trek to the White House.
Just 13 then, I walked around in awe at the chance to see up close the monuments, buildings and history I'd only ever read about or seen on TV.
One of the first places we went was the Tomb of the Unknown Soldier at Arlington, where we watched the changing of the guard. Visiting the tomb is chilling. Disciplined soldiers, dressed in shining, polished uniforms pace 21 steps north and south in front of the tomb until they're relieved by the next watchman.
The ceremony, known as the Changing of the Guard, is as precise as it is jarring. Watching two men deliberately march and maneuver their weapons in a solemn salute to the remains of a solider whose family has never learned of his loss leaves a lasting impression on anyone, much less a middle school-aged boy.
That trip was the start of a new family tradition: We went to Washington every Memorial Day weekend.
Each year, few stops meant more to my dad than Arlington.
My hometown, Fayetteville, is better known as the civilian neighbor to Fort Bragg, the world's largest military installation. My dad spent much of my childhood stationed at Bragg as an infantryman in the 82nd Airborne Division. He jumped out of airplanes and prepared to fly off to a battlefield at a moment's notice.
Around the time I was starting middle school, my dad began the years-long process of training to be a Green Beret. Roughly two years later, my dad officially became a Special Forces soldier, fulfilling his lifelong dream of following in my grandfather's footsteps.
Dad loved being a soldier. He loved helping people. He loved the notion that he was part of a greater force defending his country's freedoms. As a Green Beret, he was assigned to the 3rd Special Forces Group, whose motto is "we do bad things to bad people."
When my dad wasn't working, he was usually reading. Our garage held enough books to open a small library. Many of them were crammed onto an old bookshelf that was sagging under the weight of thick books filled with small-printed words chronicling battles from
World War II, Korea and Vietnam, among others.
There wasn't a historical topic that didn't interest him. Our family trips to Washington were filled with countless history lessons.
One year—I think it was our third year—we spent a day on a walking history tour through Arlington. We started at the Eternal Flame, where the Kennedys are buried. We went up to Robert E. Lee's home. And we ended up in Section 60, where men and women from the wars in Afghanistan and Iraq are buried.
On my first trip to Section 60, dad took us to the grave of a buddy of his, SFC Mitch Lane, who was killed in action in Afghanistan on August 29, 2003.
A walk through Section 60 is a quick and stark reminder of the price of freedom. When we talk about the brave men and women who died for our freedom, we talk about the names on the short, white headstones jutting out of the freshly cut grass.
Pictures, cards and other mementos surrounded many of the headstones; reminders that each identical piece of stone represented a real person with a family that lost a loved one to war.
I learned that year history lessons can be personal. And Memorial Day meant more than just a trip to Washington, D.C.
Somewhere, we still have a picture of my dad that year, in shorts and a t-shirt, with his characteristic smirking smile complimented by his Special Forces-style sunglasses and sandy blonde hair.
He'd stopped in the historic section of the cemetery, taking advantage of the cool shade from the tall, old trees that line the way down the steep hill between General Lee's house and Section 60.
It was an odd thing for my father to do. He was a superstitious man, who, for instance, refused to ever buy another dining room table because the table I grew up with was delivered the same day he got orders for Desert Storm. That table now sits in my dining room.
He once bought a pair of boots on the same day he got orders for a duty assignment in Korea. He never wore the boots again.
Still, he posed for that picture. And, I recently learned, it became something that he worried about during his next tour of duty in Afghanistan.
Next year's Memorial Day visit to Arlington started with another walk to Section 60. This time, though, we went straight to the headstone with my dad's name on it.
SFC Jim Ochsner was killed during his fourth tour in Afghanistan on November 15, 2005.
I was a junior in high school when three men in Class-A uniforms showed up at the law office my mom worked at. In Fayetteville, there's only one reason three men in Class-A's show up. My mom knew that the moment she saw them. They were there to tell her that a roadside bomb had killed her husband.
Similarly, I had a pit in the bottom of my stomach when the school secretary told me that my mom had called and wanted me to come right to her office after school.
My worst nightmare became reality when I walked down the dark hallway of the bland office building and my bleary-eyed mom told me my dad had been killed. She hugged me. And then took me to talk with the three men in Class-A's.
Next, we drove to my house to wait for my sister to be d ropped off at home after school. We parked the car in the garage and shut the door so she wouldn't think anything out of the ordinary.
She was shocked when she opened the door and saw my mom. I still remember the sound of her voice as she wailed "I want my daddy" and clutched her arms around my mom.
I also remember how the three men in Class-A's flinched as I held the screen door open for them to walk inside and hear my sister scream and cry.
The men who were there to deliver the news to my family and me were soldiers just like my dad. They were big, strong Green Berets. But the pain of hearing a 13-year-old girl who just found out she'd finish growing up without a dad left them visibly shaken.
For some of them, my dad's headstone would be the one they took their family to visit during their walk to Section 60.
Our house filled up with people that night. My mom's co-workers, friends from my Boy Scout troop, the wives of my dad's Special Forces teammates and other friends came to comfort us.
But, eventually, they all left. Around 10 that night my mom, sister and I huddled in our kitchen. None of us could believe the news we got that day.
Nobody knew what to say. So we hugged instead. As we wrapped our arms around one another, I remember thinking that this new feeling of something missing, the punch to the gut I'd been walking around with all night, wasn't going away.
This will be my eleventh Memorial Day without my dad. For years after his death, my mom, sister and I continued our family trips to DC—even after I went to college and then moved across the country to start my career as a television news reporter.
A trip to Section 60 was one of the few times a year we could be a foursome again.
Suddenly, Memorial Day was no longer happy. It was not a long weekend I looked forward to. For me, the weekend now meant more than the start of summer and a chance to grill.
This year, I've noticed more Memorial Day 'celebrations' than usual. More people seem to be hitting the lake, firing up the grill, and drinking beer. The weekend seems to be more about a chance to take a road trip—maybe to Washington, D.C.—than about taking a day to honor and remember those who have died and fought for our country.
I was thinking about this the other day after my wife scrolled through Facebook and noticed a local brewery near where we live in Charlotte, promoting its "Memorial Day celebration" with three days of events and festivities.
The lack of respect for the holiday is upsetting but it's also OK.
If Jim Ochsner were alive today, he'd probably want to spend the weekend doing what he loved, too. That might have involved a trip to DC or the beach, and it almost certainly would have involved drinking beer. My dad and his Army buddies, many of whom have rotated in and out of war zones for more than a decade, would be excited about the three-day weekend just like everyone else.
That, after all, is why they fight. They do bad things to bad people so that we can watch the race, grill out and drink beer. Those freedoms represent a fraction of a way of life that people in many other countries don't have. Those freedoms, to my dad and hundreds of others whose names are on headstones at Section 60, were worth dying for.
So, this Memorial Day weekend, I'm visiting my mom. We'll grill steaks and drink Yuengling (dad's favorite). When I do, I'll raise my glass in honor of him and his fallen comrades, a brief pause in an otherwise relaxing weekend to reflect on the real reason you have Monday off. I hope you'll do the same.
Copyright 2016 WBTV. All rights reserved.