Wreck closes two Denver schools, shuts down Hwy 73 until evening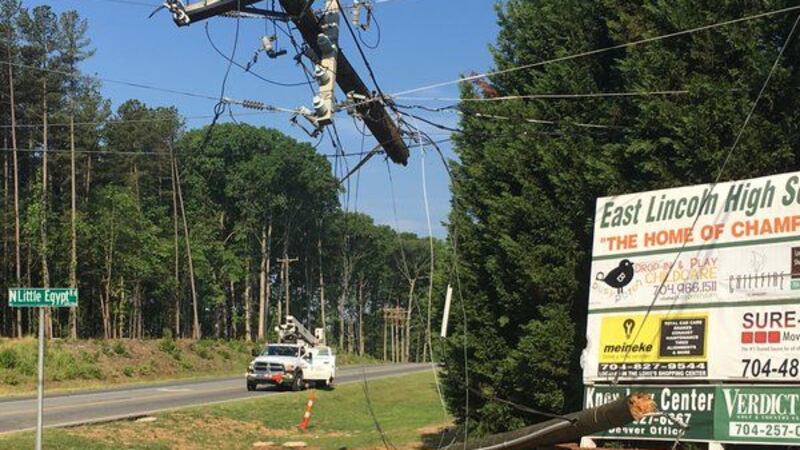 Published: May. 12, 2016 at 12:20 PM EDT
|
Updated: May. 12, 2016 at 2:10 PM EDT
DENVER (WBTV) - Two schools closed Thursday after a crash on Highway 73 in Lincoln County left them without power.
Highway Patrol says a SUV hit an electric pole on Highway 73 near East Lincoln High School in Denver around 8 a.m. More than 550 homes were without power in the area after the wreck.
Catawba Springs Elementary School and East Lincoln High School announced they were closing at 10 a.m.
The East Lincoln Fire Department estimated Highway 73 near Little Egypt Road would be closed for between eight and ten hours, through Thursday evening.
No serious injuries were reported.
Duke Energy crews hope to have power restored by 10:30 a.m.
Copyright 2016 WBTV. All rights reserved.