City Manager proposes tax increase to fund public safety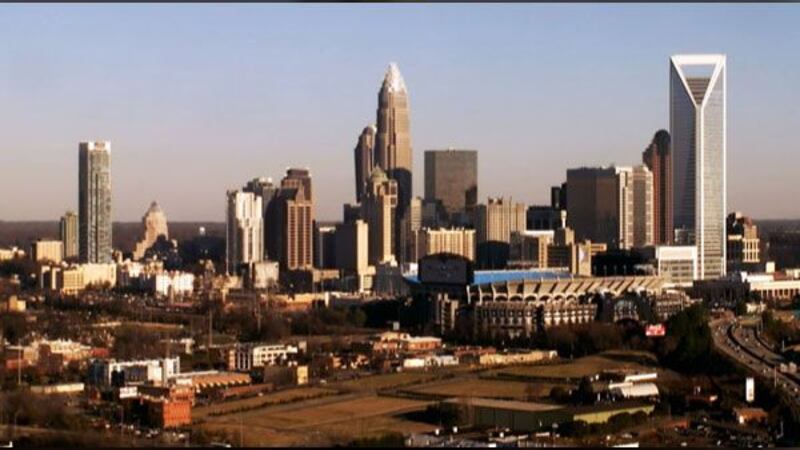 Published: May. 3, 2016 at 5:00 PM EDT
|
Updated: May. 4, 2016 at 7:51 PM EDT
CHARLOTTE, NC (WBTV) - Charlotte leaders are proposing a small tax increase they say will improve public safety.
Monday evening, Charlotte City Manager Ron Carlee presented his fiscal year (FY)2017 recommended budget to the mayor and city council, emphasizing a structurally balanced and sustainable budget that addresses public safety needs associated with a growing community.
A 0.43 cent tax rate increase is recommended to address public safety needs, enhance customer service and reflect the cost of delivering high quality services to a growing community.
For public safety, this funds 75 police positions and 18 firefighters for a new ladder company in the Northlake area. The recommended tax increase, if approved, will cost 80 percent of Charlotte homeowners less than $1 per month.
"I believe this year's budget recommendation is well-balanced and strategic," said Carlee. "It meets the city's current needs without sacrificing Charlotte's future."
People in Charlotte seemed to have mixed opinions of the proposed tax increase.
"Public safety, I think, is very important, especially in the neighborhoods and how fast the city is growing," Aquil McIntyre told WBTV. "But as far as taxes, I don't feel like I can pretty much afford a lot of extra taxes coming out of my checks right now."
Akia Wallace works in the uptown area. As long as the money improves public safety, she seemed comfortable with the idea of paying a little more in taxes.
"More police patrol, more officers to help the citizens, of course yes," Wallace said.
To avoid a tax hike all together, city leaders have discussed increasing fees people pay for garbage collection. Officials have also thrown out the idea of eliminating trash collection for apartments.
Ken Szymanski, Executive Director for the Greater Charlotte Apartment Association, does not consider those viable options, saying it would hurt low-income families.
"They [families in apartments] are more likely to be low income. They are more likely to be racial minorities. They are on the edge of homelessness in some cases," Szymanski said. "The affordable housing in Charlotte are those that pay $650-675 a month and those households are the households that are one paycheck away from difficulties in sustaining their living situation."
Regarding other elements of the Carlee's proposal, Charlotte Water is recommending a rate increase of $2.54 per month for a typical user in order to sustain a high quality drinking water system and environmentally sound waste water treatment.
A public hearing for the City's budget is set for May 9. A straw vote will be held May 25. An adopted budget deadline is set for June 13.
Copyright 2016 WBTV. All rights reserved.