Complaint alleges illegal coordination between McCrory, bond committee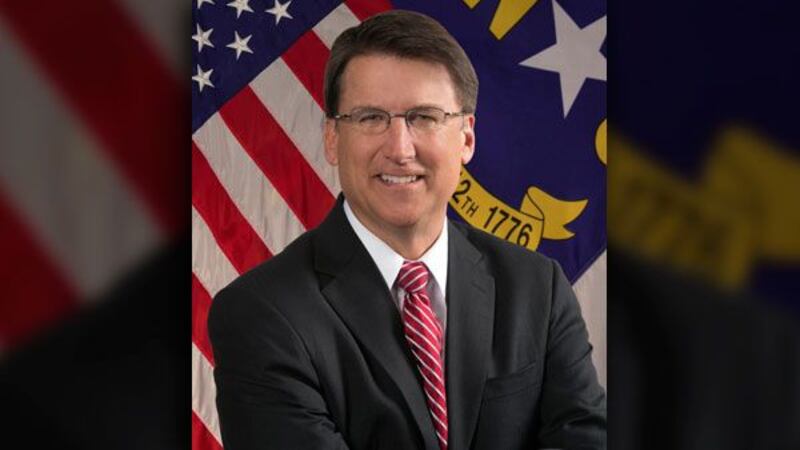 Published: Feb. 24, 2016 at 7:59 PM EST
|
Updated: Feb. 25, 2016 at 3:51 PM EST
RALEIGH, NC (WBTV) - A liberal-leaning political group filed a complaint against Governor Pat McCrory and two committees formed to promote the governor's bond proposal that goes to a vote as part of the March primary.
The complaint, filed Wednesday by ProgressNC Action , accuses McCrory's campaign of coordinating with the Connect NC Committee and a related nonprofit entity, Connect NC Committee, Inc.
In December, the North Carolina Board of Elections issued an opinion to attorney Michael Weisel that candidates and their committees are not permitted to coordinate efforts to promote the bond.
WEB EXTRA: Click here to read the full complaint
Doing so, Board of Elections Director Kim Strach said, would be an in-kind contribution to a candidate's campaign.
The complaint filed Wednesday references a video made by the Connect NC Committee featuring McCrory.
VIEW THE ADS: Connect NC: Governor McCrory | Pat McCrory for Governor TV Ad: Keep Pounding!
In its complaint, Progress NC says the production value and certain attributes seem to be similar in the Connect NC Committee's video and recent campaign commercials that have been made for McCrory's campaign.
In response to the statement, McCrory campaign spokesman Ricky Diaz said the following:
"Instead of helping to pass the bipartisan ConnectNC bond that invests in education, national guard readiness and infrastructure without raising taxes, it's pretty obvious that Roy Cooper, the Democrat Party and their SuperPAC ProgressNC are trying to undermine it.They have been coordinating for months and laying the groundwork to try and thwart the bond this (sic) with a bogus complaint just like this, which will only waste taxpayer money and get thrown out like their other frivolous complaints. In fact, I predicted it on Twitter a few days ago. It's just a shame that the Democrats, their SuperPAC and their leading candidate for governor say they support higher education, but now it seems like they only support it if Democrats get the credit."
The complaint filed by ProgressNC on Wednesday also points to a statement released late last week by former North Carolina Supreme Court Justice Bob Orr, a chairman of the Connect NC Bond Committee, addressing the possibility of a complaint.
"We have complied with the guidelines from the State Board of Elections and welcome any discussions on our efforts to advocate the passage of this important bond to the citizens of this state," Orr's statement said in part.
That same day, Diaz, McCrory's campaign spokesman, sent a tweet also addressing a possible complaint and tying it to Cooper.
In response to Diaz's accusation of coordination between Roy Cooper and ProgressNC on Wednesday, a spokesman for Cooper's campaign pointed out the Attorney General supports the bond proposal.
"Attorney General Roy Cooper has been crystal clear since day one that he supports the bond referendum," campaign spokesman Jamal Little said. "Any suggestion otherwise is a flat out lie."
Copyright 2016 WBTV. All rights reserved.