Executives who were focus of WBTV investigation plead guilty to federal charges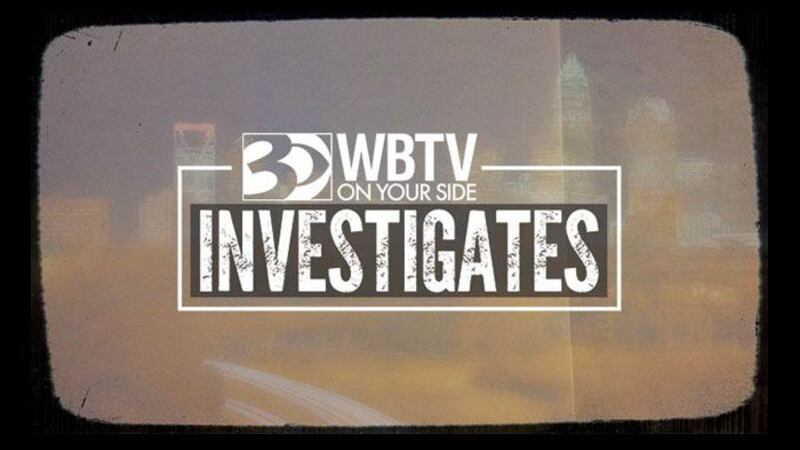 Published: Jan. 21, 2016 at 4:44 PM EST
|
Updated: Jan. 27, 2016 at 5:00 PM EST
CHARLOTTE, NC (WBTV) - Two executives for a now bankrupt Charlotte payroll services company have pleaded guilty to federal fraud charges. Centercede Services President Jerry Overcash and the company's Chief Financial Officer John Thigpen are awaiting sentencing.
The company, which was the focus of a WBTV On Your Side Investigation in 2012, collected payroll taxes for its clients, but in many cases Centercede failed to send those payments to the taxing agencies. The unpaid bills topped $2 million.
Sue Makepeace runs Knex Worldwide in Charlotte. She says her small business is out $47,000. She says it's devastating.
"Yes, it is because we need money to roll," said Makepeace. "(We're) a family business, we don't have deep pockets."
Compounding the issue for the victims, the Internal Service Service, is not sympathetic to the victims. The taxes had to be re-paid, often with penalties and interest. Many also took on added lawyer and accountant bills.
"We kept getting notices that they (IRS) will garnish our money, bank account, they will seize property," said Makepeace.
Where was the money going? Federal Court documents backed up what much of we reported in 2012. A Bill of Information says Overcash, Thigpen and another uncharged co-conspirator "diverted the funds to to pay their own exorbitant salaries, to fund lavish expense accounts and to cover growing liabilities, including the tax liabilities of other Centercede clients."
MORE COURT DOCUMENTS: Thigpen's Bill of Information, Thigpen's Guilty Plea, Overcash's Guilty Plea
A third executive of Centercede, Frank Moody, has not been charged. The U.S. Attorney's office will not say if Moody is under investigation. A spokesperson only said the case is still open.
Back in 2012, our investigation found Moody was also paid a Centercede salary of more than $200,000 a year at the same time the company was headed into bankruptcy.
PREVIOUS ARTICLE: PSI: Feds investigate local payroll company after taxes go unpaid
WBTV On Your Side Investigates also found Centercede was formed in the ashes of a failed company called The Resource Solutions Group (TRSG). Moody was the Chairman of TRSG's board of directors.
TRSG was shutdown by the IRS in 2010 after failing to pay $9 million in federal payroll taxes. The IRS has not responded to questions about the TRSG closure and whether it was aware Moody had a connection to Centercede which opened after assuming TRSG's business operations.
Moody would not comment to WBTV back in 2012. Calls to the attorneys of Thigpen and Overcash, following their guilty pleas have not been returned.
Caught in the middle of it all are dozens of small business owners who have had to pay their taxes twice.
"We not only lost money, we lost our reputation, we lost a lot of time," said Makepeace.
Copyright 2016 WBTV. All rights reserved.