Neighbors and police find success fighting crime in Statesville neighborhood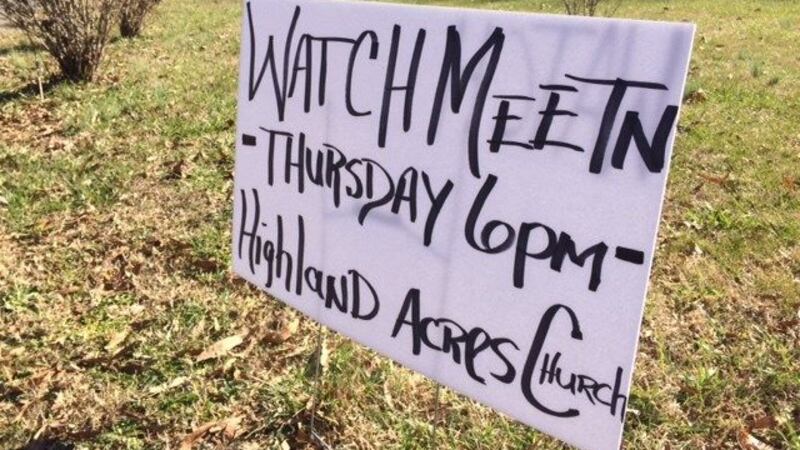 Published: Jan. 14, 2016 at 6:54 PM EST
|
Updated: Feb. 13, 2016 at 6:54 PM EST
STATESVILLE, NC (WBTV) - How did one big neighborhood in Statesville manage to combat prostitution, property crime, and gang activity?  They say they did it by coming together a few years ago, and then renewing the effort when some problems flared up again in November.
It's one of Statesville's larger neighborhoods, just off Highway 70 (Garner Bagnal Boulevard). Highland Acres covers several blocks and has about a thousand residents, and in the past the neighborhood has had some real trouble.
"We started the neighborhood watch in 2006 we had some drugs and prostitution going on in the neighborhood," J.D. Williams said. The Community Watch co-captain, Williams is also a deputy with the Iredell County Sheriff's Office.
He says the efforts made in 2007 got much of the crime out of the neighborhood, but in November and December it started creeping back.
"For the whole year we had 29 break-ins in the area, for the last two months we had 17, a couple of young, wanna be gang members started a little crime spree in this area and that sparked the interest of bringing the neighborhood watch back," Williams added.
Neighbors worked with police, patrols increased and so did the watchfulness of the residents.  One man caught someone breaking into his outbuilding and held him at gunpoint until police arrived.
"We as citizens can't rely solely on the police department because they don't live here," Williams said. "The police department has stepped up their activity in the area and we're thankful for that."
Hubert Bellamy is an elder at Highland Acres Church of Christ, it's sort of the unofficial community center and it's where the community watch group  meets.
"We're here to stay, we want to see the community be the best that it can be and to achieve that everyone has to get involved in our community," Bellamy said.  "By being a church over here we felt like it was at least our obligation to get the neighborhood straightened out."
They want to keep building on success and look out for one another by tackling problems as soon as they arise.  J. D. Williams says that's why for some in Highland Acres, they see their neighbors as family.
"It's a community, you know, blood doesn't actually make you family, blood does not really define family," Williams said,  "just going through the same trials and tribulations as everybody else, that can bring people together closer than family, and that's the way I look at the community here."
Copyright 2016 WBTV.  All rights reserved.