Charter school teachers concerned about not getting a paycheck
Published: Sep. 30, 2014 at 2:48 AM EDT
|
Updated: Oct. 29, 2014 at 11:38 PM EDT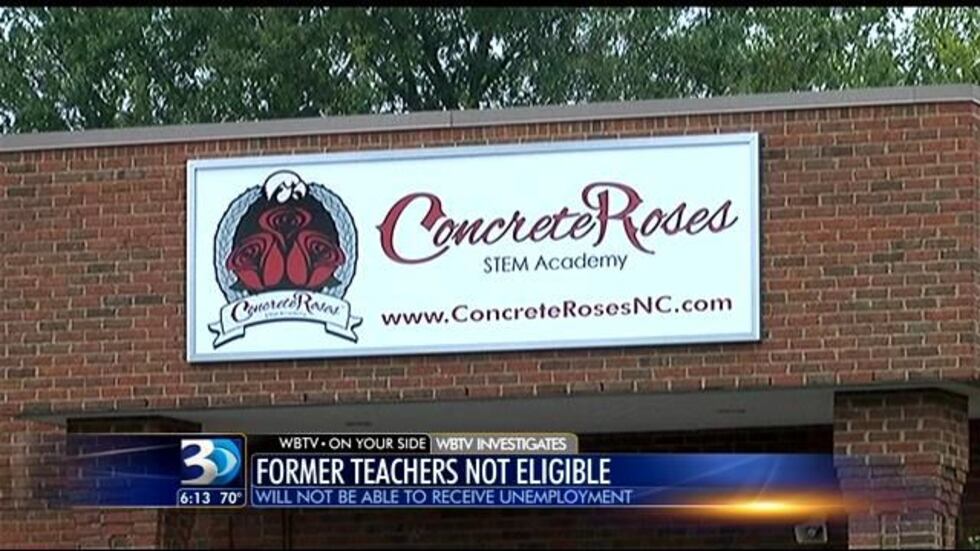 CHARLOTTE, NC (WBTV) - Some teachers from now closed Concrete Roses STEM Academy are struggling to make ends meet. The school shut down September 19th and one worker claims she has never gotten a paycheck for her work.
"Not one single paycheck." Concrete Roses STEM Academy Cafeteria Manager Tamika Frye said.
Frye left the school in August and says not getting a paycheck is hurting her. She is behind in her bills.
"It definitely impacts my household bills," Frye said. "Because if you don't get paid, you can't pay your bills. I have children."
Frye says she talked to the school's founder, Dr. Cedrick Stone, about when she would get paid.
She says this is what he told her. "The school is shut down," Frye said. "So I don't have any money to pay you, so I don't know what to tell you."
Other teachers are now worried about getting their paycheck. Their next pay day is September 30. But school's founder tells WBTV teachers will not get paid on September 30th. Stone says he is still working to find the money.
"It's deeply concerning," Former teacher Beth Berg said. "These teachers and staff members were working at the school because they believe in kids and we make sacrifices as teachers."
Pay is not the only thing that troubled teachers at the school. They say working at the charter school was a challenge.
"We didn't have any textbooks," Berg said. "We didn't have any teacher support. We didn't have WIFI at the school, so we couldn't stream anything in. We couldn't do any research at school. We were handicapped to do the very best that we could for our students."
The state tells WBTV it gave Concrete Roses STEM Academy $285,170 back in July.
Officials believe that was enough to get started educating 185 students the school expected to enroll, but only 126 students enrolled. The state also adds Concrete Roses STEM Academy is getting no more money from the state. And the state says it is the responsibility of the charter school to pay its teachers.
"We have a lot of teachers," Berg said. "Who are struggling that aren't going to be able to meet their bills this month and one - we are concerned he is going to be on the street."
What makes matters worse, teachers say they can't collect unemployment while they look for work.
"The state doesn't have record of Concrete Roses STEM Academy," Berg said. "So we don't have any recourse."
The state is investigating the finances of Concrete Roses STEM Academy to determine if everything is in order.
Copyright 2014 WBTV. All rights reserved.