CFD: Juvenile arrested in suspected arson
Published: May. 25, 2014 at 9:44 PM EDT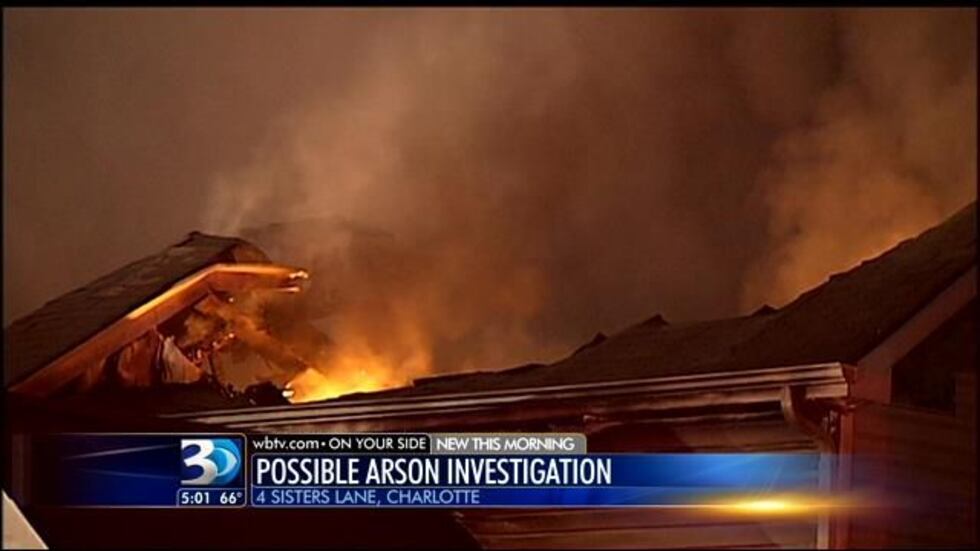 CHARLOTTE, NC (WBTV) - Investigators said a juvenile has been arrested in connected to a suspected arson of a foster home in Charlotte. Officials with Charlotte Fire said the juvenile has been charged with first degree arson.
The fire broke out just before 2:00 a.m. on Four Sisters Lane.
WBTV crews saw one floor of the home completely engulfed by flames before the Charlotte Fire Department was able to get the blaze under control.
Officials said one firefighter was burned in the fire. Two other firefighters have minor injuries.
The total damage caused by the fire is estimated at $200,000.
The Red Cross says it is assisting four adults and two children who were living in the home.
Copyright 2014 WBTV. All rights reserved.