Bobcats head coach Steve Clifford talks about his close call
Published: Apr. 22, 2014 at 11:16 PM EDT
|
Updated: Apr. 23, 2014 at 3:10 AM EDT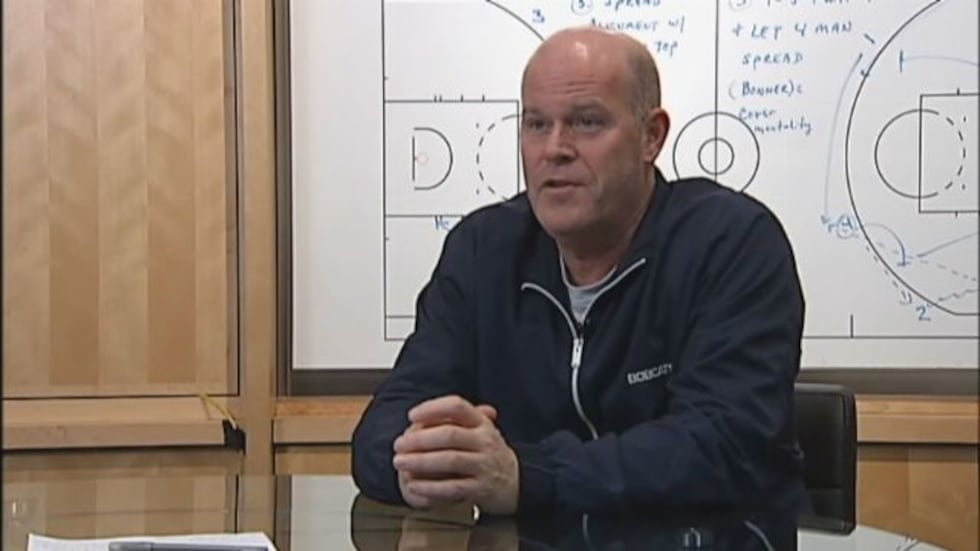 CHARLOTTE, NC (WBTV) - Charlotte Bobcats fans are excited.  The team has made it to the NBA playoffs.  For the players, these are the moments they live for.

It's all happening under the watchful eye of the team's new head coach, Steve Clifford.

However, there was a moment early in the season that Clifford wondered if he'd be able to guide his guys through the rest of their games.

"I was definitely scared, yeah," Clifford said.

Clifford has been a coach for 31 years at the high school, college and professional level.  He says he has never had heart trouble.
Clifford admits, though, that there are some inherit hazards of the game that may have taken a toll on his physical health.

"When we're on the road and home and away and home and away and home and away in a week, that really gets you," Clifford said.
WEB EXTRA: Click here to see the Bobcats' season stats

Out to dinner with friends one night last November, the coach had to excuse himself from the table because he was having some chest pain.  

"I couldn't breathe.  It was more pain than I've ever felt before.  I was thinking I'm having a heart attack or a stroke or I'm really over-reacting right now," Clifford said.

The pain continued to get worse and he asked his friends to call 911.

"He did the right thing.  He came to the emergency room and it was evident that he probably had what we refer to as unstable angina," said Dr. Akinyele Aluko, the Director of the Novant Cardiovascular Institute.
     
Doctors said blood wasn't flowing to the coach's heart like it should.  They learned he had a 95% blockage in one of his arteries and an 85% blockage in another.
If left untreated it could lead to a heart attack.  Immediately doctors scheduled surgery to put in two stents.

Now life is a little different for the coach.  He still has a hectic travel schedule but he tries to sleep more and he has changed the way he eats.

"I am the king of oatmeal and blueberries in the morning," he told us.

Additionally, because he's genetically predisposed to very high cholesterol, Clifford is on medication.

The coach didn't have any permanent heart damage and as long as has regular followup appointments with his doctor, keeps an eye on his diet, and gets some rest he should be just fine.

Doctors tell us men and women need to pay attention to risk factors which include elevated cholesterol, high blood pressure, diabetes and smoking.

Copyright 2014 WBTV. All rights reserved.