Charlotte Catholic High School holding meeting to discuss controversial speaker
Published: Apr. 2, 2014 at 10:44 PM EDT
|
Updated: May. 2, 2014 at 5:05 PM EDT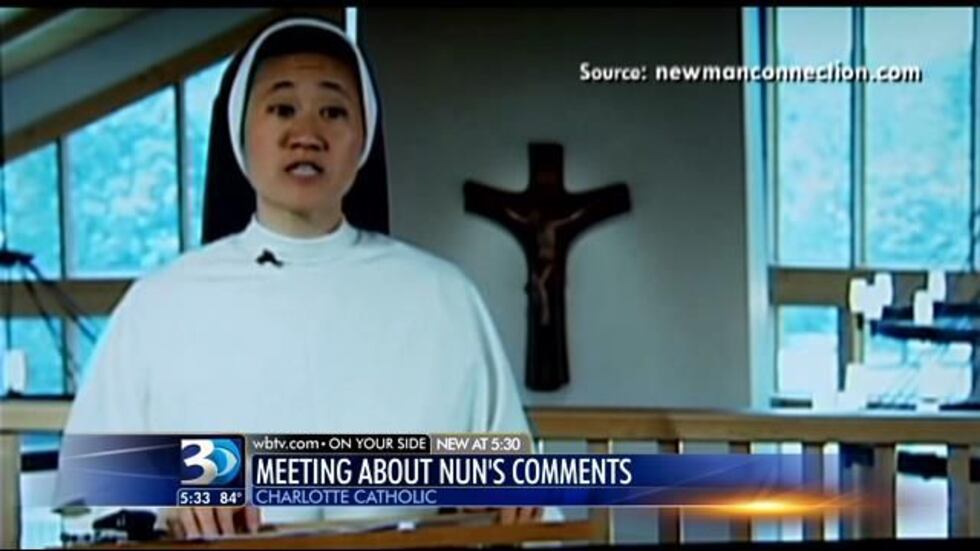 CHARLOTTE, NC (WBTV) - Charlotte Catholic High School will host an open meeting for parents Wednesday night to discuss a controversial guest speaker that visited the school in late March.
Students said that a guest speaker discussed offensive material about divorce and homosexuality.
Sister Jane Dominic, with Aquinas College in Nashville, has a doctorate in sacred theology.
But her message about the influence divorce has on gender identification and homosexuality didn't go over so well.
Last week, David Hains, with the Charlotte Diocese, shared some of the focal points of Sister Jane Dominic's presentation.
"Is a homosexual person born that way, or do they develop that way? There is no real answer," Hains said. "She was presenting more the side of the argument that homosexuality is something that develops in someone. They are not born with it."
The way that material was presented has students and parents in an uproar.
Tonight, school leaders are hoping to smooth things over.
"We want parents to have their voices heard and we want to hear what is bothering them," Hains said.
The meeting will take place at 7 p.m. at the high school.
Copyright 2014 WBTV. All rights reserved.