Fallout continues after Patrick Cannon arrested, resigns as Charlotte mayor
Published: Mar. 28, 2014 at 3:09 AM EDT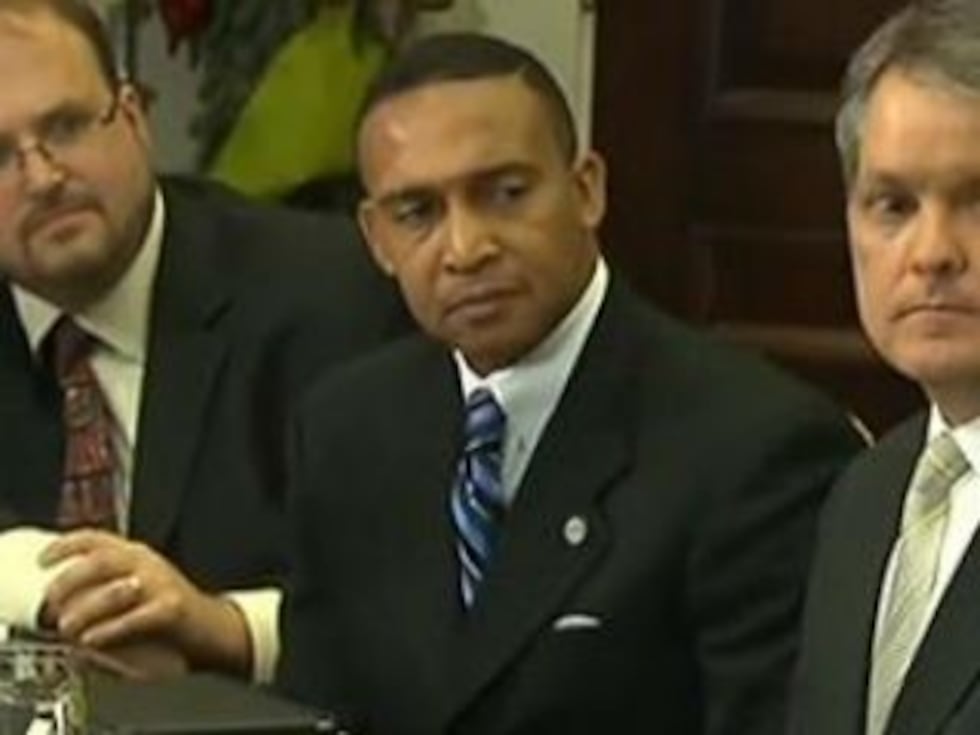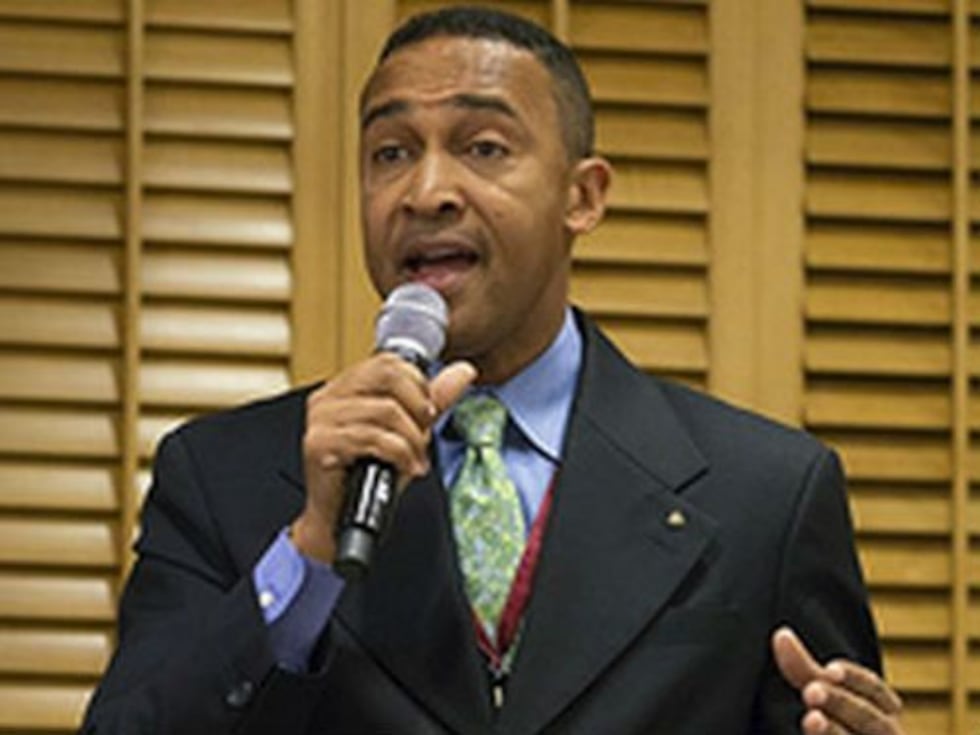 CHARLOTTE, NC (WBTV) - Charlotte mayor Patrick Cannon has resigned, effective immediately in letter to city manager and city attorney, according to the city manager's office.
The resignation comes hours after Cannon was arrested by the FBI on federal corruption charges.
"I hereby give notice of my resignation from the position of the Mayor of the City of Charlotte, effective immediately," the letter to city manager Ron Carlee and city attorney Bob Hagemann said.
"In light of the charges that have been brought against me, it is my judgment that the pendency of these charges will create too much of a distraction for the business of the City to go forward smoothly and without interruption."
"It is my hope that by my taking this action, the members of our City Council and the staff of the City will continue to move the City forward," he continued. "The City is fortunate to have officials and staff who are competent, loyal and committed to advancing the interests of all of our people."
"I regret that I have to take this action, but I believe that it is in the best interest of the City for me to do so," Cannon ended the resignation letter with.
According to a federal criminal complaint filed in U.S. District Court, Patrick DeAngelo Cannon was charged with theft and bribery concerning programs receiving federal funds, honest services wire fraud and extortion under color of official right.
According to court documents, during the course of a separate criminal investigation, the FBI received reliable information that Cannon, a Democrat, was potentially involved in illegal activities associated with his position as an elected official, and began an undercover investigation in or about August 2010.
Cannon was elected as Charlotte mayor in November 2013 and took office in December.
According to documents, Cannon allegedly solicited and accepted money bribes and things of value from undercover FBI agents, posing as commercial real estate developers and investors wishing to do business in Charlotte.
Cannon is accused of soliciting and accepting bribes and items of value in exchange for the use of his official position as Charlotte Mayor, Mayor Pro Tem and/or as a City Council Member.
On Thursday, the head of the Charlotte branch of the National Association for the Advancement of Colored People (NAACP) released a statement about Cannon's arrest.
"In lieu of recent events with our former Mayor, Patrick Cannon, we the Charlotte NAACP and others working in coalition with the NAACP respect the wishes of the Cannon Family to have some private time to sort through all that is happening," Rev. Kojo Nantambu said.
"We extend our fervent Prayers and Blessings upon the Cannon Family and the City of Charlotte as it slowly transitions through this ordeal."
Cannon is accused of accepted the bribes from the undercover FBI agents on five separate occasions.
According to the affidavit, during on meeting Cannon took $12,500 from undercover FBI agent and "place the money near his ear and fanned the bills."
The next day, during a phone conversation with the undercover agent, Cannon said that he looked good "in an orange necktie, but not an orange suit," according to the affidavit.
On the last occasion, on February 21, Cannon allegedly accepted leather briefcase with $20,000 in cash, while in the Mayor's office.
According to affidavit, Cannon accepted over $48,000 in cash, airline tickets, a hotel room, and use of a luxury apartment in exchange for the use of his official position.
"I am both saddened and angered because I have known Patrick and his family for over 30 years, but more than anything, my heart is broken for the City of Charlotte," said North Carolina Governor Pat McCrory.
"This is not the city that I know, served and love. This alleged behavior is inexcusable and cannot be tolerated."
Charlotte City Council released a statement about Cannon's arrest on Wednesday afternoon saying no one on the council knew about the investigation and learned of his arrest at the same time as the public.
"The City Council is deeply disappointed to learn of the Mayor's arrest. Our thoughts and prayers are with his family.  His arrest came as a complete surprise to the City Council and the City Manager," the statement read. "The first any of us learned about the investigation is when the FBI served a search warrant on the Mayor's Office at noon today."
Charlotte City Manager Ron Carlee said that he was the only member of the council to speak to Mayor Cannon and did not ask him to resign.
According to rules, Mayor Pro Tem Michael Barnes will take over immediate mayoral duties and preside over council meetings.
The council is slated to appoint a mayor to fulfill the remainder of the term, but no special council meeting has been called yet.
WEB EXTRA: Click here to read the full statement from Charlotte City Council
Several days before he was elected as mayor of Charlotte in 2013, then mayor Pro Tem Patrick Cannon, sat down with WBTV's Paul Cameron.
Cameron asked Cannon about taking $1,000 from Carolina Panthers' owner Jerry Richardson for his campaign and throwing his support towards a $87.5 million package for Richardson from the city.
Cannon recused himself from the vote itself, but acknowledge his support.
"Not at all," Cannon said when asked if he felt untoward about taking the money. "Largely in part because you know people all the time between developers, lawyers who come down before the city council - a lot of people who do business with the city - they will contribute."
"However, the one thing you have to have in the way of an elected official is somebody who will not be subservient to anybody who will give," he continued. "I let people know up front that [giving money] doesn't guarantee you anything in the terms of a vote from Patrick Cannon."
According to the affidavit, at one point before visiting President Barack Obama in December 2013, Cannon discussed his visit with the undercover agent and laid out his plans to pitch the Lynx Gold Line as a top priority for Charlotte.
Cannon had his initial appearance Tuesday and has been released on bond, pending indictment, according to the release.
The charge of theft and bribery concerning programs receiving federal funds carries a statutory maximum sentence of 10 years in prison and a $250,000 fine; the charge of honest services wire fraud carries a statutory maximum sentence of not more than 20 years in prison and a $1,000,000 fine; and the charge of extortion under color of official right carries a statutory maximum sentence of not more than 20 years in prison and a $250,000 fine.
The charges contained in the criminal complaint are allegations.
"I am in shock," Charlotte Mayor Pro tem Michael Barnes told WBTV's David Spunt on Wednesday after Cannon was arrested. "He's been a close friend for years."
Barnes said he will "let this go though the legal system."
"I'm devastated. This is a horrible day for Charlotte and [Cannon's] family" Democratic at-large council member Claire Fallon told WBTV.
"No one saw this coming," she continued. "I'm devastated for my city, the city I love."
After news of his arrest broke, the North Carolina Republican Party issued a statement.
"Patrick Cannon should immediately resign as mayor of Charlotte following his arrest by the FBI on public corruption charges. Accepting monetary bribes, as Mr. Cannon has allegedly done, is an egregious and unforgivable breach of the public's trust, and the taxpayers of Charlotte deserve much better. We hope the North Carolina Democratic Party will join us in calling on Patrick Cannon to step down."
Former council member James Mitchell served with Patrick Cannon and lost the Democratic primary to Cannon in his run for mayor.
"When I ran for mayor, it wasn't to run against Patrick Cannon, it was because I had ideas to make Charlotte a better city," Mitchell told WBTV. "It's important that Charlotte have leaders it can trust. I'm focused on running for Congress, and will watch as the judicial process unfolds."
Cannon's Republican opponent in last fall's mayoral race, Edwin Peacock, released a statement late Wednesday evening.
"This is a very sad day for our city. The people of Charlotte deserve nothing but the highest ethical behavior from our elected officials. The public trust has been shattered and it now must be restored."
Copyright 2014 WBTV. All rights reserved.