Federal grand jury to consider possible wrongdoing in coal ash spill
Published: Mar. 19, 2014 at 2:46 AM EDT
|
Updated: Apr. 17, 2014 at 10:08 PM EDT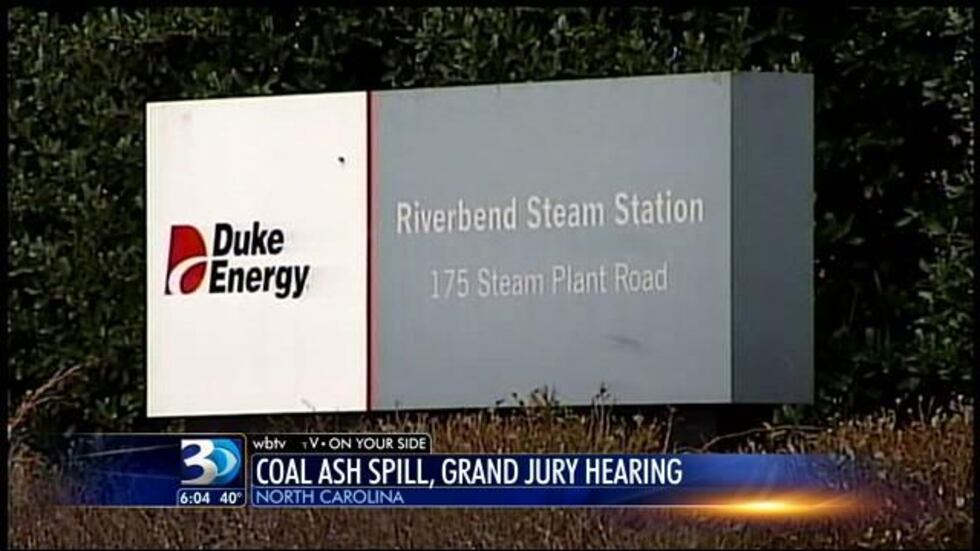 CHARLOTTE, NC (WBTV) - A federal grand jury convened in Raleigh as part of a criminal investigation triggered by the massive coal ash spill from Duke Energy.
That spill coated 70 miles of the Dan River with toxic sludge.
Prosecutors have issued at least 23 grand jury subpoenas to Duke Executives and state officials.
Duke Energy has apologized, plugged the pipe, and promised a clean-up. It was the third worst such spill in U-S history.
Grand jury hearings are private matters so what happens behind closed doors is supposed to remain quiet until the findings are released to the public.
However, that didn't stop a flurry of accusations outside the court house coming from environmental action groups.
Jim Warren heads up North Carolina Warn, and his organization has taken Duke to task over issues like the coal ash spill along the Dan River.
"Duke's control over state government has been quite pervasive," he said.
It's not just the utility company that's under microscope, but also two state agencies.
The North Carolina Department of Natural Resources and the State Utilities Commission are also on the hot seat.
State representative Beverly Earle has a stake in the hearings because Mountain Island Lake is in her district.
And not far from the waterway is the now closed River Bend steam plant, and visible remnants of coal ash.
She welcomes the grand jury hearings.
"We need to find out exactly what's going on, "Earle said." What the history has been. What the connections are and let the chips fall where they may."
Neither Duke nor the two state agencies have issued statements regarding the legal proceedings.
Meanwhile, the grand jury's work is expected to wrap up by the end of the week.
Copyright 2014 WBTV. All rights reserved.