Tega Cay homeowner arrested for burning his own home
Published: Oct. 22, 2013 at 2:55 PM EDT
|
Updated: Nov. 21, 2013 at 3:56 PM EST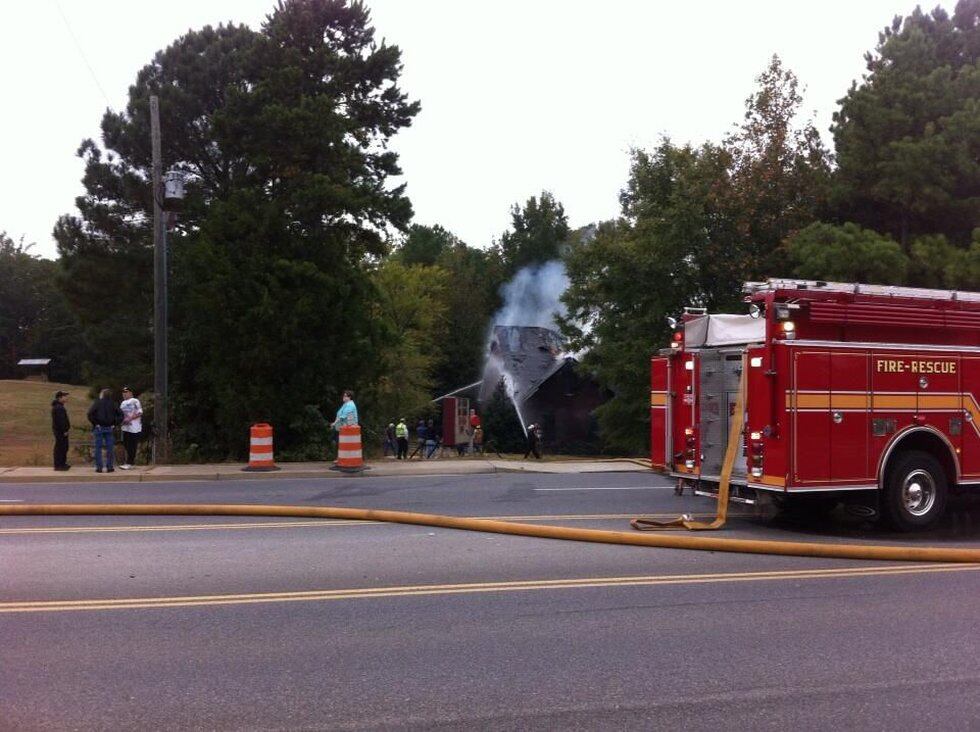 TEGA CAY, SC (WBTV) - Fire investigators charged Richard Fekete, 61, with arson and insurance fraud after evidence suggested to police that he set the fire that burned his Tega Cay home on October 22.
Firefighters in York County say loud explosions were heard from a home that caught fire near Tega Cay on Tuesday October 22.
Crews were called to the 1900 block of Gold Hill Road around 10:30 a.m. Tuesday morning to the report of a house fire.
WBTV crews on the scene say flames broke through the roof of the single two-story home and smoke could be seen from about a mile away.
Firefighters at the scene say the garage of the home was fully involved when they got to the scene. It took firefighters about an hour to control the fire.
There were a few explosions that blew the back doors and windows out, according to firefighters.
Neighbors and the pastor of Tega Cay Baptist Church, Brad Ferguson, say they heard a boom as well. The church is located across the street from the home.
"We heard a huge boom," the pastor said. "And it shook the building. Very noticeable, make you stop and look a notice what that was."
Ferguson then went outside to see what was going on.
"Saw lots of flames," Ferguson said. "Probably 20 feet high- swirling like a tornado. People were all over the place. The smoke filled the streets. You couldn't see too far down the street because it was so thick. Debris was even in the air, ashes falling down.
Investigators are working well into the night to determine what happened.  A spokesman from the York County Sheriff's Office tells WBTV so far the fire looks suspicious.  Investigators should share more information on Wednesday.
Friends say the home belonged to Richard Fekete. They say Fekete lived there for about nine years and had the home up for sale for about a year.
"He's a pretty sad guy right now," Friend Mike Distaso said. "He's pretty disappointed, trying to gather his thoughts, trying to get his stuff together. What else could he do."
Friends say the home was insured and say they will be with Fekete as he deals with his loss.
"He'll never get it all back," Friend Dale Harbac said. "But we are thankful Richard is still here with us."
Copyright 2013 WBTV. All rights reserved.