Investigators: Finances may have played major role in Erica Parsons' disappearance
Published: Oct. 16, 2013 at 8:12 PM EDT
|
Updated: Nov. 15, 2013 at 9:12 PM EST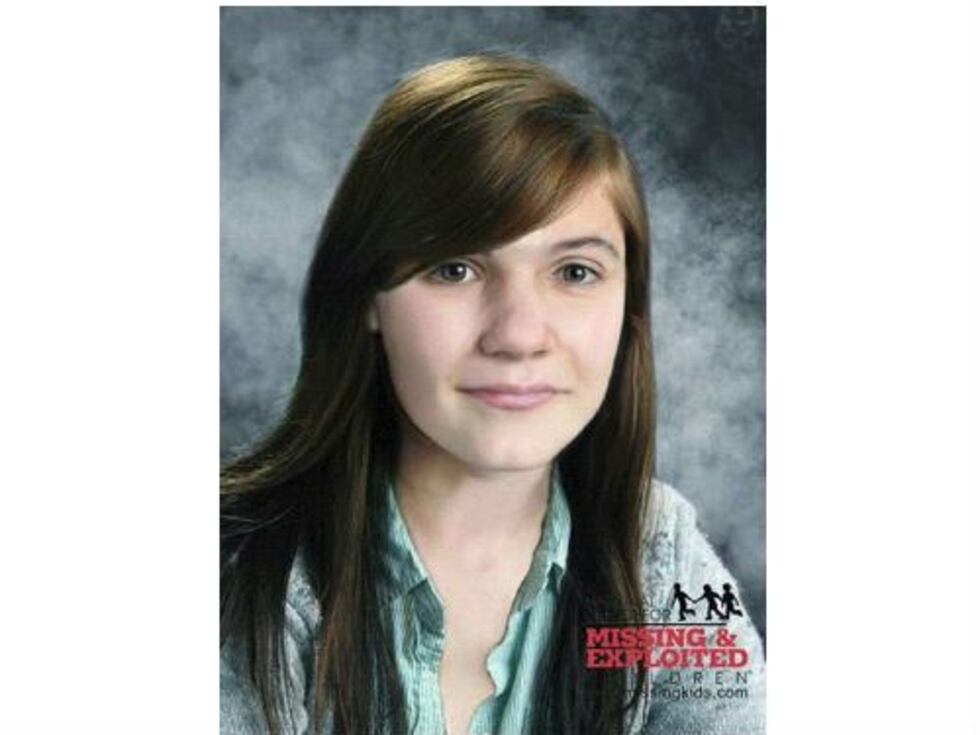 SALISBURY, NC (WBTV) - It's all about the money.  At least that's what investigators are still working to establish in the case of a Rowan County teenager who has been missing since November of 2011.
 
Sources close to the investigation into the disappearance of 15-year-old Erica Lynn Parsons have told WBTV that among the charges they are looking at in the case would be obtaining property by false pretenses.  Those charges could be brought against Erica's adoptive parents, Sandy and Casey Parsons.
The financial dealings of the Parsons came into the investigation at the earliest stage.
 
When Erica's adoptive brother James Parsons first reported Erica missing in July, he told investigators that Sandy and Casey continued to receive checks from the state of North Carolina.  The checks amounted to a little over $600 per month.
 
The Parsons attorney, Carlyle Sherrill, admitted that his clients did receive the checks, but said that they had a right to since they were the legal caregivers for Erica Parsons.
 
But when the home along Miller Chapel Road in Salisbury was searched by investigators on August 14, they "failed to locate any evidence of Erica Parsons still living here or any evidence that her room or personal living area still remained in the home."
 
They further concluded that "Sandy and Casey Parsons knew Erica would not be returning."  In addition, according to an SBI search warrant, "Casey Stone Parsons and Sandy Parsons, Sr., stated Erica was adopted and that they received financial aid after Erica left their custody in 2011."
 
There is also a history to consider when it comes to financial matters and the Parsons.
 
Amy Miller, a Michigan woman, says she hired Casey Parsons to carry her child August 2001.
 
"I just know how manipulating they are. I know what they put my family through which was just pure hell," Miller told WBTV.
 
Miller said she and Casey Parsons met online in 2001. She claims Casey advertised as a surrogate mother.
 
"She just seemed like the perfect person to carry our baby," Miller said.
 
Miller and her husband contacted the Parsons and the two women met face to face for the first time. Miller says Casey Parsons mentioned then 3-year-old Erica Parsons often.
 
"She came to my house. Her and her son, Jamie, stayed for 3 weeks. We got the positive pregnancy. She went back and called me at 6 weeks to tell me that she had miscarried," Miller said.
 
It turns out, Casey Parsons did not have a miscarriage with Miller's unborn son. Miller said she tried for 5 months to find Casey, and it wasn't easy. Miller was finally able to get her son and take him home. She has the DNA test to prove he is hers.
 
Miller told the Salisbury Post that she found out that the Parsons were taking money from two other couples who wanted to buy the baby.
 
WBTV spoke with Casey Parsons on the phone following the Miller interview. Parsons says a contract the two families signed prohibits her from making a comment about the case.
 
Three years later, according to court records, Sandy and Casey Parsons took Erica, then 6 years old, to live with another family member.  That family member told investigators "they took custody of Erica for about 8 months after Casey Parsons called them and said she could not stand to look at Erica."
In addition, according to court documents, "after about 8 months Casey Stone Parsons resumed custody of Erica and said that she was afraid that the Department of Social Services would find out that she did not have her and she was still getting money for her."  At that time Erica did return to the home of Sandy and Casey Parsons.
 
As the current investigation continued, on August 12, 2013, the SBI learned from BB&T on Jake Alexander Boulevard in Salisbury that Casey and Sandy Parsons had accounts at the bank that included recent activity.  The FBI also found records through the PayPal accounts of Sandy and Casey Parsons that they had financial accounts with SunTrust Bank on W. Innes Street, Salisbury,  Wells Fargo on S. Main Street in Salisbury, and Bank of America on W. Innes Street, Salisbury.
 
The SBI believes that "the continued desire to utilize the funds, proceeds, or financial assistance intended for the care and benefit of Erica Lynn Parsons resulted in the delay or outright denial to report Erica Lynn Parsons missing in a timely or reasonable time frame."  The SBI concluded that "this institutes probable cause to believe a crime, obtaining property by false pretenses, has occurred."
 
The search warrant then stated that the SBI would gather all financial records going back five years, including signature cards, statements, ledger cards, records of withdrawals and deposits, all checks, drafts, money orders and cashier's checks, copies of deposit tickets, bank statements, canceled checks, mutual funds, IRA accounts, documents for loan accounts, credit card account statements, and wire transfers from each of the banks listed.
 
Financial records were also seized during the home search in August.  A list of seized inventory includes a Wells Fargo deposit slip, a Wells Fargo check and withdrawal slip for Shirley B. Parsons, (the daughter of Casey Parsons) and several other items that could have dealt with financial records.
 
How Sandy and Casey Parsons earned an income then, as well as now, is not clear.  A now defunct website for Parsons Kennel until recently advertised dogs and hedgehogs for sale.  A statement on the site described the kennel as family operated and said that the animals lived in the house with the Parsons instead of in cages.
 
Sandy Parsons told WBTV that he had worked as a butcher at a Food Lion in Spencer.  When knives wrapped in plastic were found during one of the property searches, Parsons told WBTV that they were his and that they were the kind of thing any butcher would possess.
 
As of now, all of the financial records and documents seized from the house, a storage shed, and the various banks, are being processed by the FBI.  The Rowan Sheriff's Office has stated that investigators have continued to diligently work on the case to try and determine what happened to Erica Parsons, and they continue to believe that the money trail will lead to a resolution.
 
They point out also that there is one other significant dollar value assigned to the case right now; a combined reward of $15,000 for any information on the disappearance or whereabouts of Erica Parsons.  Anyone with information is asked to call the Rowan Sheriff's Office at 704-216-8700.
Copyright 2013 WBTV. All rights reserved.