Adoptive parents of missing teen headed to New Orleans, hope to find answers
Published: Oct. 8, 2013 at 5:59 PM EDT
|
Updated: Nov. 7, 2013 at 6:59 PM EST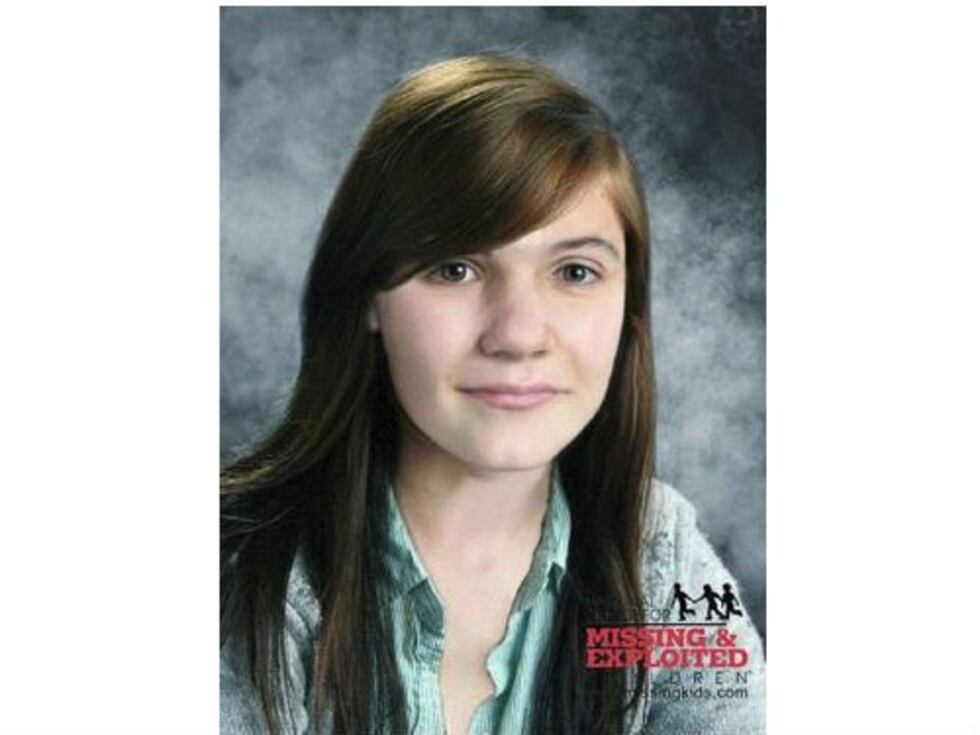 SALISBURY, NC (WBTV) - The adoptive parents of missing Rowan County teenager Erica Parsons are heading out on a trip to the New Orleans area, and they hope it will end with them finding Erica.
Casey Parsons talked to WBTV's Coleen Harry by phone on Tuesday.  Harry was the first reporter to speak with the Parsons after was initially reported missing more than two months ago.  At that time, Parsons reiterated the story she told detectives; that she and her husband Sandy took Erica to meet with a woman named "Nan" at a restaurant in Mooresville in late 2011.  They said they believed Nan was Erica's maternal grandmother, and they say that ended up being the last they saw or heard of 15 year old Erica.
Erica's adoptive brother reported her missing and told investigators that Casey and Sandy killed the girl and buried her in the back yard of the family home at 218 Miller Chapel Road in Salisbury.
Since then, investigators from the Rowan County Sheriff's Office and the FBI have said they believe foul play was involved in Erica's disappearance.  An extensive of the house and property at Miller Chapel Road was carried out, as well as the search of a red barn on the land owned by Sandy Parson's father.  In addition, a consent search was carried out at the Parsons former home in Rockwell.
So far, no one has been charged in the case, and there has still been no sign of Erica Parsons, despite national media appeals on Dr. Phil and headline News, as well as a number of billboards placed in the Charlotte area that featured an age enhanced picture of what Erica might look like now at age 15.
"We're just going around to the area where I know that Carolyn lived," Parsons told Harry, referring to Carolyn Parsons, the biological mother of Erica.  "The last little questions that we had in the little interview we had with the FBI, we were under the impression that Carolyn just knows more that she's coming forth with and saying and there's a little bit, of course, Carolyn is the one that led me to Nan, well, led Nan to us, and Nan knew all my information and the one common factor is Carolyn."
In recent weeks Carlyle Sherrill, the attorney for Casey and Sandy, has said that Carolyn Parsons is the "key" to solving this mystery.  Casey Parsons has also repeated those words recently.
"So we, I think there's a lot of answers laying with Carolyn and she's in new Orleans and I am hoping for the best and I'm hoping I go down there and even see Erica.  I'm hoping that we find her and if not find her, that I find this lady that calls herself Nan," Parsons said.
Coleen Harry asked Parsons if she had a chance to speak with Carolyn Parsons when Parsons was in Rowan County for several weeks.
"I didn't talk to her face to face," Casey replied.  "I talked to her like fifty times on the phone, um, right before she come up from New Orleans up here, I talked to her several, several times on the phone, lengthy conversations, where she even admitted she knew Strawberry, she knew Kelly, she has a letter admitting that she knows Nan, so and if she's the one who led Nan to me, so Carolyn has to know who this lady is.  She might not know her by Nan because I think that's a fake name, but Carolyn knows who the lady is and there has to be something there."
Strawberry and Kelly are the names of two other people who Casey says were with Nan when they dropped Erica off at the Mooresville restaurant.
Harry asked Parsons where they would be going to try and find Erica
"She's in the New Orleans area, that's all I can really say," Parsons answered.  "The very first week in August she let me know where she lived and where she works, so I know approximately where everything is at."
Asked if they would be trying to see Carolyn face to face this time, Casey Parsons said that was possible, but then added there was something else.
"And Erica too," Parsons said.  "My whole goal is Erica, I, honest, that would be the best case scenario is I go there and there's  Erica.  That's my hope, it would end everything, it would just make everything just get better.  I mean there is no way that could be go wrong at that point, everything has to be stopped."
"I do not know if they have searched that house, or that area that she's living with her boyfriend at," Parsons added.  "She's living with her boyfriend and his family down there.  I've never met this man because she changes boyfriends all the time so I'm not sure which boyfriend this one is.  The FBI told me and my husband that they haven't, the one working on the case here have not actually went down there, but there is an FBI division that has come and questioned Carolyn.  I don't know if they've come to the house or if Carolyn has come to the division herself and been questioned.  My goal is I want to go to that house, I want to go into that area that Carolyn's at, maybe I can see this lady that  called herself Nan.  Maybe if Carolyn know her, she's somewhere around Carolyn."
Law enforcement has yet to comment on any specific points in the case as it has gone forward.  The most recent press release from the sheriff's office was to say that investigators were working diligently on the case.
Anyone with any information of the disappearance or whereabouts of Erica Parsons is asked to contact the Rowan Sheriff's Office at 704-216-8700.
Copyright 2013 WBTV. All rights reserved.