Dad gets life in prison for fatally beating toddler son
Published: Feb. 26, 2013 at 9:06 PM EST
|
Updated: Apr. 13, 2013 at 10:42 PM EDT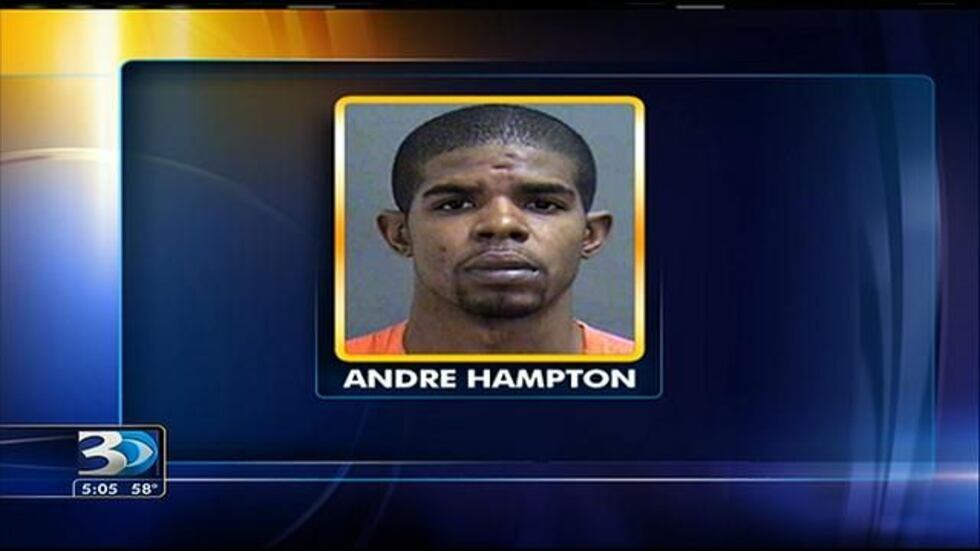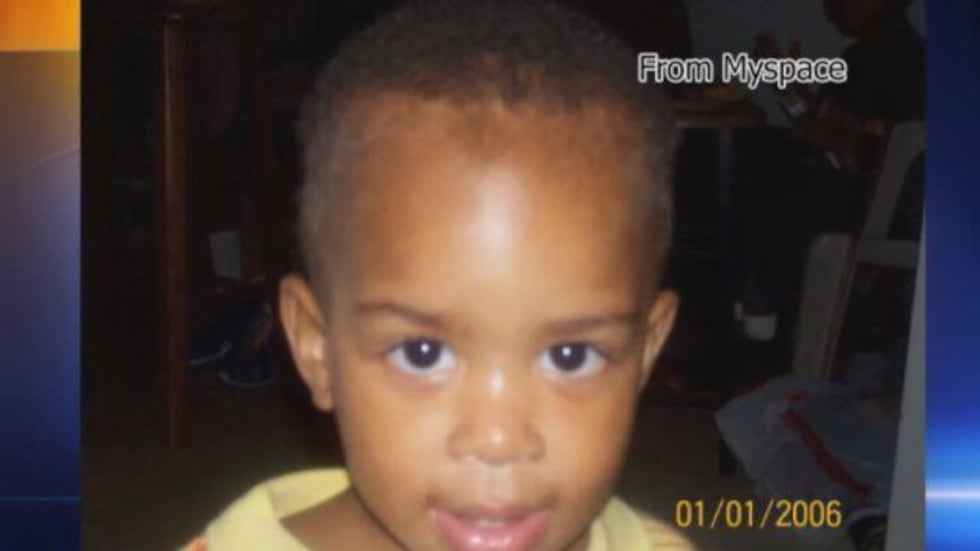 CHARLOTTE, NC (WBTV) - Andre Hampton will spend the rest of his life behind bars, with no chance of parole, for beating his son to death.
Jurors came down with the sentence shortly after 11:30 a.m. Tuesday, on day four of deliberations.
After the sentence was read, a crying Hampton said, "I'm sorry for my actions, for the death of my son. If I could bring him back, I would…I wish you would have had a chance to meet him. No words for how sorry I am. I loved him."
Hampton then thanked the jury.
WBTV's crew in the courtroom said it was very tense and some jurors cried.
The judge commended the jurors for their service and said "Plenty of people have spoken for this defendant, but too few spoke of Elijah. Elijah Burger should not have died."
The jurors chose not to speak to the media as they left the courtroom.
"I don't think anything would've been justice enough for Elijah, but this certainly does keep other children safe and it is a penalty for this defendant and it's an awful harsh penalty," said Prosecutor Bill Stetzer.
Hampton's family also did not speak as they left the courtroom but Hampton's attorney did.
"The jury verdict speaks with compassion, with humility, the jury's verdict speaks with life and we're very, very grateful," said Defense Attorney Norman Butler.
Judge Forest Bridges afterwards said that Elijah should not have died and should not have been tortured, and that the jury was tortured by having to decide the fate of whether Andre Hampton lived or died.
He commended them for what he called - outstanding service.
In a note late Monday afternoon, jurors told the judge they were making progress but wanted to recess until Tuesday morning.
The judge brought the jury back to the courtroom and asked if indeed they were making progress and felt like another day would bring them closer to a decision. Numerous jurors nodded their heads yes. He then allowed them to go home for the day.
Tuesday morning, the defense made a motion for a mistrial, concerned jurors were not making progress. The judge denied that motion.
More than a week ago, the jury found 27-year-old Andre Hampton guilty of first-degree murder by torture, first-degree felony murder, and two counts of child abuse.
Hampton's 23-month-old son Elijah Burger was found inside an extended stay motel where the family was staying in 2008. Hampton beat Elijah over a two-day period until the toddler died.
In court Friday, a juror said she had an issue going forward. The defense moved for a mistrial, claiming the juror's state of mind could be detrimental to the case.
The judge denied the motion for a mistrial and said the juror was having some difficulty focusing on the case because of personal issues at home. The judge also said it's not unusual for jurors to have issues in this phase and denied a motion for the defense to question the juror.
In a final argument to the jury Thursday, prosecutor Bill Stetzer laid out his case for why Hampton should be sentenced to death for killing his son.
"On one end of the scale you have a dead baby, on the other end you have a bunch of excuses," Stetzer said. He then showed a picture of Elijah, and detailed how Hampton repeatedly beat and tortured the toddler over two days in 2008… until he lost consciousness and died.
Hampton listened silently and kept his down.
The defense then gave their argument - a last plea to the jury to save the 27-year-old's life.
Defense attorney Norman Butler relied heavily on Wednesday's testimony by Elijah's mother, Lashinna Burger. She testified to forgiving Hampton.
Butler said "Ms. Burger is the ultimate example of forgiveness. If Ms. Burger says she forgives Mr. Hampton, I would ask that you do the same."
Butler asked jurors to not to seek vengeance, but to seek justice.  He added, if Hampton lives, "He can tell the next generation, don't be like me. Don't beat your children because you can kill them and regret it for the rest of your life like me. "
Elijah's mother Lashinna Burger spoke in court Wednesday during sentencing. She said she does not hate Hampton – she forgives him.
"At that time it killed me, but I found peace within myself. I'm okay. I forgive him," said Burger.
During cross-examination, prosecutors pointed out the couple's rocky relationship. Burger admitted to repeatedly forgiving Hampton after he assaulted her multiple times. Assistant District Attorney Bill Bunting also brought up Burger's statement to police after the murder.
Closing arguments in the sentencing phase will begin Thursday. The jury will choose between life in prison without parole or the death penalty.
She told investigators she saw more bruises on Elijah than she could count, but was too scared to report it for fear of what Hampton would do.
In court Monday, the Mecklenburg County Medical Examiner testified he had done autopsies on 200 kids, and if all of those injuries were added up – it still wouldn't add up to what happened to Elijah. The ME said Elijah suffered tremendous pain.
Homicide Detective Gary McFadden also testified Monday. He took pictures of Elijah at the hospital and talked about the severity of Elijah's injuries. Elijah had lash marks on his back, bruises on his head, mouth, gums, palms, hands, and knuckles, bottom of his feet, butt, back, and face.
Detective McFadden said some of the doctors and nurses were so upset by the injuries, they had to leave the room.
The Defense is putting up witnesses Monday afternoon with deliberations to follow.
During closing arguments last week, Defense Attorney Norman Butler said Hampton's intent was not to commit torture. He also reiterated Hampton's history of being abused.
Butler said, "Did Mr. Hampton love Elijah? He told you he did. He said he (Elijah) was the best thing that ever happened to him."
The Defense also said Hampton testified because he wanted the truth to be known. Butler said Hampton got caught up in trying to make his son strong, to make him eat.
"On the day in question was he out of control? Sure. But is that really torture?"
Butler said Hampton "reacted like he was taught" and said there was no proof Hampton intended to kill Elijah.
ADA Bill Bunting made his closing as well Tuesday morning.
Bunting started swinging a belt, and hit the table with it a couple of times. He then said "he (Hampton) says 30 of those."
Bunting pointed at Hampton and said, "he put a pillow over his (Elijah's) mouth to muffle his screams."
Then Bunting said Elijah tried to crawl away, tried to hide under a table to "escape this man's torture".
Bunting showed before and after photos and said "my jobs is to try to make you understand how you go from the child on the left to the child on the right"… "He (Hampton) admitted what he couldn't deny."
"We can't begin to understand the hell Elijah went through that day."
During the defense presentation Monday, Hampton admitted to beating Elijah because he wouldn't eat.
On the stand, Hampton said, "He was underweight, I thought I was doing the right thing…I just wanted the best for him I should say."
Hampton said when he beat Elijah, the toddler didn't cry so he hit him again. To the prosecuting attorney, Hampton admitted he intentionally hit Elijah with a belt, toothbrush, and hairbrush. He also admitted Elijah cried so loud that he put a pillow over his mouth to keep the neighbors from hearing.
Hampton told the prosecutor he was stressed and worried he couldn't provide for Elijah. He said he didn't have enough money or time to sleep.
Prosecutor Bill Bunting: "You had money to buy beer, cigarettes, and weed didn't you Mr. Hampton?"
"Yes sir," Hampton answered.
Bunting asked Hampton if he cried when he hit Elijah. Hampton responded "no sir".
He said he should have thought twice, "I didn't think, I just reacted. I don't know what came over me."
Hampton said Elijah was everything he wanted to be, he choked up on the stand as he described his child as a "good kid, a good kid".
The defense attorney asked Hampton, "When Elijah was born, how did you feel?"
Hampton responded Elijah was "like a dream come true".
Hampton's twin brother and younger sister also took the stand. The two testified to beatings by their mother and their mother's boyfriends during their childhood. An expert witness says Hampton suffers from anxiety, depression and a form of PTSD.
In court Thursday (February 28), Elijah's 10-year-old half-sister took the stand. She described witnessing Hampton beat her little brother with a belt "hard".
The girl was calm, but appeared uncomfortable at times and mostly answered yes or no questions. She smiled and answered "yes" when prosecutors asked if Elijah was a good baby brother.
Prosecutors also played the hour-long taped interview she gave police when she was 6 years old.
She told detectives that Hampton beat Elijah on his feet and body with a belt and used a toothbrush to hit his knuckles. She said Hampton made them both hold a "push up position" for long periods of time.
She said Hampton then put Elijah in the bathtub.
"He was floating and he had to sit down in the water, something was wrong with his eye...he didn't blink. Andre said 'stop drinking the water!'" she said on the videotape.
The defense did not ask her any questions during cross-examination.
Jurors also viewed autopsy pictures of Elijah that showed black and blue marks over his entire body, including his face, feet, back and hands. The pictures also show strap marks on his body.
Hampton would not look at the pictures in court and broke down in tears and shouted out "I'm sorry, oh my goodness, I'm sorry."
On Wednesday, jurors watched more of Hampton's interview with CMPD homicide detective Bill Ward.
During the interview, Hampton says he beat Elijah with a belt and hairbrush because he wouldn't eat his soup. He later says he put Elijah in the bathtub to sooth him, and noticed the child couldn't stand. He says he then laid him on the floor and saw the child was having trouble breathing. Hampton says he tried performing CPR, before asking Elijah's 6 year old sister to call 911.
Seven jurors cried when they saw pictures of Elijah's badly bruised body.
Prosecutors say he was beaten from head to toe. Defense attorneys acknowledge Hampton hit the child, but say he was also a victim of child abuse. They pointed out a portion of the interview where Hampton asked how Elijah was doing.
Last week, jurors heard from the prosecution and defense, as well as several witnesses.
First, Assistant District Attorney Bill Stetzer told jurors Hampton beat Elijah with a belt and hairbrush in 2008. He went on to describe the boy's injuries.
Hampton's defense then said that he was physically and mentally abused as a child, and that he was beaten with belts and radiator hoses.
The first witness, a CMPD Officer who responded to the call in 2008, said Elijah was covered in half-dollar sized bruises when officials arrived.
The second witness, from the Charlotte Fire Department, said that Elijah's 6-year-old sister was hiding under a table when they arrived, and looked "absolutely terrified." The girl was also said to have made the 911 call saying something was wrong with her brother.
One Homicide Detective who took the stand got choked up talking about the case. He said Hampton admitted to hitting the toddler 30 to 40 times with a belt, and 60 times with a toothbrush on his hands.
On February 11, Hampton's attorneys, Norman Butler and Joe Von Kallist, filed several pre-trial motions to limit evidence and chart the course of the trial. Judge Forrest Bridges agreed with the defense team to limit some of the photographs showing Elijah's body, for fear of playing on the jurors' emotions.
Copyright 2013 WBTV. All rights reserved.