65 years in business and still going strong
Published: Nov. 5, 2012 at 10:28 PM EST
|
Updated: Nov. 5, 2012 at 11:34 PM EST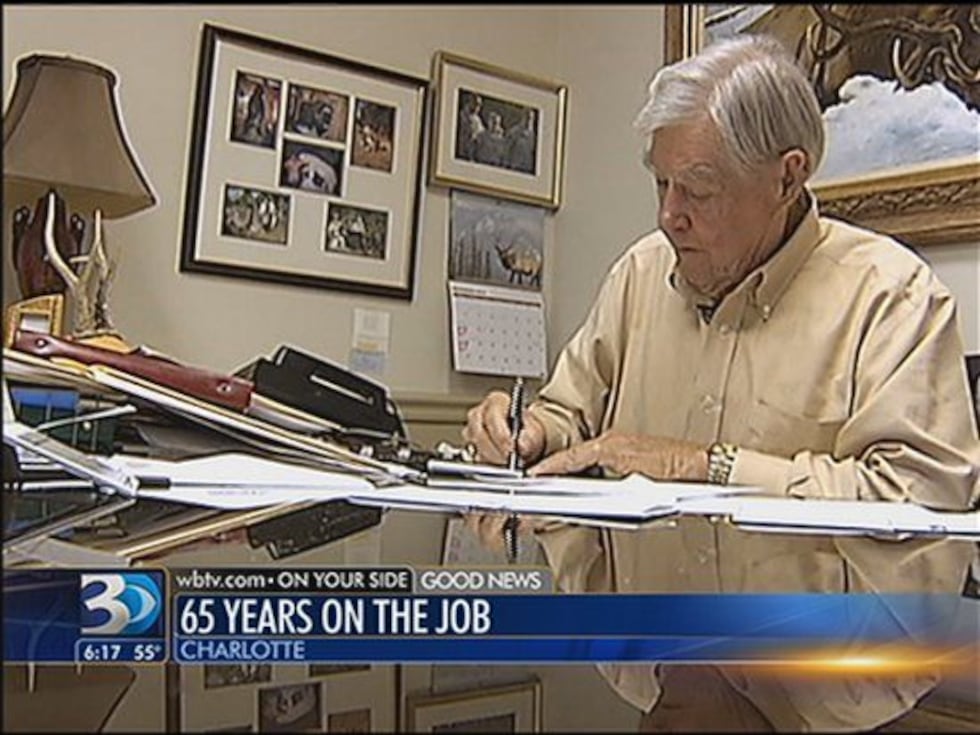 CHARLOTTE, NC (WBTV) - When Coffey and Thompson first opened their doors in 1946, Paul Thompson was a 20-year-old World War II veteran who decided on a whim to open up a small frame shop with partner William Coffey.
65 years later and the city has grown a lot since then. So has Paul Thompson's little gallery. No longer just a little frame shop in Uptown Charlotte, the store now hosts some of the most famous artists in the world.
"We still do framing and restoration work, conservation framings. We're still involved in all of it, it's been a joy all these years," said Thompson.
The store also contributes time and efforts to fundraising for various outdoor groups and foundations in Charlotte. A point of pride for Thompson, as is his legacy in customer service.
"To do things for them that they're so pleased with and to see the joy in their face when they come in to pick up something that's been worked on. That's rewarding to me, and I'm grateful for that," said Thompson.
Coffey and Thompson is now located on Morehead Street just across from South Tryon.
Copyright 2012 WBTV. All rights reserved.