Lawsuit: Child porn victim was abused, filmed at elementary school
Published: Oct. 23, 2012 at 12:07 AM EDT
|
Updated: May. 15, 2013 at 8:08 PM EDT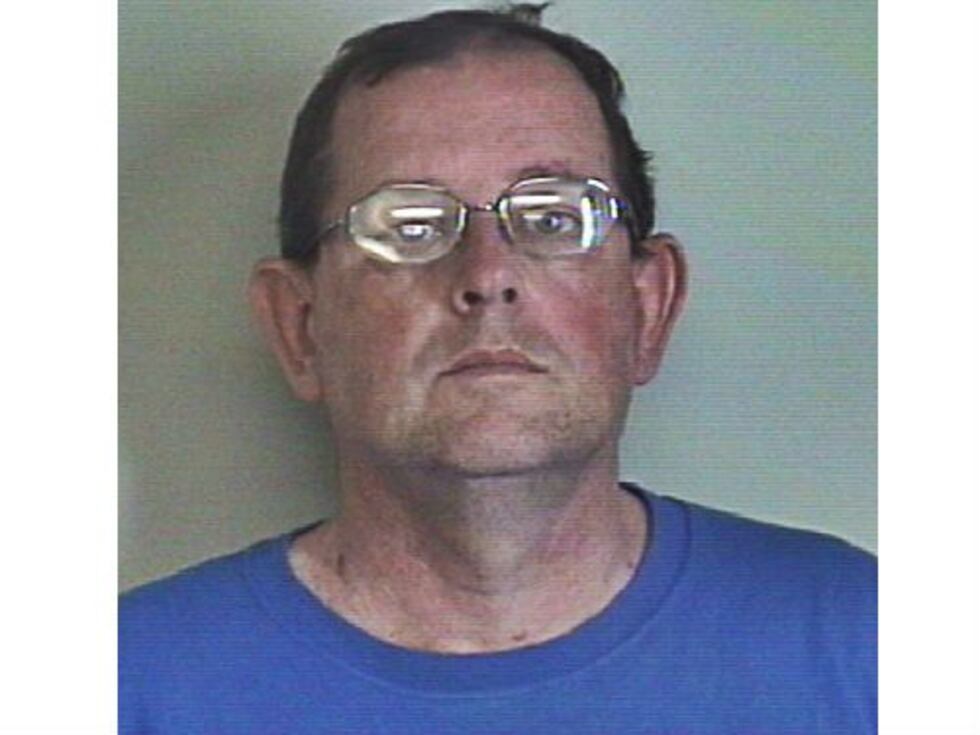 BURKE COUNTY, NC (WBTV) - The family of a young girl, who was the victim of child porn when her 3rd grade teacher abused and filmed her, has filed a lawsuit against her abuser, the school district and the school's guidance counselor.
According to the lawsuit, the then 8-year-old victim, who is only referenced as "Jane Doe," says that she went to school officials while her teacher was abusing her and was dismissed.
The 14 count, 36-page lawsuit was filed in U.S. District Court in Asheville, North Carolina on Monday.
Fifty-four-year-old Michael Andrew Alexander, a 3rd grade teacher at Hildebran Elementary School, was nabbed as part of an international child porn ring that was broken up in Spain in mid-June.
Alexander pleaded guilty to three counts of felony first degree sex offense with a child and three felony counts of indecent liberties with a child as part of a plea deal in the case.
He was sentenced to 49.5 years behind bars.
Investigators discovered some videos which involved young girls wearing Hildebran Elementary t-shirts, during the child porn ring bust. The videos were then traced to Alexander, who was a teacher at the school for seven years.
In the lawsuit, the victim claims that Alexander was "allowed to excuse young girls from other class and school activities and keep them with him long enough to engage in sex with them."
The suit claims it was during this time that he created and later distributed videos of the incidents online.
The lawsuit claims these sexual abuses took place at Hildebran Elementary and that school computers were used to "upload, download, copy and distribute sexually deviant images of the children to a worldwide audience of sexual degenerate and child-pornography enterprises."
The school's guidance counselor, Linda Bradshaw, is named in the lawsuit as well.
The victim claims that she went to Bradshaw and was scolded and dismissed.
"Bradshaw scolded Jane Doe to 'stop lying' and commanded her to go back to Alexander's class."
The suit claims that by not reporting the incident, Bradshaw violated multiple school district rules, along with federal and state laws.
After telling Bradshaw about the abuse, "Jane Doe" continued to be sexually abused and filmed by Alexander at the school, the lawsuit states.
Ten other people, listed as John Roes 1-10, are named on the lawsuit as employed by, or associated with, the Burke County Public Schools. The suit claims that all ten of these people knew about Alexander's "misconduct and disregarded their duties" to report the incidents.
Schools Superintendant Larry Putnam said Tuesday he finds the allegations tough to accept.
"All of our people are trained to report any suspicion of child abuse," he said.  "It's hard fro men to believe ten or eleven people know of this and no one report anything." Putnam said his office will investigate to be sure no policy was broken.
 
The attorney filing the lawsuit on behalf of the eight year old told WBTV news on Tuesday that he could not comment on evidence that shows people knew yet did not report abuse.
Douglas Fierberg said, in fact, he has not spoken with the school counselor and has not seen the investigating files that detail what Detectives uncovered during the investigation of the abuse in June.
Fierberg added that putting the term "John Roes" in the lawsuit, referring to other unnamed people who failed to report knowledge of abuse, did not mean that actually happened. "We added the John Roes in the lawsuit in case we come across evidence of that and then we can add a name to the lawsuit." Fierberg added "We do not know if there is one, if there is eleven or there may be none."
 
Sheriff's investigators who looked into the case in the beginning said they found no indication of anyone not reporting the abuse as soon as they heard about it.
According to the lawsuit, Alexander was Jane Doe's 3rd grade teacher and repeatedly sexually abused her at school.
(Warning: The following information is gruesome and could be too graphic for some readers)
The lawsuit claims that Alexander ejaculated into Jane Doe's boots and filmed her walking around in her "seamen legs."
He also mixed his semen with grape juice and filmed Jane Doe drinking his "pirate juice" and "truth serum," the suit claims. She was also told to wear dresses and high-heeled boots to school so he "could make suggestive and sexually deviant movies and photographs of her.
In court it was revealed that Alexander had a fetish for children wearing high leather boots.  He reportedly made videos, that did not include sex, with children in boots and sent the images overseas in exchange for child porn.
Alexander filmed Jane Doe performing sex acts on him and threatened to "come to her house and kill her and her family" if she ever told anyone about what he was doing, the lawsuit claims.
That threat caused Jane Doe to be unable to sleep, the lawsuit claims, and she would often barricade her doors and windows with furniture.
Alexander was employed with the school district for 12 years, teaching at Glen Alpine Elementary, before moving to Hildebran Elementary School as a drama teacher seven years ago.
The lawsuit claims there were "as many as 50 victims" of Alexander's crimes during his time in Burke County and they believe he had victims in McDowell County, where he worked before 2001.
The lawsuit claims that the School Board refused to offer Jane Doe any type of counseling or assistance after the facts surrounding Alexander and Doe's involvement in the international child porn ring.
"Jane Doe has been severely traumatized by the physical, psychological, and sexual abuse," the suit claims. "She has been diagnosed with post-traumatic stress disorder and has been afraid to go to sleep."
She is currently undergoing therapy for her injuries.
Jane Doe is represented by Washington, DC attorneys Douglas Fierberg and Peter Grenier.
Raleigh attorney, Robert M. Tatum, is co-counsel.  Tatum has been successful in numerous federal and state suits involving sexual abuse of students.
"Jane Doe and dozens of others suffered horrific mistreatment in school. When she reached out to officials for help, she was accused of lying and sent back into the abuser's classroom," Fierberg stated.
"The deliberate indifference to Jane and other children cannot ever be tolerated or repeated by teachers and officials responsible for our children."
Attorneys hope the lawsuit sends a message to schools and adults entrusted with children's safety that they "will be held accountable if they refuse to protect children from such atrocities."