New state program keeping new teachers on the job
Published: Sep. 12, 2012 at 9:32 PM EDT
|
Updated: Oct. 12, 2012 at 9:33 PM EDT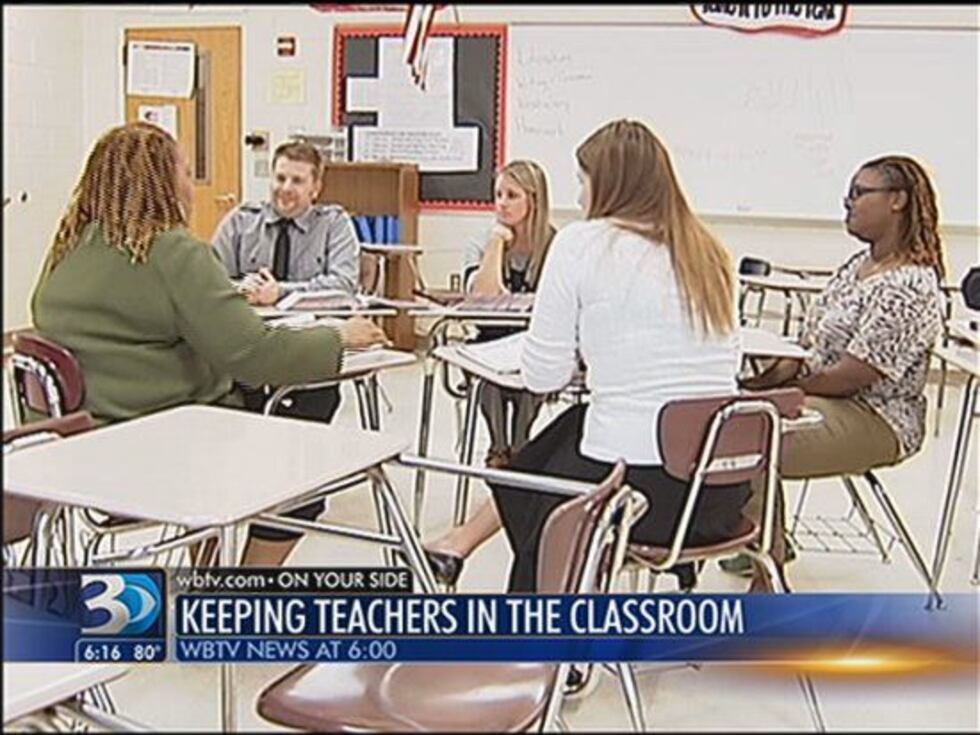 CHARLOTTE, NC (WBTV) - North Carolina state lawmakers are thinking about teacher retention. That's why they are using "Race to the Top" federal dollars to fund a program to keep teachers on the job. Studies show about 50% of new teachers call it quits within five years.
The program is called NC New Teacher Support program. It is housed at the University of North Carolina - Charlotte (UNCC). It is also housed at three other colleges in NC.
Here's how it works - experienced coaches travel to schools that are low performing and supports teachers. In our area teachers at West Mecklenburg High School, Martin Luther King Middle, Reid Park Elementary, and Sedgefield Elementary participate in the program. UNCC also travels to Anson County, Rowan - Salisbury and Hickory City Schools to help teachers. The program administrator, Amanda Macon, claims this program is important.
"Teachers begin to get their best performance out of their students in years four and five," Macon said. "So if we are losing teachers after year one and two, they haven't maximized their potential."
Teachers who participate in the program believe it makes the difference. Angela Mitchell is a second year teacher in Charlotte - Mecklenburg school (CMS) district. .
"That support gives me more confidence in the classroom," Mitchell said. "They come in. They look at my lesson plan. They look at how I am teaching. They come in and critique and let me know what I am doing right what I may need to improve upon."
More than 100 teachers are in the program at UNCC. It is in its second year and the program has only lost one teacher. Macon says this program will help boost academic achievement.
"If teachers are happy in their classrooms," Macon said. "Then they are going to work harder and they are going to do creative things. They are going to keep students' attention."
It takes about $400,000 a year to run the program. Funds run out in 2014. State officials and UNCC are looking for grants and other monies to keep the program alive.