Fire at NC Music Factory ruled accidental, no injuries
Published: May. 12, 2012 at 3:44 AM EDT
|
Updated: Jun. 12, 2012 at 3:43 AM EDT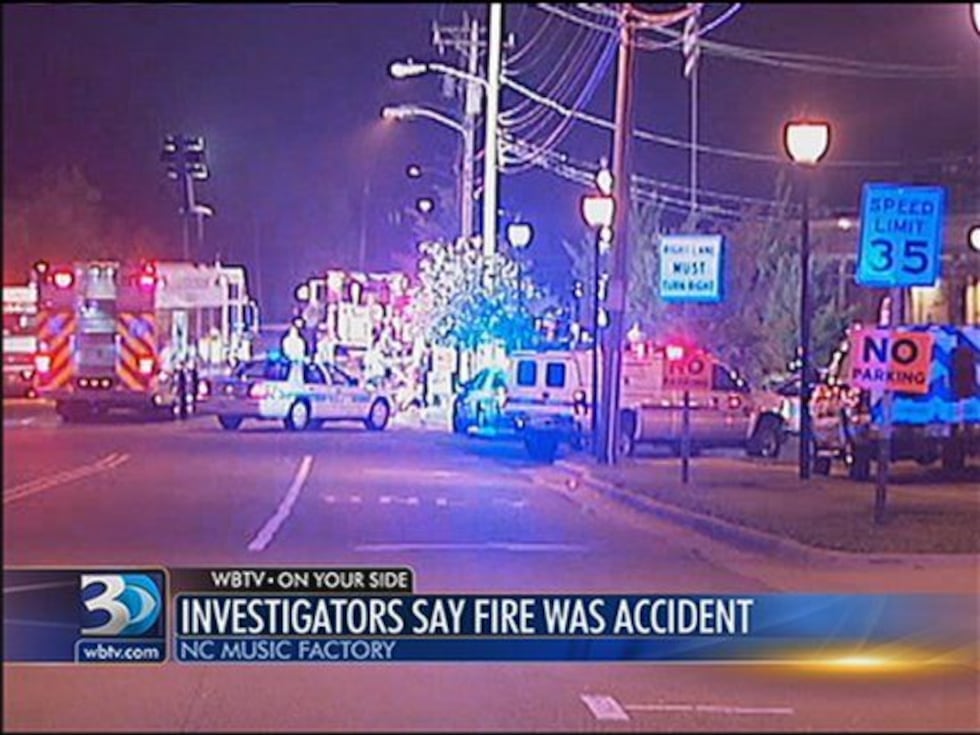 CHARLOTTE, NC (WBTV) - Investigators say a fire that broke out in a vacant part of a building at the NC Music Factory was an accident.
Firefighters were called to 900 Seaboard Street (NC Music Factory Blvd) at about 11:15 Friday night.
They say the fire broke out in a part of the building that is under construction. This section of the complex is home to The Comedy Zone, The Saloon and Wet Willies.
The building's sprinkler system was able to put out the fire. However, hundreds of party-goers were evacuated while this was all happening.
The Comedy Zone and The Saloon were closed for the night and Reopened on Saturday.
No injuries were reported.
Damage was estimated between $15,000 and $30,000, according to firefighters.
Copyright 2012 WBTV. All rights reserved.