Cover Story: Muslim TV show ignites controversy
Published: Dec. 13, 2011 at 12:27 AM EST
|
Updated: Dec. 13, 2011 at 1:59 AM EST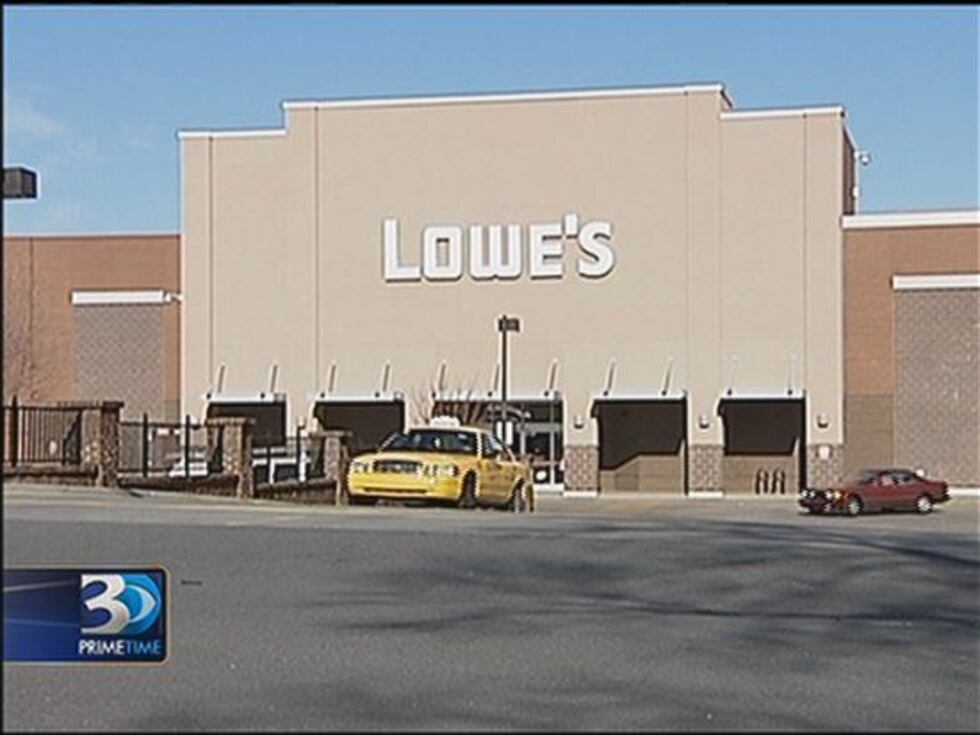 CHARLOTTE, NC (WBTV) - Lowe's Home Improvement under fire.  Some are threatening a nation-wide boycott.  There are accusations of bigotry against Muslim-Americans.
A controversy blew up over the weekend involving Lowe's and a new reality show about Muslims.
The Mooresville-based home improvement chain stopped advertising on the cable TV show "All-American Muslim" after pressure from a conservative Christian organization in Florida.
Lowe's isn't the only company that bowed to that pressure, but somehow it has been singled out.
However, Lowe's pulling its advertising seems to prove the thesis of the show "All-American Muslim" which is Muslims in America are treated differently.
The show "All-American Muslim," which premiered last month on cable TV's TLC, is set in Dearborn, Michigan, a city outside Detroit with one of the highest concentrations of Arab-Americans in the country and home to the largest mosque in the United States.
The reality show chronicles the lives of five Arab-American families, among them a football coach, "You have to win."
And a deputy sheriff, "I really am an American."
Viewers say it's about normal Americans going about normal daily lives.  The big difference is they are Muslim.  And the show points out the discrimination that Muslims living in America sometime face.
But the conservative Florida Family Association known to target companies who advertise on shows it finds offensive had its members target Lowe's and other companies for advertising on "All-American Muslim."
Florida Family Association called the show "propaganda that riskily hides the Islamic agenda's clear and present danger to American liberties and traditional values."
In response to pressure, Lowe's dropped its advertising.
To which a state senator in California called for a boycott of Lowe's.
"Not only is it ugly American.. it's anti-American. We were founded on a nation of religious freedom.. on religious diversity," said Ted Lieu, a Democrat from Torrance, California.
The anti-Lowe's campaign took off on social media with people using the Twitter hashtag "Lowe's hates Muslins".  But Lowe's isn't the only company that dumped its advertising.
According to Florida Family Association's website 65 companies that the conservative group targeted with e-mails did not advertise again on the show.
But it's California state senator Ted Lieu who seems to have turned up the heat specifically on Lowe's.
"I've never seen a U.S. corporation engage in kinda religious discrimination that Lowe's has just done," said Lieu.
For its part Lowe's says "All-American Muslim" has become a lightning rod for people to voice complaints from a variety of perspectives.  Because of that it's made the decision to stop advertising on the program.
Dr. Bob Thompson who directs the Center for Study of Popular Television at Syracuse University says, "They made a business decision to make the thing go away. Unfortunately for them I think that decision to pull out the sponsorship is probably going to end up being a lot more controversial."
Lowe's says it apologizes if made anyone question its commitment to diversity and inclusion.  But it appears it has no plans to begin advertising on the TV show again.
TLC the cable TV network hasn't acknowledged how many advertisers have left.  It says it stands behind the show and says it has strong advertising support.
Copyright 2011 WBTV. All rights reserved.