Police looking for men in gang initiation kidnapping
Published: Nov. 7, 2011 at 5:36 PM EST
|
Updated: Dec. 7, 2011 at 5:36 PM EST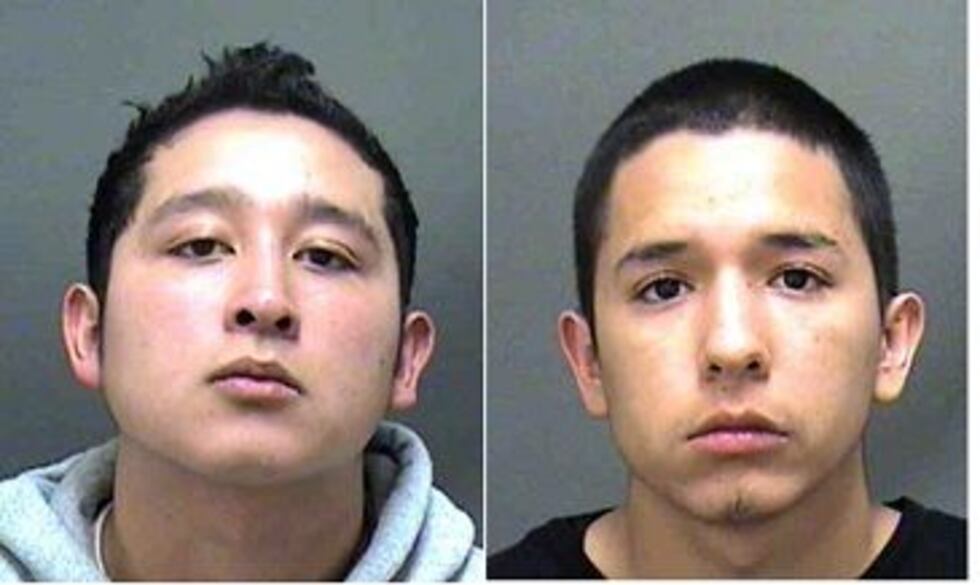 HUNTERSVILLE, NC (WBTV) - Law enforcement officials are looking for four men they say kidnapped a Charlotte man and robbed him as part of a gang initiation last month.
Huntersville and Mooresville police are looking for Jose Noe Munoz-Cruz, 20, Hugo Arturo Torres, 22, and two other men.
Warrants issued by a Mecklenburg County magistrate on Friday state that a 17-year-old was kidnapped and driven to a mobile home in Huntersville by Munoz-Cruz and Torres. Two other suspects haven't been identified.
According to victim statements to police, Munoz-Cruz is a suspected member of Surenos 13 and Torres is a member of Los Zetas. The warrant says Mooresville Police also document Torres as a gang member.
"It wouldn't surprise me one bit because of the way they were acting the past few weeks," said one neighbor who didn't want to be identified. She said police searched the trailer Friday where Munoz-Cruz lives. Police say they responded to the home several times in the past.
The warrant says the kidnapping was part of an initiation for Vatos Loco. The man was held at gunpoint and knife point inside the home and robbed.
The man was forced out of the house and ran to a nearby location for help. The suspects were identified in a police lineup.
They have not been arrested but warrants have been issued for their arrest.
Anyone who knows where these men are is asked to call 911 immediately.
Copyright 2011 WBTV. All rights reserved.