Kyle Busch loses license after pleading guilty to 128 mph speeding
Published: Aug. 23, 2011 at 12:40 AM EDT
|
Updated: Sep. 22, 2011 at 2:38 PM EDT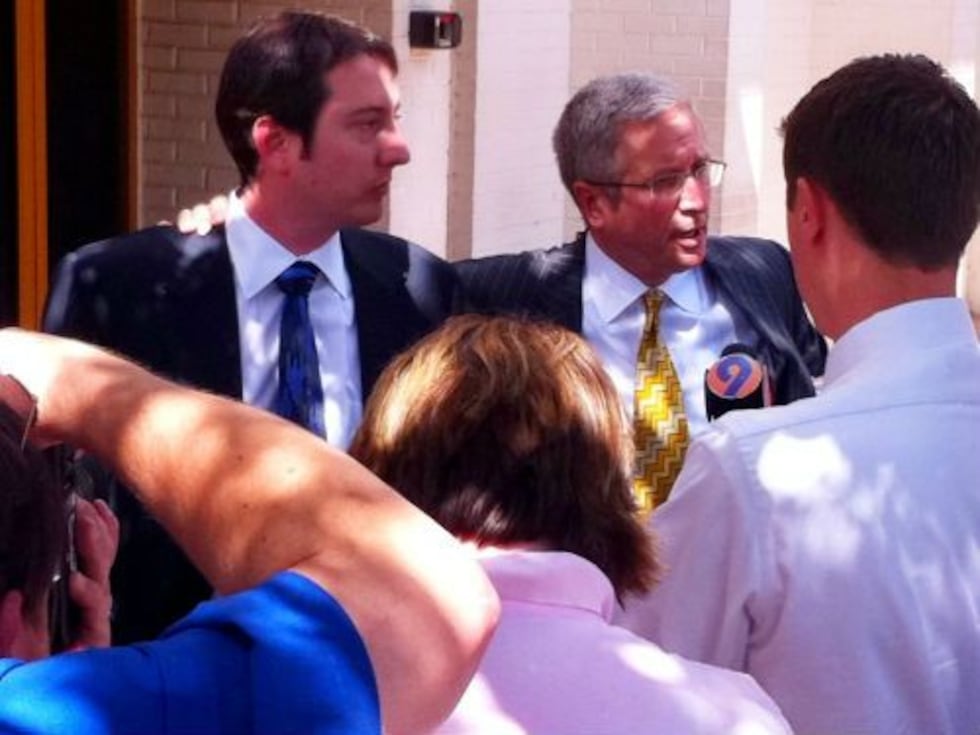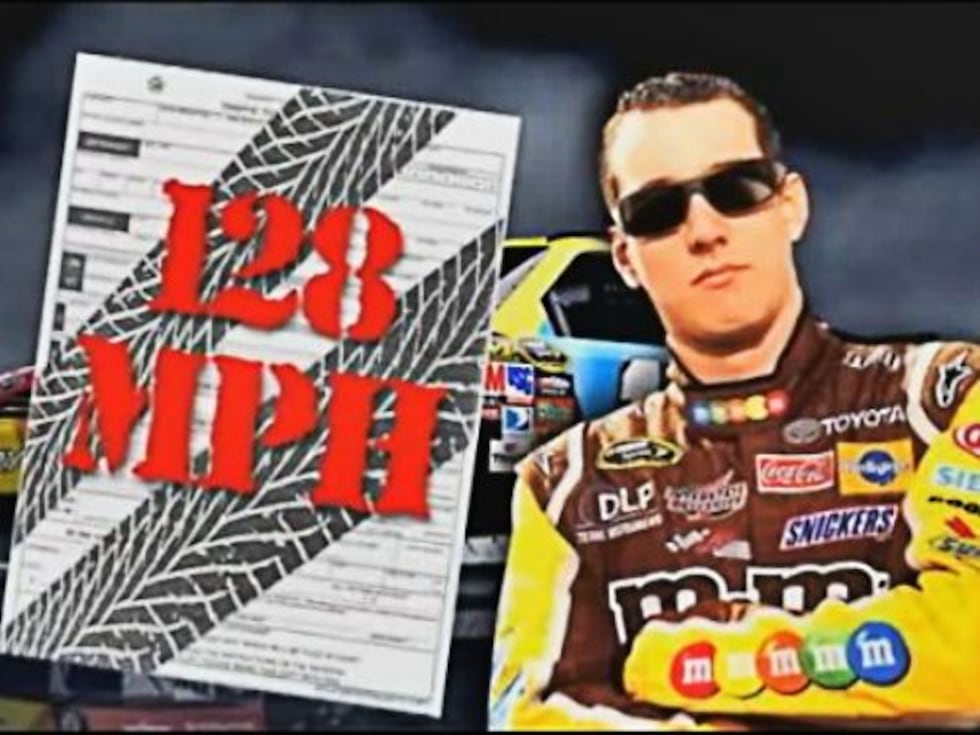 STATESVILLE, NC (WBTV) - NASCAR driver Kyle Busch has pleaded guilty after he was cited for speeding more than 128 miles per hour in a 45 mph zone in Iredell County back in May.
Busch pleaded guilty to speeding charges and "no contest" to charges of careless and reckless driving on Tuesday afternoon in an Iredell County Courtroom.
"Today's it, this is closure, it's certainly what we've been looking towards in the whole case," Busch said after walking out of court with his attorney Cliff Homesley.
"With the help of Cliff and all the people at Kyle Busch Motorsports and everything, we've had a lot of people stand behind me and we've gone through this as diligently as we could as respectful as we could and that's why I'm here today to do it in person myself to accept responsibility for my actions and just try to continue on with the race track being what it is, this is it, the day is done, we move on tomorrow and try to win the truck race at Bristol."
Busch was sentenced to 30 days suspended and was given a one-year unsupervised probation.  He was fined $1,000 in the case and the court took his driver's license for 45 days.
Busch apologized to Judge Tom Church in the courtroom, and again outside the courthouse.
"I've apologized for my actions, whether it's been the people up and down Perth Road, whether it's been my fans, my family, or my sponsors," Busch said.  Certainly there's remorse from my side that it was actions not appropriate for those conditions and we just try to continue on and move on now."
Busch's lawyer told WBTV's David Whisenant that the DMV could choose to take Busch's license for up to one year.
Busch was given a prayer for judgment, continued, on the reckless driving charge.
PFJ is a legal term in North Carolina meaning the charge will not count against the defendant.  It is often used in traffic cases, particularly for speeding.
Homesley said that Busch was not treated fairly by prosecutors and pointed out that other offenders with similar charges were offered plea agreements.
"There have been numerous people charged with speeding in excess of 100 miles an hour in Iredell County and all of those people, bar none, have walked out of here with some kind of plea agreement from the district attorney, we did not get that," Homesley said.
In court Homesley stated "the policy changes when one of the best drivers in the world walks into the courtroom."
Homesley cited a Car and Driver magazine article that touted the features of the car Busch was driving, pointing out that Busch is a professional race car driver and "that car in his hands is like a scalpel in the hands of a surgeon."
Prosecutors pointed out that at 128 miles an hour, the LFA was covering 187.7 feet per second, and that other drivers on the road, especially those pulling out from side roads or driveways, would not have been able to see the car until it was right on top of them.
All of this began on May 24 in a rural part of Iredell County.  Busch, who drives a Toyota on the Sprint Cup Circuit for Joe Gibbs Racing, was driving a high powered, $400,000 Lexus supercar.
The bright yellow LFA (Lexus Fuji Apex) was given to Busch to test drive for the manufacturer.
Busch and his wife took the car out on narrow, two lane, 45 mile an hour Perth Road in an area near a subdivision, a day care, and a church, and was clocked by an Iredell County deputy going 128 miles an hour.
After being stopped, Busch told the deputy that the car was "just a toy."
Busch was charged with speeding and careless and reckless driving.  Many in the community were angry that Busch wasn't taken to jail.
People called into radio talk shows, wrote to newspapers, posted online, and talked to local television stations about how they felt Busch was given preferential treatment.
Previous article: Kyle Busch was going 128 mph in 45 zone, deputies say
Law enforcement authorities and attorneys not involved in the case said that the treatment Busch received was fair that he had not been given any special privileges.
Two days later Busch faced the media in a 15-minute press conference at Charlotte Motor Speedway, sounding contrite and apologetic.
"I'm certainly sorry for my actions and for my lack of judgment," Busch said. "This is something I can take and learn from and hopefully move forward and not let happen again."
The press conference was already scheduled for Busch, and other drivers, to talk about the upcoming Coca Cola 600, but most questions dealt with the speeding ticket, and the reaction from the community.
Busch answered each one.
"I'm certainly sorry that it happened and my actions led me to speed," Busch said when asked what he was thinking. "It was a lack of judgment, and all I can do is apologize to the public, my friends, my fans, my sponsors and everybody and look at this experience as a learning experience and move forward.
Previous article: Busch apologizes, blames 'lack of judgment' for speeding incident
"It's certainly challenging sometimes, with things you have to think about, and, of course, actions that you may cause yourself. Thankfully, I've got some good people around me that can help me through these experiences and help me learn from them and take the good from them and the bad from it and be able to apply that for down the road."
In July, Busch was already making plans to make amends for his reckless driving by volunteering in a program that is designed to help teen drivers be safe behind the wheel.
The program is called B. R. A. K. E. S., it stands for Be Responsible And Keep Everyone Safe.
It was founded in 2008 by professional drag racer Doug Herbert following the deaths of his 17 and 12 year old sons in an automobile accident.
He will do public service announcements as well as make a financial contribution through the Kyle Busch Foundation.
"Just talking with Doug Herbert the past few weeks and our relationship and what I've been able to learn from him about the B.R.A.K.E.S. program has been really, really good," Busch said during a press conference at Indianapolis Motor Speedway prior to the July running of the Brickyard 400.  "Those guys have a great program and do a lot of great work for kids that may not know exactly what driving a car entails.
"It's certainly a lot more than just being able to make it from point A to point B sometimes. For me to be able to do a little bit more around that program and help the kids be able to get through the program. … I'll be working towards about 300 of those new kids getting through the program and taking some initiative there to help them through it and give them some advice and give them my story."
Busch was represented in court by Iredell County attorney Clifton Homesley.  Homesley is the attorney for the B. R. A. K. E. S. board and in his practice specializes in racing related issues and the motorsports industry.
Copyright 2011 WBTV. All rights reserved.