Robbery victim found naked in the street, suspect hit by truck
Published: Jul. 14, 2011 at 8:39 AM EDT
|
Updated: Aug. 13, 2011 at 8:59 AM EDT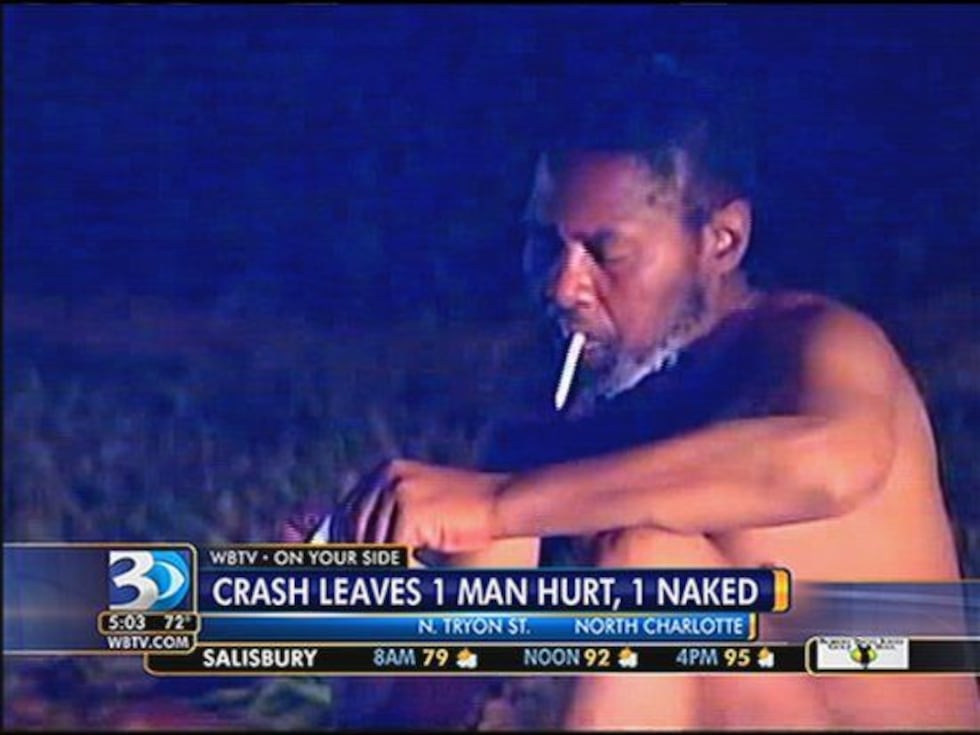 CHARLOTTE, NC (WBTV) - A naked man who was found in west Charlotte early Thursday morning claims someone robbed him of everything he had and that the robber was then hit by a box truck.
According to the Charlotte-Mecklenburg Police Department, they received multiple 911 calls around 1 a.m. about a man who had been hit by a large box truck just north of center city in the 1300 block of North Tryon Street.
When officers arrived, they found a man sitting in the middle of the street suffering from a head wound.
MEDIC transported the man to Carolinas Medical Center. Police later said the man should be ok.
While investigating the accident scene, officers also found completely naked man walking down the street.
The man says he was walking down the street when he was assaulted and robbed by another man armed with a large, wooden stick.
The robbery victim told police he gave the robber everything he had, and in a fit of anger, he removed all of his clothing and threw it at the suspect.
The confrontation continued into the street and that's when a large box truck hit the robber.
The truck had writing on its side indicating that it is owned by Carolinas Medical Center.
The road was shut down for a while to allow police officers to investigate the accident. Meanwhile, the naked robbery victim sat on the side of the street.
Police tried to give the man a white Haz-mat type of a suit to wear, but the victim initially refused to put it on.
The roadway was reopened around 3:30 a.m., and the victim was then allowed to retrieve his clothing.
Copyright 2011 WBTV. All rights reserved.