WBT's Al Gardner fights back against cancer
Published: May. 25, 2011 at 9:13 AM EDT
|
Updated: Jun. 25, 2011 at 9:04 AM EDT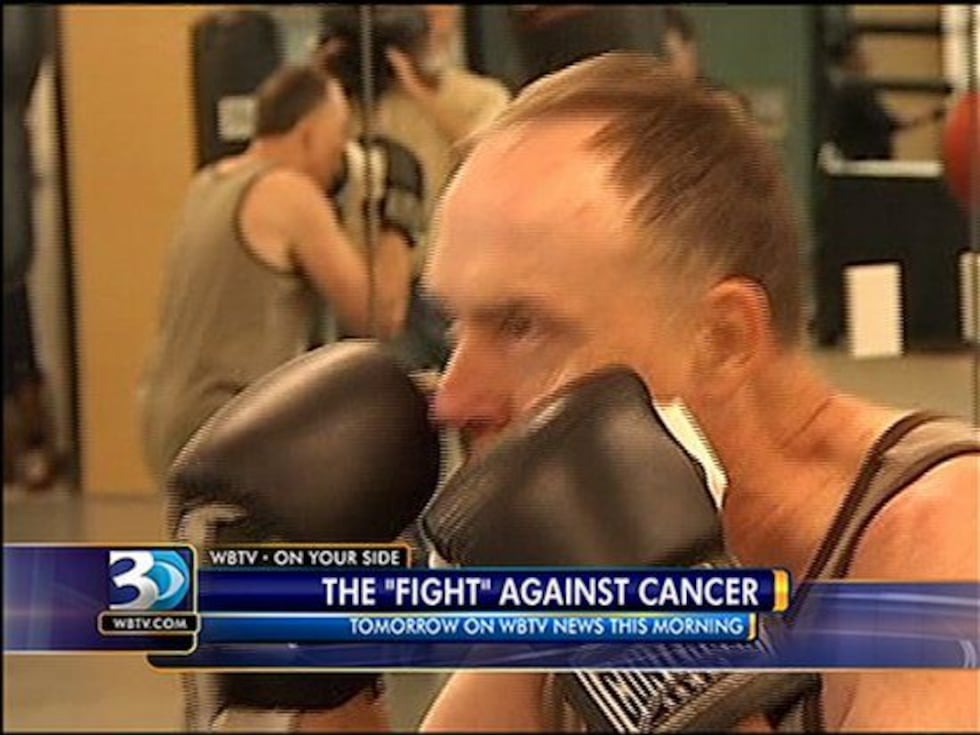 CHARLOTTE, NC (WBTV) - One of Charlotte's most enduring and engaging radio personalities is undergoing surgery Thursday morning.
It's the latest step in Al Gardner's battle against cancer.
A battle he's determined to win by literally delivering a knockout punch.
Boxing is a demanding sport, especially for coach Al Simpson's students at Revolution Park Sports Academy.
Students are put through a vigorous workout that is physically challenging.
Many think it is a sport for young people but not for Gardner who co-hosts Charlotte's morning news on WBT Radio.
Al is 64 years old and has locally advanced, high risk prostate cancer.
But he's in the best shape of his life.
He boxes...he's a runner and recently completed a half marathon...he plays softball and is an avid golfer.
"I don't see this as fitness.  I see this as a life saver," said Gardner.
A recent study by the Harvard School of Public Health and University of California, San Francisco...found that physical activity is associated with a lower risk of overall mortality and of death due to prostate cancer.
It also found that men who did more vigorous activity had the lowest risk of dying.
"Cancer hates exercise. And it talked about the extra level of fitness, not just going for a spandex job, but real boxing, or something real that's harsh on the body, how that actually can regress some of the symptoms of a high risk prostate cancer," said Gardner.
Dr. Chris Teigland, Al's doctor, is one of the leading prostate cancer specialists in the United States.
"Well I think that exercise in general is probably the best single health measure that we can do to increase our longevity," Teigland stated.
Al recently underwent six weeks of radiation treatments yet maintained his intense workout schedule.
"I never sensed a weakness. I never really had the digestive problems that they thought about. You know, the sense of getting down in the mouth. All of these things that they tell you come with radiation, I've never experienced any of them."
Al's exercise regime may not be for everyone.  Prostate cancer is complex and treatments vary so be sure to check with your doctor.
And a cautionary note about Al's cancer.
Although earlier tests showed potential prostate problems he neglected to follow-up for several years... a decision that could have cost him his life.
"Well, I come from a long line of people, I had an uncle who just died who was a hundred years old, and said, 'fear the doctor, don't ever go to the doctor, trust the human body, trust the Lord.' Dumb me, that's what I did," said Gardner.
"If you want to find prostate cancer in its most curable stages, you need to look for it before you have symptoms. To do otherwise is foolish," Dr. Teigland warned.
So here is the latest recommendation from the American Urological Association: Men should have a PSA test at age 40...that's a blood test that can show if there are elevated levels of a certain antigen that can indicate cancer.
Copyright 2011 WBTV. All rights reserved.