Jury finds man guilty of murdering UNCC student
Published: Mar. 14, 2011 at 7:58 AM EDT
|
Updated: Apr. 20, 2011 at 4:10 PM EDT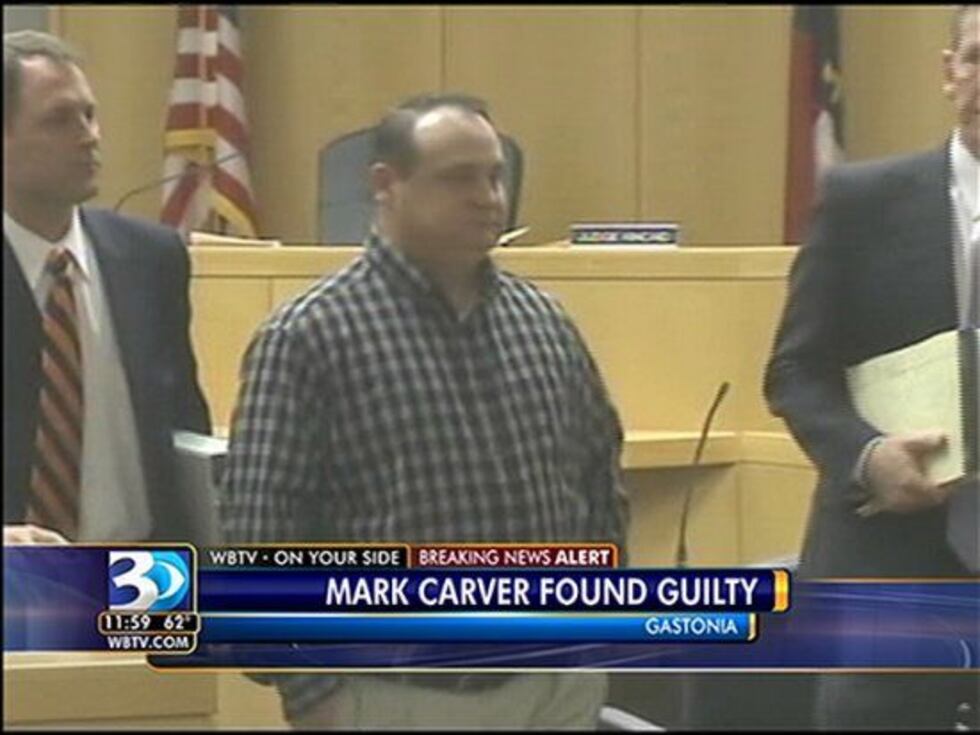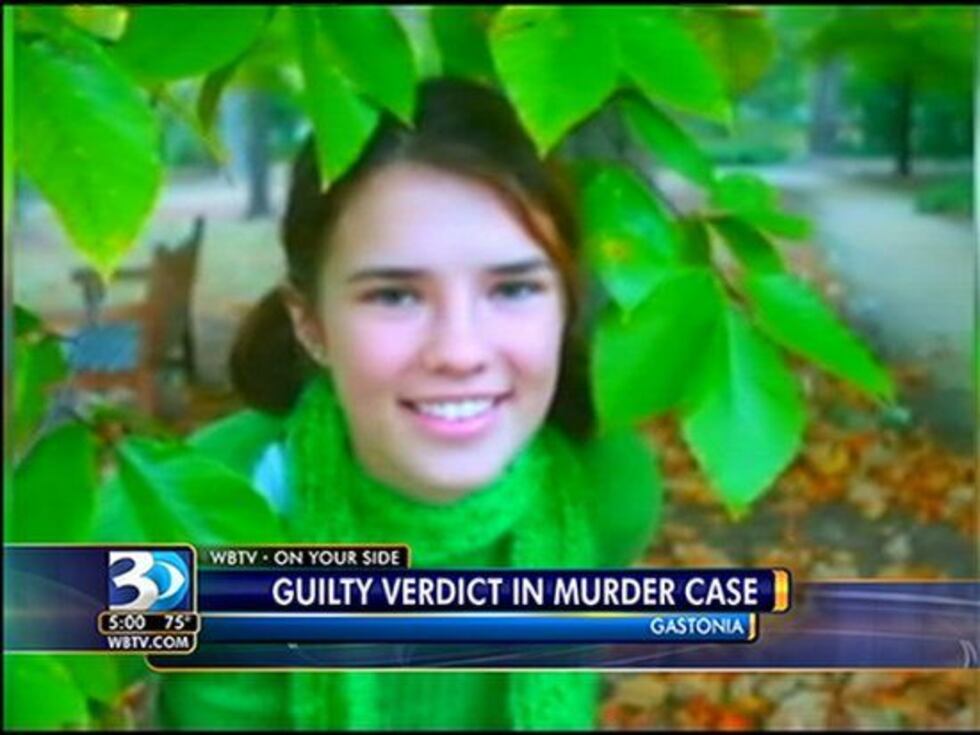 By Jeff Rivenbark -email
GASTON COUNTY, NC (WBTV) - A jury has found a Gaston County man guilty of murder in the death of a Charlotte college student who was killed three years ago and he has been sentenced to life in prison.
Ira Yarmolenko's body was discovered May of 2008 along the Catawba River in Gaston County not far from where her car was found. Yarmolenko was a student at the University of North Carolina at Charlotte.
Two Gaston County men, Neal Cassada and his cousin Mark Carver, were later charged with Yarmolenko's homicide.
Cassada died of natural causes in 2010, one day before his trial was scheduled to begin. His family blamed the stress of the charges and the court case for his sudden death.
From the beginning, Cassada and Carver both said they were in the area fishing the day Yarmolenko was killed, but that they never committed the homicide.
The jury began deliberating the case Friday afternoon and resumed deliberations early Monday morning. By mid-morning, the jury had reached a guilty verdict of first-degree murder.
Following the announcement, both Carver's family and Yarmolenko's family could be heard crying.
The victim's brother, Pavel Yarmolenko, thanked the jury for their hard work and he addressed Carver. Pavel Yarmolenko said it has been a very difficult couple of years because of Carver and his cousin.
Yarmolenko said he has "incredible confidence in the judicial system" and thanked prosecutors for their part in seeking justice for his sister's death.
Carver did not speak.  His family sobbed when he was sentenced to life in prison without the possibility of parole.
During closing arguments Friday morning, Defense Attorney David Phillips told the jury that his client was not responsible for Yarmolenko's death.
"The law is the law, follow the law," Phillips challenged the jurors. "He [Carver] was still there when the police came. If a person killed somebody, why wouldn't they run away?"
Phillips theorized that Yarmolenko may have committed suicide because the ribbon was tied in a bow around her neck, and there were no scratch marks on her neck from fighting. He also reminded the jurors that there was no DNA found on her body.
"Mark Carver is innocent," Phillips said. "Don't convict an innocent man."
Prosecutor Bill Stetzer then presented the state's closing argument.
He said Phillips' theory about the possibility that Yarmolenko committed suicide was "ridiculous."
He said the DNA on Yarmolenko's car proved that Carver and Cassada were on opposite sides of the vehicle, and that they were trying to push it down the embankment toward the river.
Stetzer said he thinks Yarmolenko drove to the river to take pictures and that she might have taken a picture of something the men didn't want her to see.
He went on to say the men snapped and strangled Yarmolenko before pushing her car down the hill to hide it, but he says the vehicle hit a stump which prevented it from going any further.
Stetzer also claimed the men tried to throw her body into the river, and when it didn't sink, they pulled her back out. He says that's why their DNA wasn't on the murder weapon because it was washed away.
"DNA can prove that you touched something, but can't prove that you didn't," Stetzer said.
An unidentified person's DNA was found on one of the items used to strangle Yarmolenko, however.
But juror Warren Newsom says the fact that Carver lied and said he'd never gone near the car, plus the fact that his DNA was on it, helped prove the case beyond a reasonable doubt for him.
"The evidence was real [strong] for his guilt," Newsom said.  "I had no problem at all coming to the conclusion that he was responsible for her death."
"The fact that his DNA was on her car, and her car was just a few feet from her -- that put him right there with her body.  I don't see any other way that that could happen unless he was involved in her death."
* * *
Jury selection in the trial got under way on Monday, March 14. The jury consisted of five men and seven women with two alternates, a man and a woman.
Opening statements in the trial were presented on Tuesday, March 15.
Prosecutors said Carver and his cousin's DNA were found on Yarmolenko's car and they questioned why neither could give a reason for being there.
Prosecutor Stephanie Hamlin explained how the murder was a crime of opportunity saying Yarmolenko was strangled with items from her own car, a bungee cord and string.
"The DNA in this case puts the defendant and his cousin at the crime scene of this victim," Hamlin said.
However, Defense Attorney David Phillips called the crime a mystery saying neither Carver nor the state can say why his DNA was inside Yarmolenko's car.
"The fact that a person touches the car is no proof that they're guilty of murder," Phillips added.
Also on Tuesday, prosecutors established a timeline leading up to Yarmolenko's death through testimony from various witnesses. Prosecutors called to the stand both jet skiers who discovered the 20-year-old's body along the banks of the Catawba River.
"She was blue, purple-looking and didn't look good," said witness Dennis Lovelace.
During cross-examination, the defense questioned if either jet-skier had touched the car or had their DNA tested. Both answered "No."
Prosecutors called four more witnesses to the stand including a employee with the State Employees Credit Union in northeast Charlotte where cameras recorded Yarmolenko making a financial transaction.
A Goodwill employee talked about seeking Yarmolenko donate items hours before her death.
A friend also testified who said Yarmolenko was into photography. The friend claimed she once gave Yarmolenko directions to the Whitewater Center in west Mecklenburg County which isn't far from where her body was found. Yarmolenko was apparently interested in taking pictures there.
On Wednesday, March 16, the jury was shown pictures of the crime scene and Yarmolenko's brother cried as prosecutors showed pictures to the jurors.
An investigating officer also showed a cloth bag with a missing string that was taken from Yarmolenko's car.
Mt. Holly Police Detective William Terry said the missing string was used to strangle Yarmolenko along with a bungee cord, and a cord from her sweatshirt.
"Her feet were near the river underneath some brush. Upon closer inspection, she was actually holding some of that brush in her hand," said Terry.
Terry testified to interviewing Carver after the murder. He said Carver admitted to fishing in the area and hearing the jet skiers call for help, but Terry says Carver denied knowing how his DNA got on Yarmolenko's car.
In his statement to police, Carver also described Yarmolenko's height.
"He described her as being little, he said she came up to him right about here," said Terry holding his hand just below his chin.
During cross examination, the defense quickly pointed out Carver was guessing.
"Mr. Carver also said during that interview when he was instructed by Agent Crowe to stand up and show how tall Yarmolenko was, 'I guess I saw it on TV'," said attorney David Phillips.
"Yes sir," answered Det. Terry.
On Thursday, March 17, a trooper with the North Carolina Highway Patrol testified to analyzing the 'black box' which records data in the vehicles.
He said Yarmolenko's car did not record any such data when it went down the embankment. The trooper implied that Yarmolenko's car was not running at the time it went down the embankment because the black box only records data if the car is running.
Also on Thursday, two experts testified that Carver's DNA was found on the driver's side rear doors and that Cassada's DNA was found on front-side passenger glass and front passenger arm rest. However, DNA from neither of the two men was found on the weapons used to kill Yarmolenko.
The DNA experts also testified that another person's DNA was found on the bungee cord found around Yarmolenko's neck. The experts could not say whose DNA it is, only that it was not DNA from Cassada or Carver.
After the prosecution finished presenting its evidence in the case, the defense asked the judge to dismiss the case claiming there was no evidence to indicate that any violence took place on the part of his client regarding Yarmolenko's death.
"There must be substantial evidence to tie Mr. Carver to the murder weapon, but wasn't any," Phillips argued. "Mere presence at a crime scene does not make him guilty."
"There's not enough evidence to let this case go to a jury," and Phillips added, "There's no evidence he harmed one hair on her head."
The judge dismissed the conspiracy charge, but he said the first-degree murder charge would stand against Carver.
Closing arguments were held on Friday, March 18, and the jury began deliberating the case that afternoon.
Copyright 2011 WBTV. All rights reserved.