Attorney: Doctor to notify 900 patients about discarded records
Published: Jun. 26, 2010 at 9:39 PM EDT
|
Updated: Aug. 1, 2010 at 8:02 PM EDT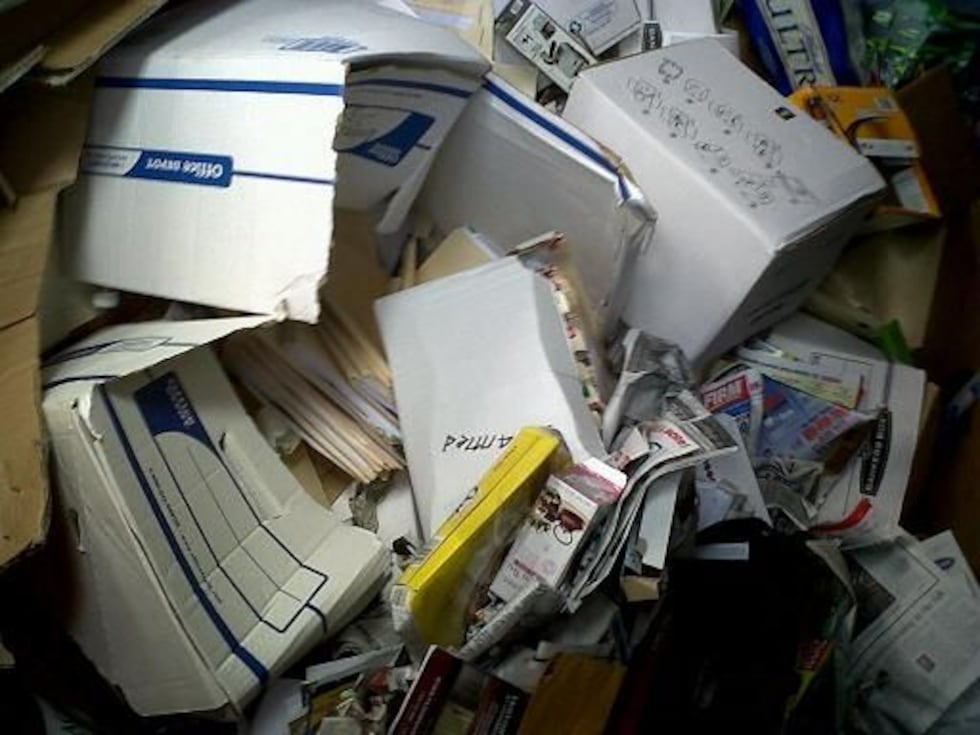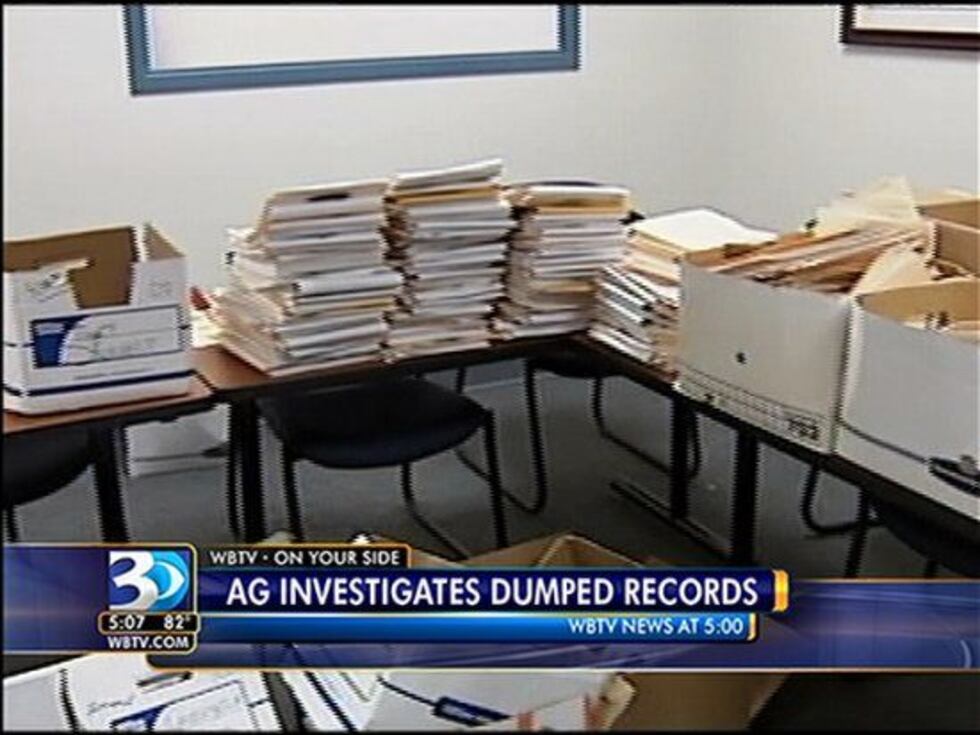 By Derrick Rose bio | email | Twitter &
Sarah Batista - bio l email
CHARLOTTE, NC (WBTV) - The doctor whose sons mistakenly discarded hundreds of medical records in a public recycling bin will start the process of notifying patients whose personal information may have been compromised, his attorney told WBTV on Tuesday.
Sean Timmons said Dr. Ervin Batchelor, chief doctor at Carolina Center for Development and Rehabilitation, had counted approximately 900 records, some 100 pages thick.  Timmons said Batchelor was expected to finish his review Wednesday.  He is required by law to inspect every page of every file to see what kind of information may have been compromised, Timmons said.
After the review, Timmons said Batchelor will begin drafting letters to each patient, notifying them of the breach in security, as required by law.  If Batchelor is unable to reach a patient by mail, phone or email, he would post information on the company's website and through WBTV-TV asking patients who sought treatment during a certain time period to contact the office.
Timmons said the files are secure in his Raleigh office.
The Attorney General's Office of Consumer Protection inspected some of the files earlier this month and it's investigation continues.
Investigators with the Attorney General's office arrived in Charlotte earlier this month to inventory and inspect dozens of medical files that were dumped in a public recycling bin.
The representatives logged the names and phone numbers from the patients' medical files.
The records were accidentally discarded in a public recycling bin and thrown out by the doctor's sons during a move from one office to another, Timmons said.
Batchelor was in the process of transferring hard copy records into electronic records.  During the process, Timmons said Batchelor took the hard copies home, storing them in banker's boxes.
Batchelor also had business files, with non-sensitive information in similar boxes, which needed to be discarded.
Timmons said Batchelor instructed his adult sons, 20 and 22, on the importance of patient confidentiality before asking them to throw out the business files.
The sons mistakenly took the 25 boxes of medical files containing social security numbers, medical histories and pictures of patients to the West Mecklenburg Recycling Center on Byrum Road somewhere between June 22-24, Timmons said.
"Dr. Batchelor regrets any information was made public," Timmons said, "It was not his intention and the boxes were not carefully marked," he added.  "Dr. Batchelor apologizes to all whose information was left in the bin. We are working with the Attorney General's office and the office of Mental Health to begin the process of recovering the files."
Timmons said Dr. Batchelor admitted he should have had better supervision during the situation.
"They were trying to get the job done quickly, and grabbed a whole bunch of boxes that included patient records. Unfortunately [Dr. Batchelor] just didn't supervise them perhaps as he should have," Timmons said.
Timmons said it was too early to determine if any files were taken before WBTV discovered the files late last month.
"I'm glad he did apologize, but I don't think that that's justice," Sherri Dobbins said.
Her file was one of hundreds of patients whose personal information was discarded in the trash bin.
"What if the wrong people got hold of it, and two or three months from now my identity -- I find out somebody's taken my identity?" asked Dobbins.  "All the information they needed was right there in that file."
Many of the records were from 2007-2009.  By law, medical providers are required to keep patient records for at least six years before discarding them.  State law also requires when records are to be discarded, they should be burned, pulverized or shredded to protect patient privacy.
The CCDR is a private practice and is not affiliated with Mecklenburg County.
Still, Mecklenburg County Mental Health Director Grayce Crockett and a team retrieved the remaining boxes of records from the dumpsite when it opened on the Monday morning after the discovery was known.  Crockett planned to keep the records until hearing from the Attorney General's office on what to do next with the files.
If the Attorney General's office finds CCDR in violation, the clinic could face a $5,000 civil penalty for each file.
Timmons added Dr. Batchelor will work better in the future to have better supervision when records are being discarded.
Copyright 2010 WBTV. All rights reserved.