Executive Producer for Community Content, QC@3 Co-Host
Charlotte, NC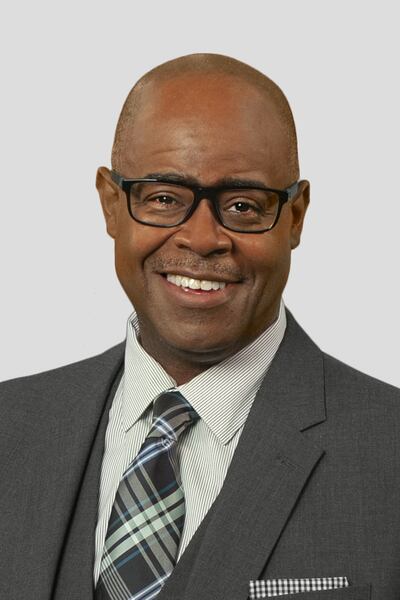 Dedrick Russell is currently the Executive Producer for Community Content at WBTV. Dedrick returned to WBTV after spending a year and a half working on the corporate side of Gray Television as a Talent Acquisition Specialist. In that role, Dedrick traveled to several colleges, universities, and conferences looking for future journalists to work at one of Gray's 113 television markets.
Dedrick is excited and humbled to return to WBTV to tell impactful stories of the diverse communities in the greater Charlotte area. Dedrick is encouraged WBTV is being intentional about connecting with people in various neighborhoods, hearing their voices, and promoting positive change for them. Margaret J Wheatley once wrote - "There is no power for change greater than a community discovering what it cares about." Dedrick agrees.
Dedrick started his career as a one-man band at WJWJ-TV in Beaufort, SC. He then spent several years in his hometown of Washington, DC as a reporter for Newschannel 8 and WJLA. While in the Nation's Capital, Dedrick covered George W. Bush's first Presidential Inauguration, the 9/11 Terrorist Attacks, the Washington Sniper Attacks, and other unforgettable stories that happened in the DC, MD, and VA areas.
In 2003, Dedrick first came to WBTV as a General Assignment Reporter. He was the Education Reporter for nearly 15 years.
In 2005 Dedrick won the Society of Professional Journalists Sigma Delta Chi Award for a series entitled the "Troubled Ten." He highlighted the ten lowest-performing high schools in Charlotte Mecklenburg School District. Each story informed viewers what those 10 principals were going to do to help boost academic achievement.
In 2019, WBTV assigned Dedrick to start focusing on community content for the station. He tackled the lives of young Black Boys in Charlotte, Economic Mobility, Race Relations, and Health.
In 2020, Dedrick and the team were nominated for an Emmy for the special called Facing and Erasing Systemic Racism: A Community Conversation.
Dedrick has a BA from Virginia State University and an MS in Communications from Syracuse University School of Newhouse. He is also a member of Alpha Phi Alpha Fraternity, Inc. and serves on the Board of The Harvest Center of Charlotte.
Dedrick is married and has a daughter majoring in Elementary Education.