Reporter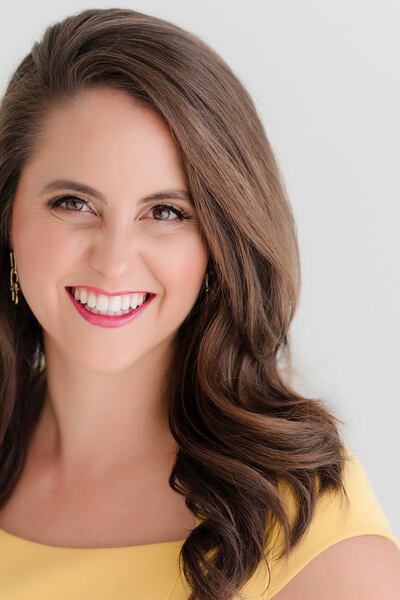 Claire Kopsky joined the WBTV team as a reporter in June 2023.
She is an Emmy award-winning reporter with nearly a decade of experience telling stories. In her reporting in Nashville, Tenn.; Lexington, Ky.; and mid-Missouri, she's covered the gamut: breaking state and city political news; historic flooding, snow and tornado devastation; a governor's indictment; multi-part investigations exposing corrupt local education leaders; three Kentucky Derbys; stories of social injustices; features about people making a difference; and stories about the lives of those with special needs.
While reporting at the CBS affiliate WTVF in Nashville, where she focused on feature and special project stories, her coverage of the disability community earned her the 2022 Arc Tennessee Public Awareness Award—awarded annually to one journalist state-wide—specifically for a story that helped change a law to increase the number of adult-size changing tables in the state. She was also nominated for an Emmy Award for her coverage of the unhoused community in downtown Nashville.
In Lexington at the NBC affiliate WLEX, where she was a reporter and anchor, Claire received an Emmy Award for her reporting at the Kentucky Derby. She started her career as a multimedia journalist and anchor in the heart of the Show-Me State at the NBC affiliate KOMU in Columbia, Missouri.
Her work has been picked up by the Associated Press, CBS News, CBS Mornings, CBS Evening News, CBS Weekend Roundup, Good Morning America, CNN, MSNBC, Inside Edition and US News and World Report.
Claire graduated from the University of Missouri School of Journalism and earned a degree in convergence journalism with an emphasis in television reporting, and a minor in business. Her experience extends beyond television. Claire worked in digital, print, broadcast and multimedia newsrooms. She reported in Beijing, China, at the China Open Tennis Tournament, for a print and digital magazine in London, United Kingdom, and worked for a digital startup in New York City.
Claire enjoys volunteering in her free time for Court Appointed Special Advocates (CASA)/Guardian at Litem (GAL), an organization that helps children who are abused and/or neglected find their voice in the courtroom against their abusers.
She also enjoys time outdoors hiking, quality time with family and friends, photography, and singing. Claire is a foodie to the core and is always looking for new restaurants to try! You'll find her cheering on her favorite baseball team, the St. Louis Cardinals, rallying around the Mizzou Tigers, and chipping balls on the nearest green. She is originally from St. Louis, Missouri, and is thrilled to be in the Queen City telling stories about the spirited people of North Carolina!
Claire believes everyone has a story to share and would love to hear from you! If you'd like to connect or have a tip, let Claire know as she would be delighted to sit down and speak with you! Feel free to reach out to her on Instagram, Facebook, Twitter, Threads or via email!