Wednesday Morning: Cool and showery
Showers will slowly taper off throughout the morning.
Published: Nov. 21, 2023 at 4:56 AM EST
|
Updated: Nov. 22, 2023 at 12:12 AM EST
CHARLOTTE, N.C. (WBTV) - Once our cold front pushes east, drier conditions will be working in for the Thanksgiving holiday.
Wednesday: Afternoon showers will briefly pop up
Thanksgiving Day: Mostly sunny, dry, and chilly, 50s
Weekend: Mainly dry, stays chilly, highs in the 50s
The rain will continue to stick around overnight. Now, this is gradually clearing out, but it'll take us awhile before the front passes through. Until then, we'll continue with the ponding along the roadways as light to heavy rain rolls through.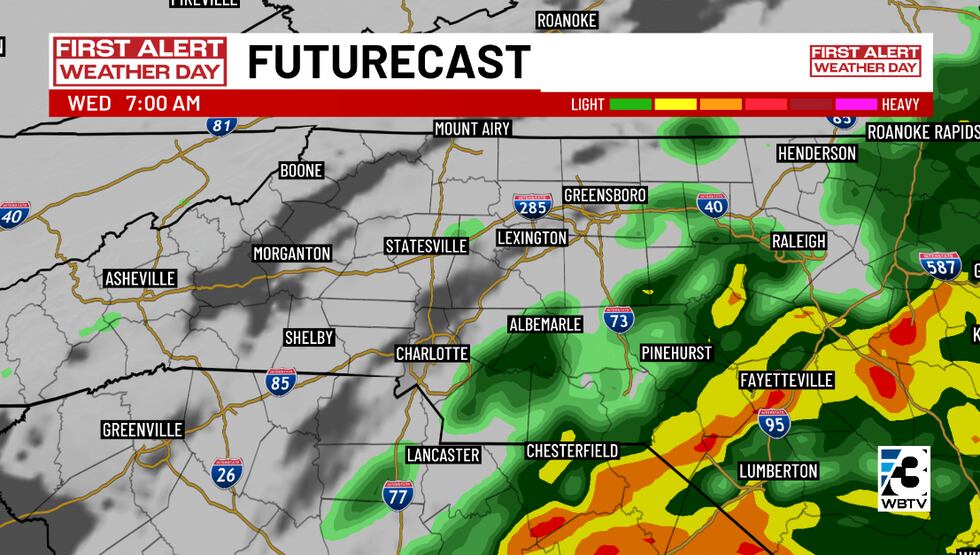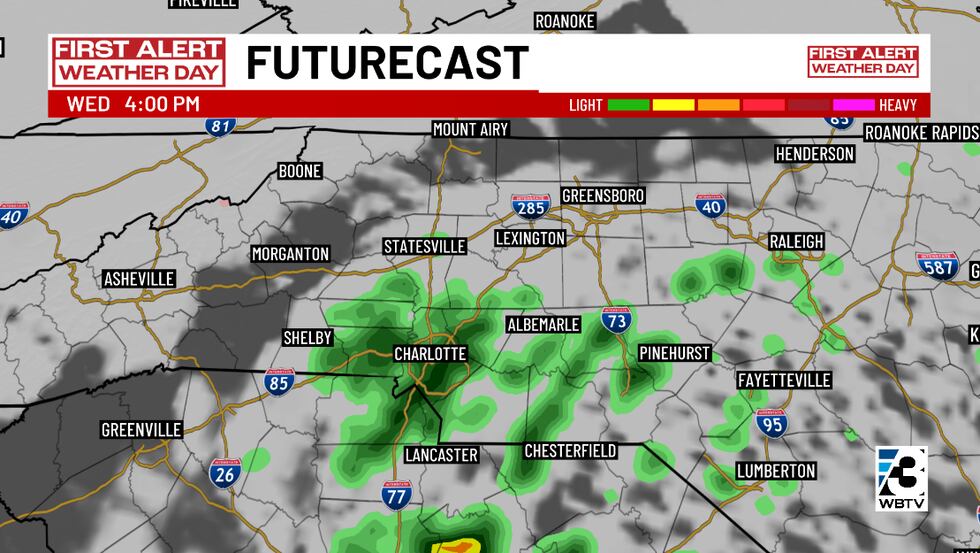 Rain chances will briefly return tomorrow as an upper-level low impacts our forecast. This will fire up light showers in the afternoon before the skies clear and we get ready for clear skies and cool weather.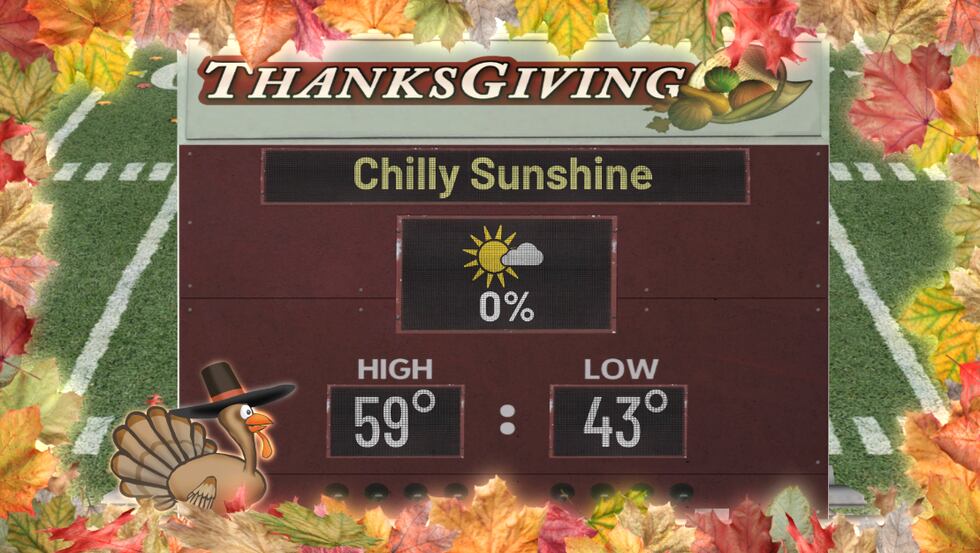 Thanksgiving looks spectacular! Expect sunny skies with highs in the upper 50s. Now, if you're planning on doing any Black Friday shopping, we'll be on the lookout for some isolate showers. Stick with WBTV as we watch this next cold front impact us into the holiday weekend!
Download the free WBTV Weather app on your mobile device, to receive weather alerts and get your latest WBTV weather forecast on the go. You can also get the latest weather forecast on Roku and Amazon Fire's WBTV app.
Have a good one!
- Meteorologist Lisa VIllegas
Copyright 2023 WBTV. All rights reserved.