Rowan Public Library to host welcome reception for We Built This Exhibit Nov 30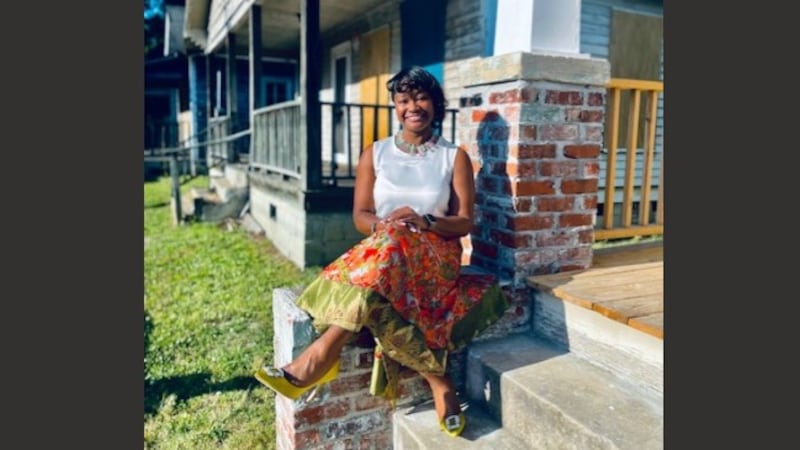 Published: Nov. 20, 2023 at 6:30 AM EST
ROWAN COUNTY, N.C. (WBTV) - On Thursday, Nov. 30, the public is invited to attend a Welcome Reception to celebrate the traveling exhibit "We Built This: Profiles of Black Architects and Builders in North Carolina." This special after-hours event will be held at Rowan Public Library's Headquarters branch, located at 201 W. Fisher St. in Salisbury.
Doors open at 6 p.m., and the program begins at 6:30 p.m. Attendees will have an opportunity to tour the exhibit, which is located on the first floor of the library, before and after the program. Refreshments will be served, and all ages are welcome.
Presented by Preservation North Carolina, this exhibit is sponsored by Joe L. & Hester M. Sims Family Foundation and Edward & Susan Norvell and is in collaboration with the Historic Salisbury Foundation, Rowan Public Library, Livingstone College, and Friends of Rowan Public Library.
"We Built This" celebrates the history and legacy of Black builders and craftspeople in North Carolina. Spanning more than three centuries, the exhibit provides more than two dozen personal profiles and historic context on key topics including slavery and Reconstruction; the founding of Historically Black College and Universities (HBCUs) and Black churches; Jim Crow and segregation; and the rise of Black civic leaders and professionals. Salisbury's Livingstone College is among the featured HBCUs.
The Welcome Reception program will be led by guest speaker Monica T. Davis, the founder and Executive Director of the Rebirthing Our Cultural Kingdom (R.O.C.K.) Foundation, which seeks to preserve Black-built shotgun-style homes. Davis was inspired to start her nonprofit when she learned many of the historical homes created by Black builders in her hometown of Wilson, NC, were falling into disrepair or being demolished. R.O.C.K. seeks to preserve these historic homes while also revitalizing the neighborhoods in which they exist and educating the communities' citizens about preservation of the neighborhood's heritage.
"We Built This" will be on display at RPL Headquarters through Jan. 27, 2024. After that, it will move to Livingstone College for the month of February. All ages are invited to visit the exhibit during the branch's operating hours: Monday through Wednesday, 9 a.m. to 9 p.m. and Thursday through Saturday, 9 a.m. to 6 p.m.
Exhibit visitors are also invited to complete an all-ages scavenger hunt as they tour through the exhibit. All scavenger hunt participants are eligible to receive a small prize immediately upon completion; they may also submit their completed form as an entry into a prize raffle. The hunt will be available through Jan. 27.
The week of the Welcome Reception also features a special storytime series themed around Black builders and architects. The storytimes run Nov. 29 through Dec. 2 at 10 am each day: Wednesday, Nov. 29 at RPL South (China Grove); Thursday, Nov. 30 at RPL Headquarters (Salisbury); Friday, Dec. 1 at RPL West (Cleveland); and Saturday, Dec. 2 at RPL East (Rockwell). Though designed for children, all are welcome. Ages 8 and under must be accompanied by a responsible caretaker (age 16+).
More information about Davis' work is available at http://www.therock-foundation.org/.
To learn more about the "We Built This" exhibit at RPL, visit bit.ly/WeBuiltThisRPL or call 704-216-8240.
Copyright 2023 WBTV. All rights reserved.