Rowan Co. deputies involved in 120 mile-an-hour chase with juveniles
The chase was on I-85 and other nearby roadways.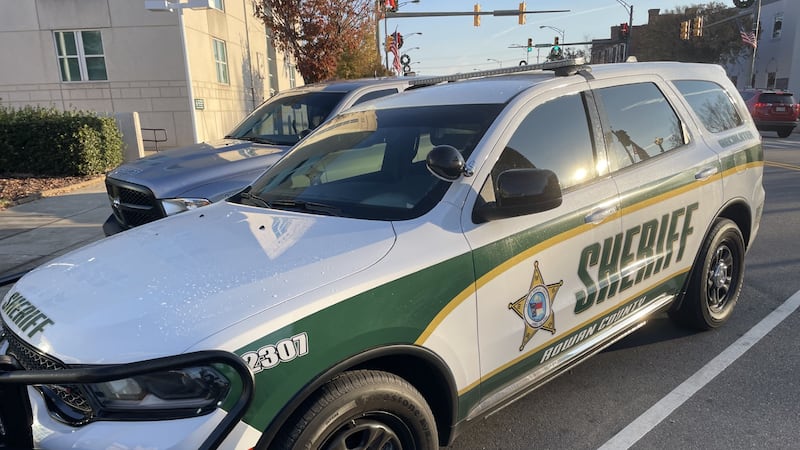 Published: Nov. 20, 2023 at 9:39 AM EST
ROWAN COUNTY, N.C. (WBTV) - Deputies in Rowan County were involved in a high-speed chase with juveniles on Monday morning.
According to the report, at approximately 2:10 am, a Rowan County Sheriff's deputy was attempting to stop a burgundy Kia for speeding over 100 mph while southbound on Interstate 85.
The vehicle failed to stop and sped up, exiting at mile marker 68. The vehicle then traveled toward China Grove on U.S. Highway 29 and then made a right turn onto Church Street in China Grove.
A patrol lieutenant with the RCSO was traveling south on U.S. 29 and saw the Kia at the intersections of Main Street and U.S. Highway 29. He then attempted to stop the vehicle as it made a right turn onto U.S. 29 toward I-85 and U.S. Highway 152.
Officials said the driver then sped up, reaching speeds of 120 mph on U.S. 152 toward Rockwell. The vehicle then made a left turn onto Old Concord Road heading toward Salisbury.
The vehicle continued traveling at a high rate of speed on Old Concord Road in a careless and reckless manner.
The Kia then made a left turn onto Peach Orchard Road. Speeds were around 80 to 90 mph on Peach Orchard Road. As the vehicle approached I-85 it attempted to make a right turn heading northbound on the interstate but was going too fast and traveled through the median, jumping several culverts and eventually coming out on I-85 North.
The Kia continued on I-85 at speeds of 120 mph, deputies say.
At the Jake Alexander Boulevard exit in Salisbury, the driver then tried to make an abrupt lane change, causing him to lose control and crash into another vehicle that was traveling the interstate.
The driver of the Kia jumped and ran from the vehicle and was apprehended after a brief foot chase.
Both subjects were juveniles and will be charged accordingly, deputies say.
Copyright 2023 WBTV. All rights reserved.