Kevin Amick appointed as Executive Director for the Salisbury VA Health Care System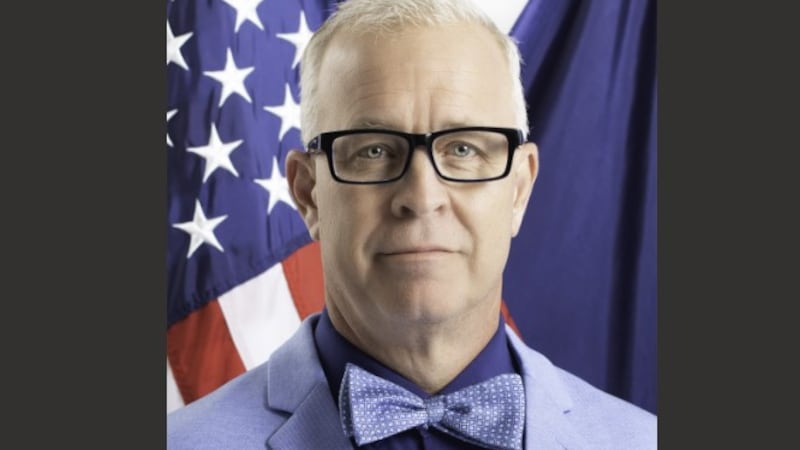 Published: Nov. 19, 2023 at 6:15 AM EST
SALISBURY, N.C. (WBTV) - The U.S. Department of Veterans Affairs' VA Mid-Atlantic Health Care Network has announced the appointment of Kevin Amick, MBA, MHRM, as the new Executive Director for the Salisbury VA Health Care System, effective December 18, 2023.
Amick, a seasoned health care professional and U.S. Navy Veteran, brings a wealth of experience and dedication to his new role.
He is currently serving as the Executive Director of the VA Sierra Nevada Health Care System in Reno, Nevada, where he oversees a health care system that employs over 1,800 full-time employees, serves over 47,000 Veterans, and has an annual operating budget of over $383 million.
Prior to joining the Reno team, Amick served as the Executive Director for the Butler VA Health Care System in Butler, Pennsylvania; the Associate Medical Center Director at the Durham VA Health Care System; and in many other executive leadership positions at VA.
Amick served in the U.S. Navy for 21 years as a Chief Hospital Corpsman and in other roles in the Navy Hospital Corps before joining VA in 2010. His extensive experience in the Navy has given him a unique perspective and understanding of the needs of the Veterans we serve.
"Mr. Amick's extraordinary contributions to the VA and his dedication to improving Veterans' lives make him an exceptional choice for this role," said Paul Crews, Network Director of VA Mid-Atlantic Health Care Network. "We are confident that under his leadership, the Salisbury VA Health Care System will continue to excel in providing top-notch health care services to our Veterans."
The Salisbury VA Health Care System, covering a 21-county catchment area in the Piedmont region of North Carolina, provides essential services to over 100,000 Veterans.
According to a news release, Amick's extensive expertise and leadership skills make him well-suited to enhance the quality of care and support offered to Veterans and their families.
"I am deeply honored to return to North Carolina and assume the role of Executive Director at the Salisbury VA Health Care System," said Amick. "Our Veterans, caregivers, volunteers, and employees deserve nothing short of the very best care and support, and I am wholeheartedly committed to ensuring they receive exactly that."
"At the Salisbury VA Health Care System, our mission is to fulfill President Lincoln's promise to care for those who have served in our nation's military and for their families, caregivers, and survivors," the release said.
Learn more about the Salisbury VA Health Care System at https://www.va.gov/salisbury-health-care/.
Copyright 2023 WBTV. All rights reserved.