Robinson's perfect seasons ends in third round of playoffs, falling 50-28 to Dudley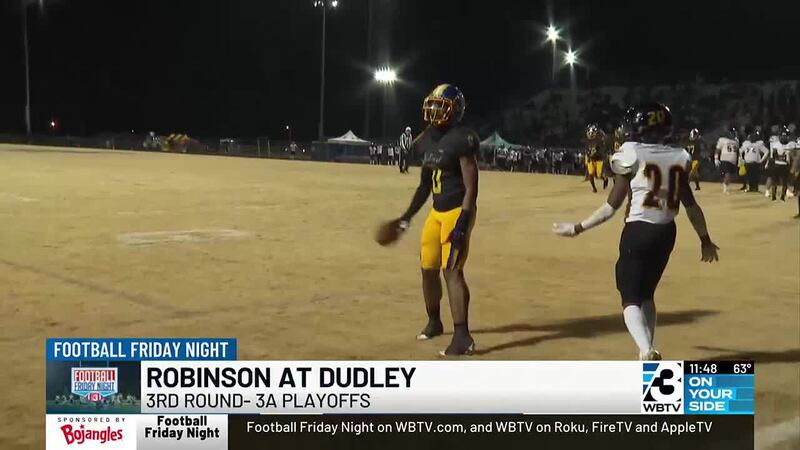 Published: Nov. 18, 2023 at 3:05 AM EST
GREENSBORO, N.C. (WBTV) - Despite coming into this third-round matchup with a perfect 12-0 record, the Robinson Bulldogs were no match for the Dudley Panthers' high-powered offense.
Dudley came into this game with an average margin of victory of 47 points, and handed the Bulldogs their first and only loss of the season.
With the win, Dudley advances to the 3A Western Regional Semifinals against top-seeded Crest.
Copyright 2023 WBTV. All rights reserved.