Northwestern stunned in Upper-State semifinals, losing 42-41 to Greenville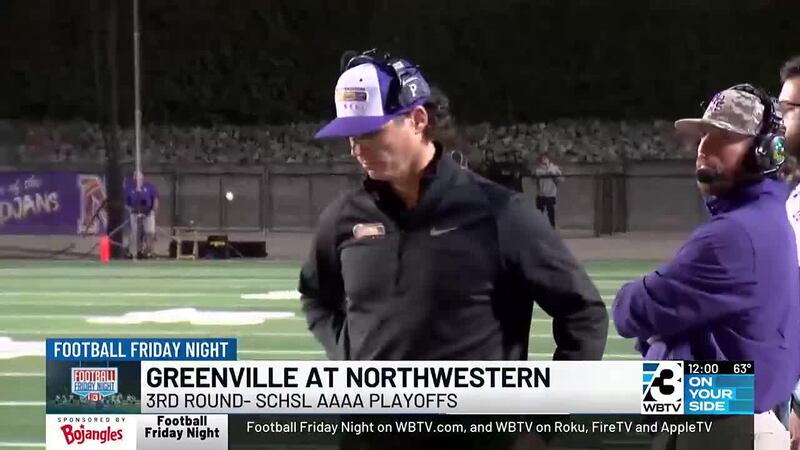 Published: Nov. 18, 2023 at 3:19 AM EST
ROCK HILL, S.C. (WBTV) - After looking destined to return to the SCHSLS 4A state championship game, the Northwestern Trojans' season came to a shocking end in the third round against Greenville.
The Greenville Red Raiders came to District 3 Stadium and avenged last year's loss in the Upper-State championship game, edging Northwestern 42-41.
Northwestern trailed most of the second half, but got some momentum in the final minutes with a touchdown to pull within seven points, and then a recovered onside kick with 90 seconds left in the game.
The Trojans went down to score the would-be game-tying touchdown, but instead of an extra point decided to go for the win with a two-point conversion.
It failed, and the Trojans high-powered offense is heading home much earlier than expected.
Copyright 2023 WBTV. All rights reserved.