Forest Hills tops Community School of Davidson 48-21 in 2A third round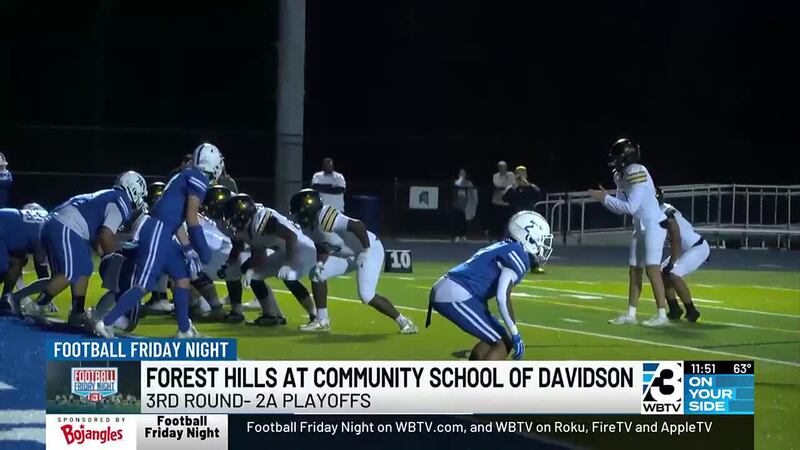 Published: Nov. 18, 2023 at 3:14 AM EST
HUNTERSVILLE, N.C. (WBTV) - The Forest Hills Yellowjackets scored early and often against Community School of Davidson, moving on to the 2A Western Regional Semifinals with a 48-21 win on the road.
With the win, Forest Hills will travel to face 7-seed Shelby to play for a trip to the regional final.
Copyright 2023 WBTV. All rights reserved.