Butler reaches region semifinals with dominant 49-13 win over Mount Tabor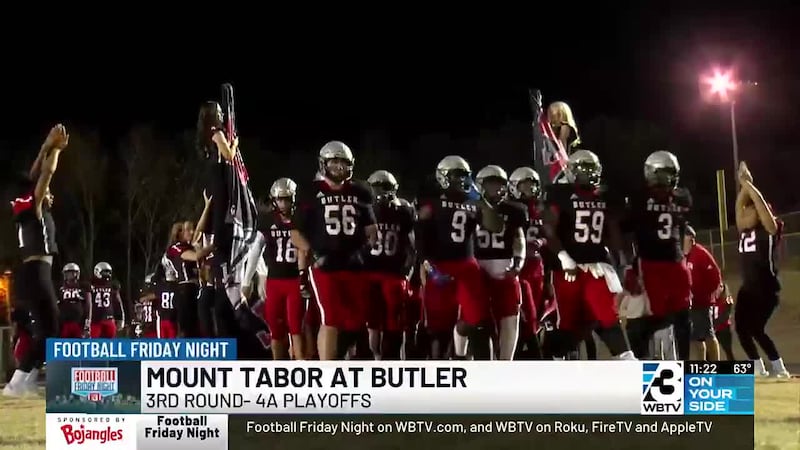 Published: Nov. 18, 2023 at 2:40 AM EST
MATTHEWS, N.C. (WBTV) - The Butler Bulldogs scored early and scored often as they breezed past Mount Tabor in the third round of the NCHSAA 4A state playoffs.
With the 36-point win, the Bulldogs set up a massive rivalry showdown in the 4A Western Region Semifinals next week, hosting the Independence Patriots who beat 2-seed Watauga in the third round.
Copyright 2023 WBTV. All rights reserved.