First Alert: Tuesday rain will impact some travel plans
In the meantime, warm temperatures and only a slim chance of rain expected into the weekend
Published: Nov. 16, 2023 at 5:12 AM EST
|
Updated: Nov. 16, 2023 at 5:03 PM EST
CHARLOTTE, N.C. (WBTV) - By Thanksgiving, dry conditions look likely at this time!
• Friday: Few showers late, warm
• Weekend: Mostly sunny, warmer on Saturday
• Next Week: Tuesday rain likely, storms possible... Dry by Thanksgiving!
Temperatures will only bottom out in the low 50s Friday morning before rebounding back into the low 70s by the afternoon hours. Despite a cold front approaching the area from the west, rain chances will be slim and will mainly impact the area as we get into the overnight period.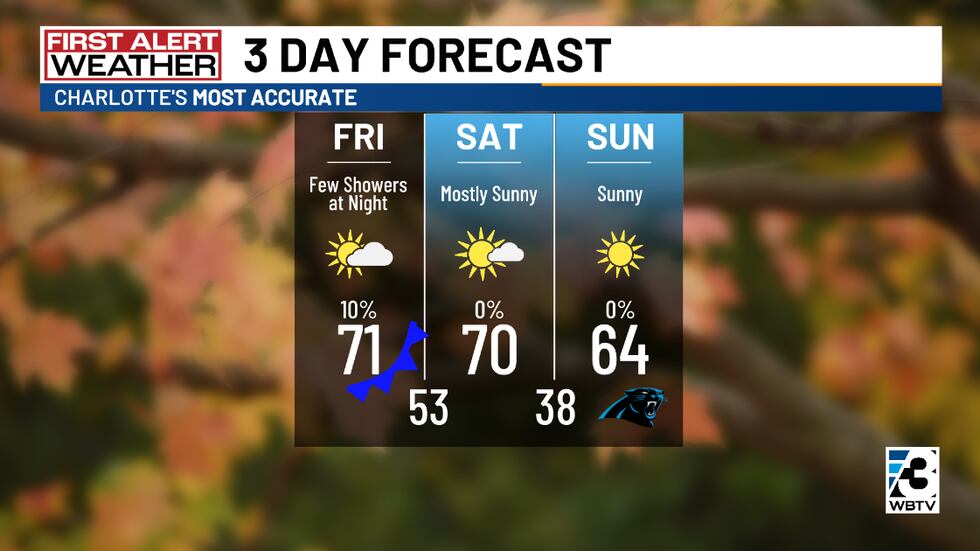 Saturday morning lows will remain in the 50s before high temperatures lift back to near the 70-degree mark; however, Sunday will be cooler! We'll wake up to the 30s and only reach the low to mid 60s, Sunday afternoon. Fortunately, we'll be dry throughout the entire weekend!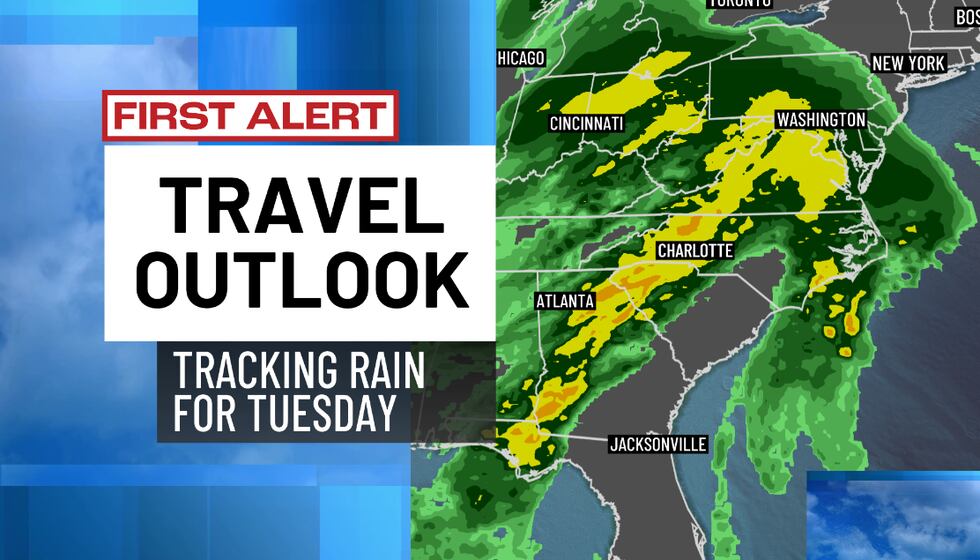 Monday will start dry, but rain (and possibly storm) chances pick up late and into Tuesday. First Alert: Rain will likely impact the region Tuesday ahead of Thanksgiving travel plans. Fortunately, we look to dry out by Wednesday. Just in time for a cool and mostly sunny Thanksgiving. Stay tuned for frequent forecast updates!
Download the free WBTV Weather app on your mobile device, to receive weather alerts and get your latest WBTV weather forecast on the go. You can also get the latest weather forecast on Roku and Amazon Fire's WBTV app.
Have a great Friday!
Meteorologist Rachel Coulter
Copyright 2023 WBTV. All rights reserved.